UFC on FX 4 Guida vs. Maynard Fight Week Diary: Open Workouts and the Beach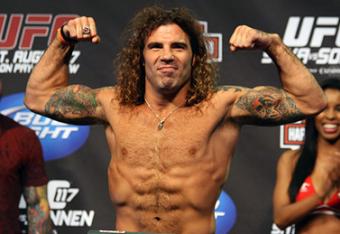 Photo via MMAJunkie.com

Fight week officially began for me as I arrived in Atlantic City, N.J. a day early so I don't have to stress out and rush today for the open workouts.
It's something I've learned in life that it's way better to be early than late. Instead of having to worry about traffic (and trust me there's always traffic), I get to relax and take in the scenery. In this case, it's sitting by the hotel pool. I fight week in style.
Due to UFC 147 the following day, this feels like an abbreviated fight week. There's no pre-fight press conference and only four fighters will be made available at the workouts. Normally, I'd say this isn't a great thing, but we've made arrangements with the UFC to give you some legitimately exclusive content.
How exclusive? Well, we'll be doing long-form interviews with both Clay Guida and Gray Maynard. This is in contrast to the usual setup where media all scrum together for roughly 20 minutes in order to get various quotes to hype a fight.
Oh yeah, I stopped by the Revel yesterday. That place is crazy huge. Like ridiculously huge. Totally nuts.
I can't wait to see the setup for the fights. Supposedly the arena is amazing and has fantastic acoustics. I just hope the UFC DJ doesn't do a techno remix of Bruce Springsteen's "Atlantic City." I'd get legitimately mad.
Anyway, I'm waiting for my breakfast now. I'll keep in touch, readers of Bleacher Report.
So the open workouts are over and to be honest, this was probably my favorite one to date. It was super intimate and there wasn't a struggle to get questions answered.
Spencer Fisher went full speed hitting mits and even worked some takedowns. He seems to be in a good spot mentally as he recognizes that he's not challenging for a title any time soon and instead just wants to go out and have fun in the cage. It's refreshing to hear a fighter speak so openly about his career and what he wants to accomplish with the time he has left in the sport.
Sam Stout also was full of smiles and looks good working with Mark Dellagrotte of Team Sityodtong. He considers this fight with Spencer to be a long time coming and one of the best trilogies in the sport. I would be hard pressed to find someone to disagree.
The interviews with Clay Guida and Gray Maynard went well. Expect them to get posted sometime this evening or tomorrow morning.
This article is
What is the duplicate article?
Why is this article offensive?
Where is this article plagiarized from?
Why is this article poorly edited?