The Worst Excuses in NFL History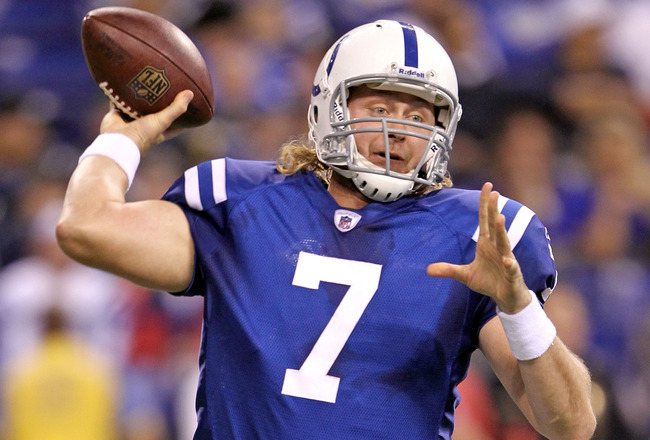 Andy Lyons/Getty Images
Excuses are pathetic. Excuses are for losers.
In that spirit, let's take a look at the lamest and most pathetic excuses throughout the course of NFL history.
Spygate and the New England Patriots Dynasty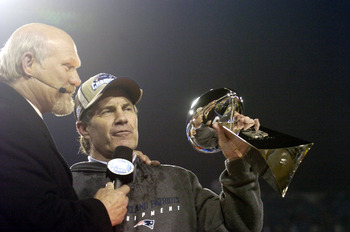 A. Messerschmidt/Getty Images
Whether you're a New England Patriots fan or not—you cannot sit there and say that the reason why they won three Super Bowls in four seasons is simply because of Spygate.
You can't be the brightest bulb to actually convince yourself that video-taping opposing defensive coaches hand signals is the reason why New England not only emerged as a dynasty but dominated the entire decade of the 2000s.
Quite frankly, many of the Patriot-haters out there don't realize that video-taping hand signals isn't all that rare—it's rather common, or it was according to former NFL head coach Dick Vermeil.
In a report that I posted a little over a year ago, I quoted an interview with Vermeil on 98.5 The Sport Hub's Felger and Mazz Show and the former NFL head coach shed some light onto the situation:
"I don't know if everyone was doing it, but everyone might've had a method of trying to do it. Maybe [Belichick] did it better than everyone else. OK? And I'll tell you this: In all honesty, I've coached as a head coach 15 years and an assistant four years, I know some things that have been done in the National Football League and I could document them, if I wanted to, that are far worse than that ever came close to being."
But with that even said, haters are still going to hate and use Spygate as an excuse.
Albert Haynesworth Apparently Only Likes White Women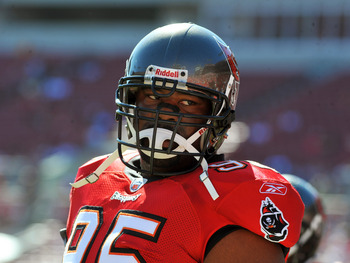 Al Messerschmidt/Getty Images
Just a few years ago, when Albert Haynesworth was accused of violating an African-American waitress in Washington, D.C., he came up with a rather unique excuse:
"I didn't touch her. [I don't] even like black girls. I know what this is about, she is just upset I have a white girlfriend. I couldn't tell you the last time I dated a black girl. She was trying to get with me.
I actually find this excuse very amusing.
Jim Caldwell as an NFL Head Coach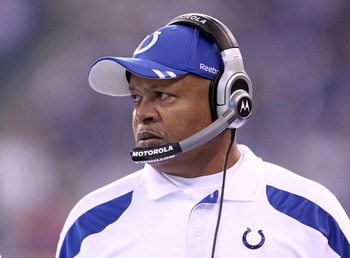 Andy Lyons/Getty Images
Jim Caldwell is the saddest and lamest excuse for an NFL head coach in recent memory.
Caldwell appeared to be a cardboard cut-out standing on the Indianapolis Colts sidelines while quarterback Peyton Manning ran the show.
And when Manning missed the entire 2011 season, Caldwell failed miserably as he posted a putrid 2-14 record—but that did earn Indy the first overall selection in this year's draft.
Curtis Painter as an NFL Backup Quarterback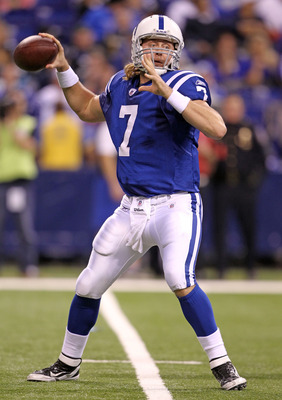 Andy Lyons/Getty Images
The Indianapolis Colts had zero faith in Curtis Painter when it was discovered that Peyton Manning had a very serious neck injury. In fact, the Colts went out and begged Kerry Collins out of retirement—but he failed miserably.
When Painter was called onto the field, he played just as poorly as I would have.
Painter posted an 0-8 record as a starter while completing just 54.3 percent of his passes for six touchdowns, compared to nine interceptions and a putrid 66.6 quarterback rating.
The Madden Curse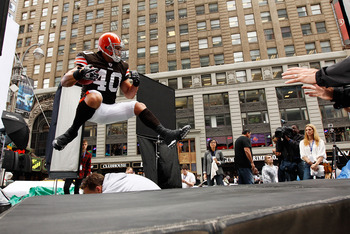 Mike Stobe/Getty Images
There is no such thing as a curse.
I don't care how poorly Peyton Hillis played, I don't care how many injuries have happened to former Madden cover boys—it's all a very convenient coincidence.
Like I said before: There is no such thing as a curse.
Donovan McNabb Not Knowing That There Are Ties in the NFL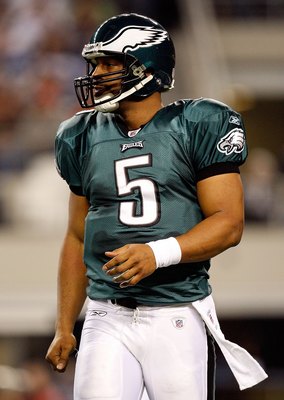 Ronald Martinez/Getty Images
Usually the quarterback is the smartest player on the team—but not when you're Donovan McNabb.
Following a game in 2008 when McNabb and the Philadelphia Eagles tied with the Cincinnati Bengals, the Eagles' quarterback came out and said that he didn't know a tie was possible in the NFL.
Come on, Donovan. You're a perennial Pro Bowler that has gone to the Super Bowl, yet you don't know one of the NFL's most simple rules? That's pathetic.
The Excuse for Calling out Jay Cutler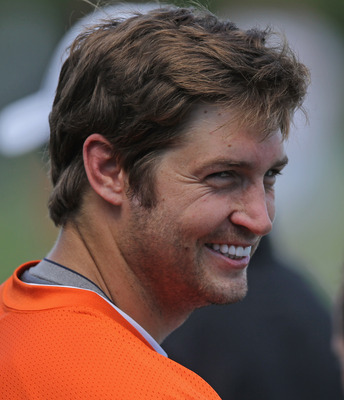 Jonathan Daniel/Getty Images
I know Jay Cutler might not rub you the right way and his attitude might come off as an negative one, but still there was no reason for people to be ragging on him after the Chicago Bears' loss to the Green Bay Packers in the 2011 NFC Championship game.
Cutler left the game early in the third quarter with an apparent knee injury, which happened to be an MCL tear.
Now let me ask you this: Would you be able to play with an MCL tear? I think not.
Shaun Rogers Being Surprised That He Had a Loaded Gun at an Airport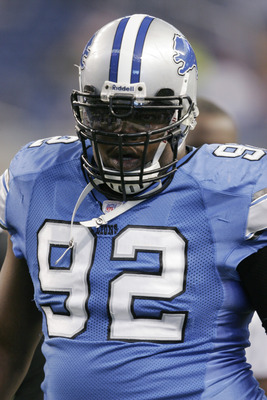 Tom Pidgeon/Getty Images
Back in April 2010, Shaun Rogers was arrested at Cleveland Hopkins International Airport for carrying a loaded gun.
I'm sorry, but if I happen to be carrying a loaded gun, the last place I would be is at an airport—but why would I even be carrying a loaded gun in public?
Anyways, Rogers was actually surprised that his weapon was loaded prior to boarding the airplane.
Well, this was an epic fail.
Shawne Merriman's Excuse for Taking Steroids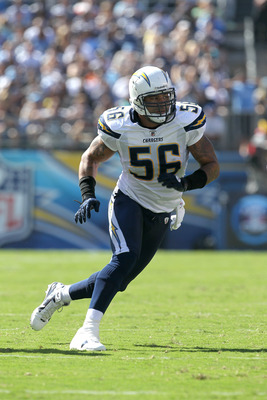 Stephen Dunn/Getty Images
Shawne Merriman is a steroid user—there's no way around it.
Back in 2006 when Merriman was suspended for four games after violating the league's substance-abuse policy, he claimed why he tested positive for an anabolic steroid is because his nutritional supplement was tainted.
Yeah, okay, buddy. Nice try.
Michael Irvin Claiming That His Drug Pipe Belonged to a Friend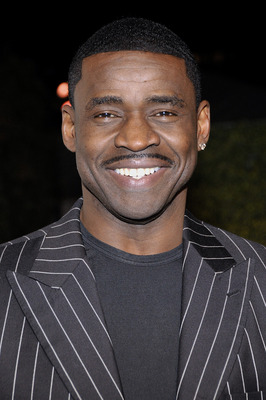 John M. Heller/Getty Images
This one works almost all the time—yeah, right. We all tried this excuse when we were teenagers.
Back in 2005, Irvin was pulled over during a traffic stop in Plano, Texas, and the officers found a pipe that was used for drugs in Irvin's vehicle.
So how did Irvin respond to this? He told the officers that the pipe belonged to a friend of his that just left a Houston rehabilitation center.
Of course. Blame it on your druggie friend.
Michael Vick's Excuse for His 'Weed Hiding Spot'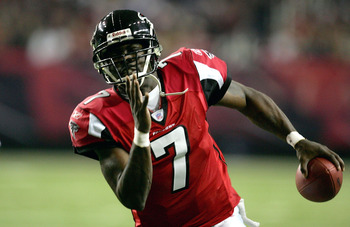 Streeter Lecka/Getty Images
We all know Michael Vick's run-in with the law that regarded the disgusting dog fighting business that he held, but there's an interesting story that some of you might not know.
Back in early 2007, Vick was stopped at Miami International Airport due to his water bottle that he had in his possession.
Apparently there was a secret hiding spot on the water bottle that smelled like marijuana and had actual residue of the drug.
So what was Vick's excuse? He said it was a secret place to hide his jewelry.
Plaxico Burress Saying That He Was Shot at an Applebee's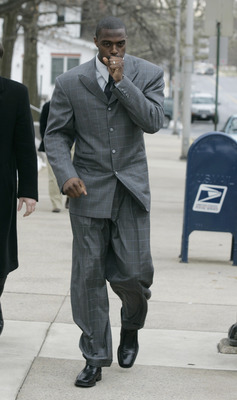 Chris Gardner/Getty Images
We all know Plaxico Burress was sentenced to two years in jail back in 2008 after he shot himself with a gun that he had tucked in his sweatpants while at a New York City club.
But little did we know, Burress actually went to the hospital and claimed that he had been shot at an Applebee's restaurant.
When I first discovered this, I was actually laughing out loud at this pathetic excuse.
For all you readers out there, next time you go to an Applebee's, be sure not to get shot!
Calling Tom Brady a System Quarterback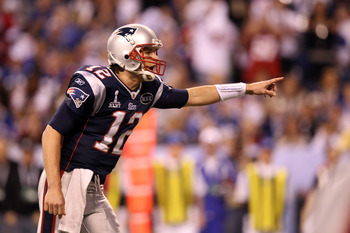 Ezra Shaw/Getty Images
Calling Tom Brady a system quarterback is nothing short of idiotic. What makes him a system quarterback? Because Matt Cassel posted an 89.4 quarterback rating and threw 21 touchdowns in 2008 for the injured Brady?
That's not cutting it for me—simply because that was almost the identical roster from the team's undefeated 16-0 regular season from a year prior.
If you call Tom Brady a system quarterback, then you're just being a hater.
Get over it. He's one of the greatest ever to play the game.
Lawrence Taylor's Excuse for Sexual Misconduct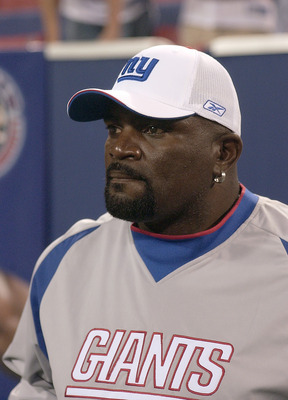 Tom Berg/Getty Images
We all know Lawrence Taylor's involvement with prostitution a few years ago and how he has been sentenced to six years probation for misdemeanors of sexual misconduct and patronizing a prostitute.
Apparently the prostitute that Taylor was hooking up with was only 16 years old. And what was Taylor's response to that? "She told me she was 19."
Of course. The classic "she told me she was 19" card. Works every time...
Brian Cushing's Excuse for Failing a Drug Test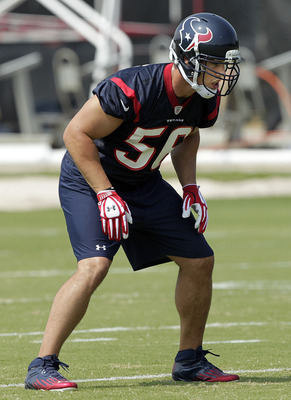 Bob Levey/Getty Images
We have had some of the worst excuses about how players have failed drug tests, but we have never heard one as pathetic as this one.
Houston Texans linebacker Brian Cushing failed a drug test back in 2009 as he had tested positive for having abnormal levels of hCG in his system.
It's obvious that Cushing was using an illegal drug, but he claimed that he was an "over-trained athlete." Yeah, Cushing was over-trained all right—only because he was using steroids.
Why Vinny Testaverde Threw 35 Interceptions in 1988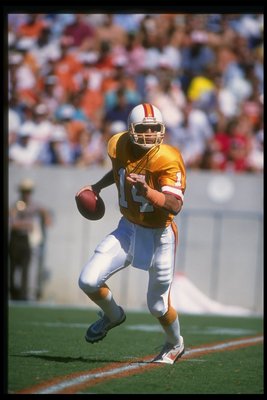 Allen Steele/Getty Images
So why did Vinny Testaverde throw 35 interceptions back in 1988 with the Tampa Bay Buccaneers? It was because he was color blind.
Great excuse, Vinny. Couldn't tell the difference between your creamsicle orange jerseys with the opposing team's? Classic.
Why the Oakland Raiders Lost in the 2001-02 Playoffs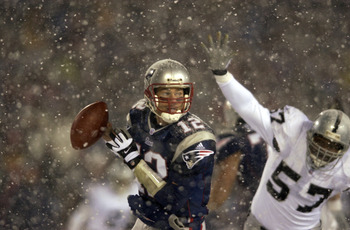 Ezra Shaw/Getty Images
This was the start to the New England Patriots dynasty: the tuck rule game.
The game where the Oakland Raiders had thought that they had stripped quarterback Tom Brady and recovered the football, which would have ultimately sent them to the AFC Championship Game—but it actually started the Patriots dynasty of the early 2000s.
With that being said, any Oakland fan, former player or coach that uses the tuck rule as an excuse to why they lost the game is just pathetic.
It's the sign of a true loser.
Oakland still had a chance to win the game—they still had a chance to win the game in overtime. But they failed—so they find themselves blaming the game on the tuck rule.
Any questions about this article? Send me them via twitter!
Be sure to check out Tony Santorsa's blog: PatriotsPlus.
Keep Reading