NBA Draft 2012: 5 Best Potential Sidekicks for Anthony Davis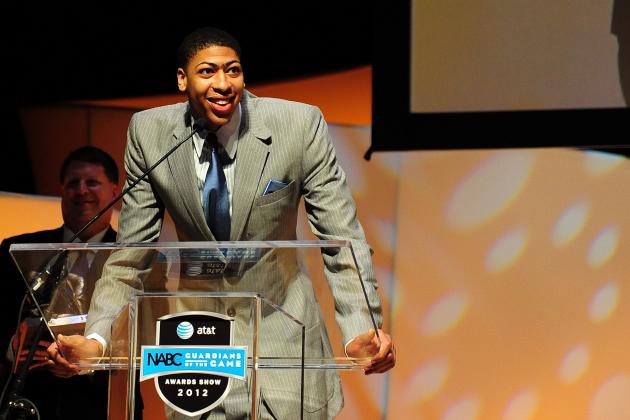 Stacy Revere/Getty Images

Anthony Davis is the consensus No. 1 draft pick of the New Orleans Hornets for the 2012 NBA draft on June 28th. Davis' natural abilities on the court, as well as his physical prowess, make him a national star at Kentucky where he helped lead the Wildcats to a national championship in 2012.
However, now that we essentially know Davis will be wearing a Hornets uniform next season, who will join him?
Not only does New Orleans hold the first overall pick, they also have the 10th overall selection in their back pocket. With that pick, the Hornets have a number of directions in which to go. Presumably, they will use that selection as the pick that will stand side by side with Davis for the next couple of years as they attempt to help rebuild the Hornets entire franchise.
There are a number of holes to fill for New Orleans and they have their preferences, no doubt. But let's take a closer look at some of the guys that may fall to that 10th pick and where they may fit in with the new-look Hornets led by Anthony Davis in 2012-2013.
Begin Slideshow

»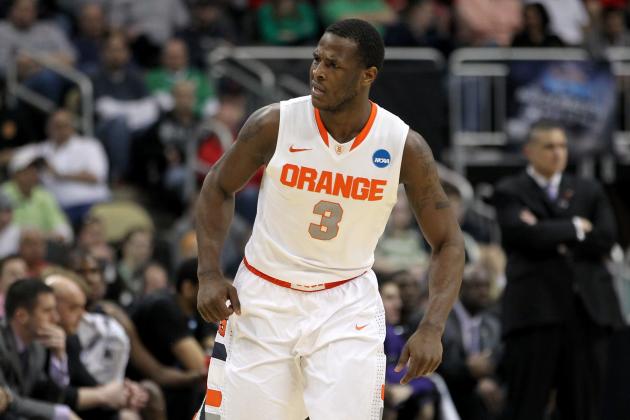 Gregory Shamus/Getty Images

Dion Waiters, while playing for the Syracuse Orange, didn't even have a starting role for the loaded squad yet was second on the team in scoring in 2011-2012 with 12.8 points per game. He also was able to shoot 48 percent on his field goals, a nice stat to have for a combo guard, especially in the Big East.
In Waiters, the Hornets would have a very nice go-to scoring option along the perimeter if they are unable to re-sign Eric Gordon. If they lose Gordon, they lose their top scoring weapon, a role Waiters could easily fill in for a team in desperate need of a scoring punch.
Looking at Waiters, he's at his best when driving to the basket, which would be much easier with Davis down low drawing defenders from the basket. He also has the capabilities to hit the outside shot a true guard needs.
If need be, and Gordon does come back to the Hornets, Waiters could play a Russell Westbrook-type point guard. With Waiters, the Hornets could have the potential to be the next Oklahoma City Thunder.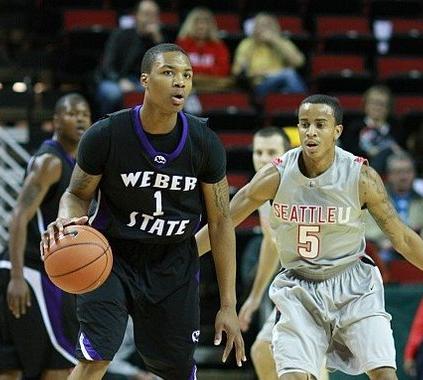 Someone who is really rising up on executive's draft lists is Damian Lillard out of Weber State.
Lillard is a natural scoring point guard that could really help contribute to a Hornets squad looking for scoring threats for the upcoming year. He has the awareness around the basket to finish in the paint but also has shown his ability to drain the three-point shot with ease.
Right now, New Orleans has two veteran point guards in Jarrett Jack and Greivis Vazquez, but neither is a legitimate long-term option for a team looking to replace Chris Paul. In order to replace Paul, Lillard may be their best option to do so.
Lillard's scoring capabilities, as well as being a nice size for an NBA-caliber point guard, presents a very nice option for the Hornets if he falls down to that 10 slot in the draft.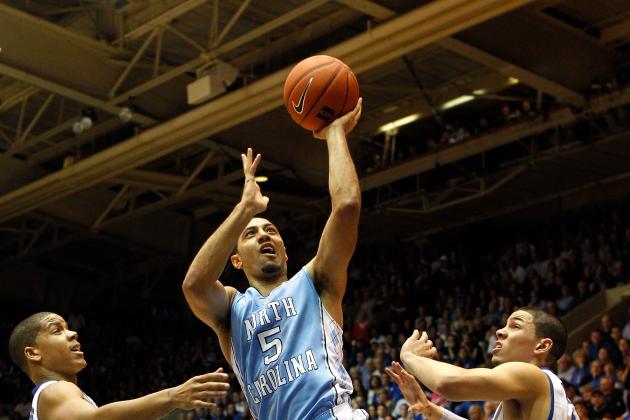 Streeter Lecka/Getty Images

If Lillard is not a true option at point guard by the time the 10th pick comes around, and the general feeling is that it won't be, Kendall Marshall would be the next best option. In fact, he may even be a better option than Lillard in the grand scheme of things.
Marshall commands attention on the floor for multiple reasons. His basketball IQ is through the roof, maybe higher than anybody else in the class. His passing ability is second-to-none and he can also manage to dice through any and all defenses set in front of him. When needed, he can also set up for a nice jump shot. Essentially, Marshall is much like Rajon Rondo but with a better jump shot.
With Marshall, the Hornets would have the perfect asset to the combination of Davis and Gordon. A distributor who also has the ability to score when called up is something extremely important. Of course, that all depends on if Gordon does re-sign. If he does and New Orleans opts to go for more of a role player than a pure scoring threat, Marshall is the man to bring back the threat of the Hornets sting.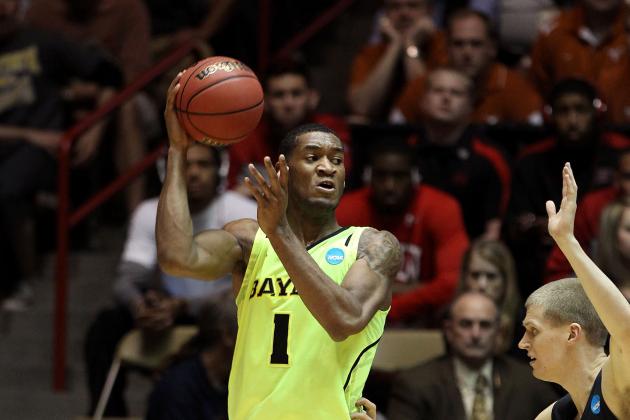 Christian Petersen/Getty Images

When motivated, Perry Jones III is one of the best players in this year's draft class. However, he had his problems with getting motivated and sustaining it in his two season at Baylor.
Sure, Jones had some nice stats to flaunt for NBA executives to look at, but it's his untapped potential that is the most intriguing. His length and natural abilities are unmatched by anybody in this class.
Imagine a frontcourt pairing of Jones and Davis for a second. Combined, their length and movement in the paint would be a daunting task to overcome even for the most versatile of players in the league. Both quick, agile and effective players in the paint, Jones and Davis would be a force to be reckoned with.
Also, you have to figure that if Jones is no longer the big star for whatever team he plays on, which he wouldn't be if he and Davis became a pairing, Jones would have to elevate his game to an all-time high level. This would be great news for the Hornets because he would have to prove himself again in order to be that star he was accustomed to being at Baylor.
Scoring, rebounding and efficiency are keys to a potential Hornets franchise turnaround and combing Davis with Jones could be one of the best young pairings in NBA history.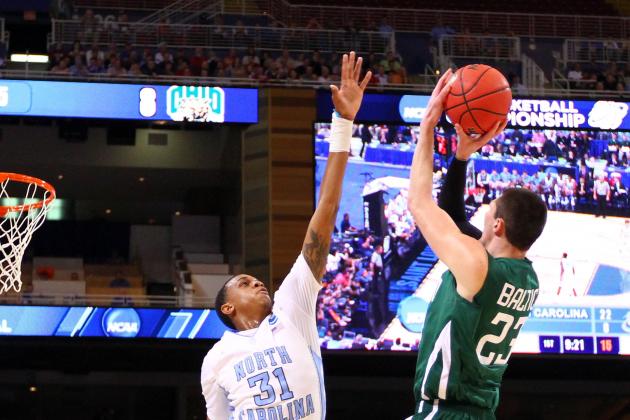 Dilip Vishwanat/Getty Images

Length, agility, floor running, nice jump shot and inside play. That is the easy way to describe the way John Henson plays the game of basketball and any team would love to have him.
Fortunately for the Hornets, they have the potential to land this high-profile prospect as well as having Davis patrol the paint for years to come. Both are big, strong individuals as they have the height and wingspan to alter any opponent's shot. Davis and Henson were two of the best in the nation in blocked shots last season and could very well do the same thing as a pair.
Henson also has been developing his perimeter shooting touch over the past two years which provides a nice boost to a frontcourt in need of revamping. New Orleans just traded away Emeka Okafor to the Washington Wizards. Chris Kaman is a free agent and is not expected to be retained by the Hornets. Both of these departures leave a big hole in the front court that Henson could help build upon.
If the Hornets could gain Davis and Henson, there is a championship-caliber frontcourt in the making in one draft. While Davis is dominating the paint on the defensive end, Henson would be able to get out on any fast break and finish in transition.
Pretty scary to think about, isn't it?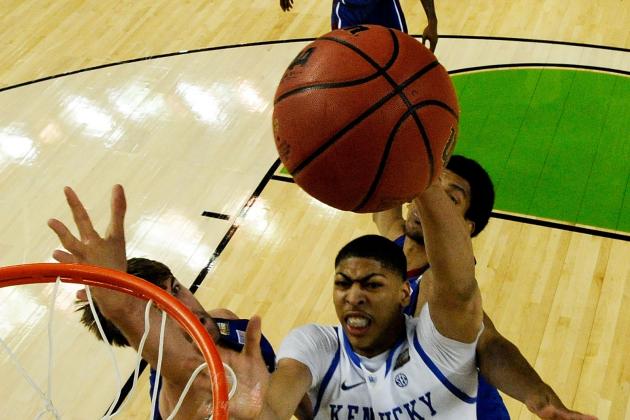 Pool/Getty Images

Anthony Davis is a once in a lifetime talent that any NBA team would be lucky to have. Obviously, New Orleans isn't going to pass up on this opportunity.
Davis is a consensus hit pick for the Hornets, but their 10th pick is the one that could make or break the franchise as a whole.
Obviously, all of these options are ones that can only be made if they, in fact, fall to the 10th spot in the draft in order to be selected. All of these players have been projected to fall one to two slots ahead of or one to two slots behind the 10th selection in all of the major draft projections, which is why these are the ones that made the list.
If you were the New Orleans Hornets, who would you take with the 10th pick in the 2012 NBA draft?
Would you go big to add more depth or would you go guard to help fill possible voids and holes?
Feel free to leave your comments on the subject.