River Cats Fan Leaves Insane Voicemail on Manny Ramirez's Hair
June 19, 2012

It seems the greatest scourge on humanity is Manny Ramirez, and he should be ashamed of himself. 
Some of you may have heard a brilliant voicemail from an out-of-touch River Cats fan who decided to allow her genius to be recorded for the world to hear. 
If you haven't, it's time you sit back and listen to the reason there are drugs and people who decide to take drugs: Manny Ramirez's hair. 
Let's begin at the start, because that's exactly the point where this call gets away from grandma. 
The woman, who later claims to be 69 years old and not a fuddy-duddy, begins by incorrectly stating the most famous River Cats player's name. 
She is a "viewer of television," pretty much the same as anyone who has ever seen a TV, and she wants to talk about this "Manny Rodriguez."
She then drops a "these people," by which I will go ahead and assume she means River Cats players. No need to get riled up in the first few seconds, because there is more brilliance on the way.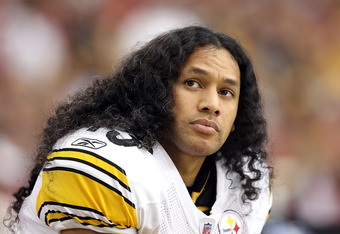 Christian Petersen/Getty Images
She wants it cut because it could hurt people. It could even lead to drugs and gay marriage. Oh yeah, this was the train wreck of logic and the conclusion that this delusional "viewer of television" wanted to get off her chest. 
Side note: Manny Ramirez was playing on the Oakland A's Triple-A affiliate, the Sacramento River Cats, but was recently released. So, it seems, dreams do come true for a nearly 70-year-old woman with a solid grasp on reality. 
You all may be offended by this woman, armed with crazy thoughts and the ability to work the Internet just enough to find an official River Cats phone number, but not me. 
Okay, I'm offended, but I am also intrigued. 
We need to get this woman her own show wherein she is shown a picture of various athletes and then  let loose on a tirade of WTF.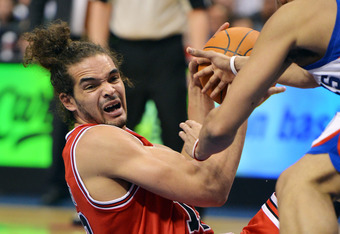 Drew Hallowell/Getty Images
Place Joakim Noah on the screen and watch her wheels turn. Put a picture of Troy Polamalu on her lap and watch her squirm. 
Place a picture of the long-flowing hair of Jesus in her hands and listen to her go off on his incessant PED use. 
Yes, this voicemail wins the "Woman, You So Crazy Award."
Follow me on Twitter for more hahas and teehees.