Anderson Silva: 'Like Water' Documentary Review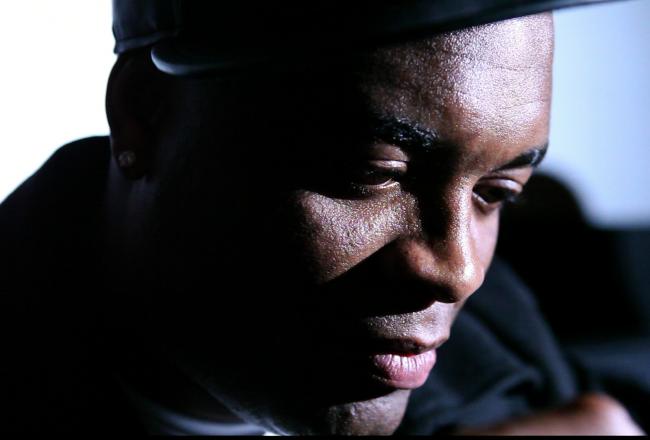 Photo Credit: Movingmind.org

After watching him dominate inside the UFC Octagon for over half of a decade, it seems odd that, as fans, we have hardly any idea of who UFC middleweight champion Anderson Silva truly is as a person.
Unfortunately, after watching Silva's new documentary, Like Water, we are still left wondering just exactly what makes "The Spider" tick.
Like Water spends three months following the man that most consider to be the best fighter in the world, and while we do get a glimpse into the enigma that is Silva, the film never truly enables us to get inside the head of the champion.
However, that isn't to say the film doesn't have its moments.
There is one point early on in the film that shows Silva preparing to train with sparring partner Lyoto Machida, and while strapping on his pad, he goes on a long diatribe about the fans and how their desire to see a brawl doesn't matter to him.
It's the same basic argument we've heard from fighters a thousand times before: Getting in brawls and losing will leave you in the unemployment line. But hearing it from the mouth of the champion shortly after his embarrassing performance against Maia shows just how little he cares about the public's perception of him.
In fact, one of the most revealing things in the entire film is seeing how unenthusiastic Silva is for all of the press and meet-and-greet obligations he has to take care of prior to the fight.
There's one scene in particular in which Anderson is lying on the floor of his hotel room begging manager Ed Sores to let him skip a few media obligations. It's a bizarre thing to watch, as the man that most consider to be the baddest fighter in the sport is left looking like a child that isn't getting his way.
But while Silva struggles to grasp the point of hyping the fight, his opponent goes out of his way to make sure people want to tune in.
Sonnen helps carry a lot of weight in this film based on his sound bites and general disgust for Anderson's inability to sell the fight. There are several points in the film where Silva's team is just sitting around and listening to Sonnen blast everyone from Anderson himself to Ed Sores. While it originally doesn't seem to affect the champion, the longer the trash talk goes on, the more it seems to rattle "The Spider."
It's quite obvious that Silva would rather do without the press obligations, but the same can be said of almost any fighter. While it's interesting to watch "The Spider" refuse to play the game by giving out one-word answers and trying to talk his way out of going to interviews, it really just proves that Silva is like any other fighter.
In the end, the fact that Silva is just another fighter may end up being the theme of the film.
Whether he's training with the Nogueira brothers, talking about the difficulties of being away from his family for months at a time or even cornering one of his friends on the regional scene, Silva is first and foremost a fighter, and it shines through as he prepares for Sonnen.
Overall, Like Water gives us a minimal insight into Silva's mind, but it's still worth a watch if you're a fight fan.
Seeing Silva prepare for what will eventually be the toughest test of his career is the inside access that fans crave, and in that respect, it is definitely something worth watching.
This article is
What is the duplicate article?
Why is this article offensive?
Where is this article plagiarized from?
Why is this article poorly edited?