NBA Free Agents 2012: Dominant Scorers That Will Be Hot Commodities
June 19, 2012

Chris Chambers/Getty Images
Having players who can score at will gives any NBA team a major advantage.
A prime example is Deron Williams. As a dominant scorer who can push the pace, Williams averaged the second most points per game for a point guard in the 2011-12 season, and was basically all the Nets had.
Here, we look at Williams along with some other dominant scorers who will be hot commodities this NBA offseason.
Kevin Garnett, PF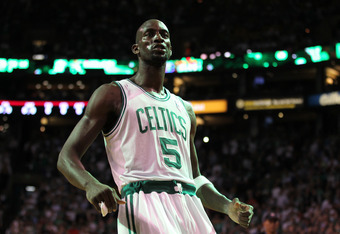 Jim Rogash/Getty Images
Kevin Garnett may be 36 years old and have limited time left on the court, but the man can still score effectively when needed.
Averaging 15.8 points per game last season, Garnett one-upped himself by scoring an average of 19.2 points in Boston's 20 postseason games. Garnett also put down 85.7 percent of his free throws, which turned out to be the second-best of his career.
Whether Garnett gets put in a limited role or remains on the floor for his usual 30-plus minutes, the man will score, and score often. The 2012-13 season was also Garnett's fifth straight year hitting 50-plus percent from the field, and the 49.7 percent during the playoffs was his second-best ever.
Jason Terry, SG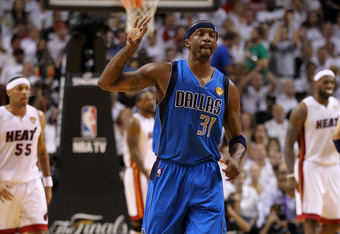 Mike Ehrmann/Getty Images
Much like Garnett, Jason Terry is aged, but by no means down for the count.
He'll be 35 before next season, however, Terry shined off the bench for the Mavericks. Starting only one game during the 2011-12 season, Terry still managed to get 15.1 points per contest, shot 43 percent from the field, and 37.8 percent from downtown (best since 2006-07).
During Dallas' 2011 NBA postseason run, Terry averaged 17.5 points (second career best) through 21 playoff games. Terry may not be a consistent starter, but he put in almost 32 minutes per game last year, so his reliability off the bench is evident.
Deron Williams, PG
Although he only played in 55 games last season, Deron Williams finished with 21 points per game, shooting 40.7 percent from the field and 84.3 percent from the line.
Ranking as the No. 9 scorer in the association for the 2011-12 season, Williams may arguably be the most sought-after free agent during the 2012 offseason. He'll also be only 28 years old before the 2012-13 season tips off and is coming off his best season as a pro.
With the ability to dish the rock elsewhere, make a quick drive and provide excellent reliability at the line, Williams can go almost anywhere he wants.
John Rozum on Twitter.