UFC: Ranking Each Weight Class from Most Exciting to Least Exciting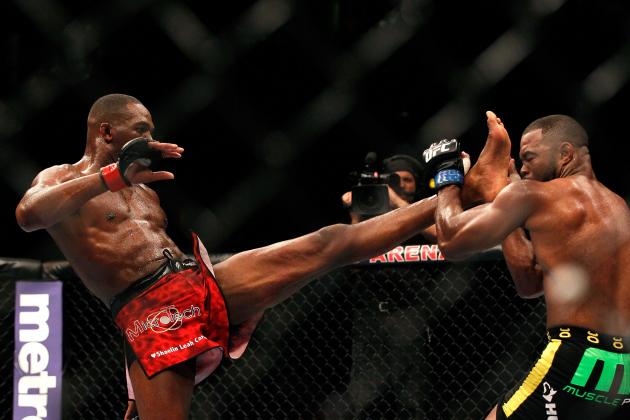 Kevin C. Cox/Getty Images

Which weight class is the most exciting? Questions like this are in constant flux. As we have seen over the years, some divisions get stronger while other get weaker, and that is why, for the purposes of this article, I will narrow it down to this year alone.
I took the liberty of figuring out how many KO/TKOs, submissions and decisions there have been in each weight class thus far. While that does not fully translate to which is more exciting to watch, because a decision does not equate to a boring fight, it does give me more information to work with in trying to rank the weight classes. People love finishes.
From UFC 142 on, which division has been the most exciting in the Ultimate Fighting Championship?
Begin Slideshow

»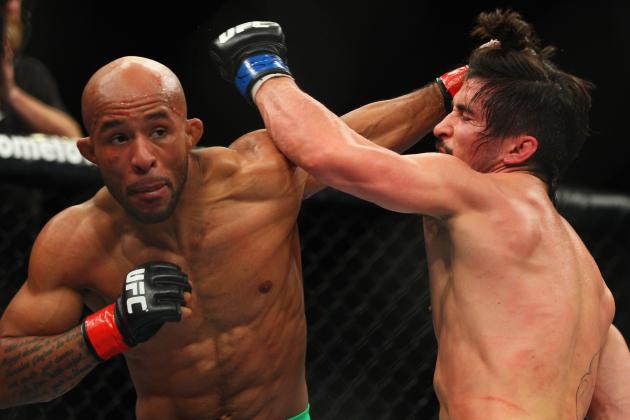 Mark Kolbe/Getty Images

One KO/TKO, One Submission, Six Decisions
Flyweights are exciting. The division's debut was one of the most anticipated events in recent memory.
However, I cannot justify placing it above the others with just five fights, two of which were Johnson vs. McCall. They give us exciting and fun bouts, but a division is more than two people.
As we move forward, and the 125-pound division gets deeper, I'm sure it will jump up the list. But at present time, that cannot be justified.
It is great to finally have a flyweight division; it is not exactly what many would call a deep division. In fact, if you go to UFC.com and check out their flyweight roster page, there are only 11 men on it.
As it grows, we will see more fights that ignite the crowd.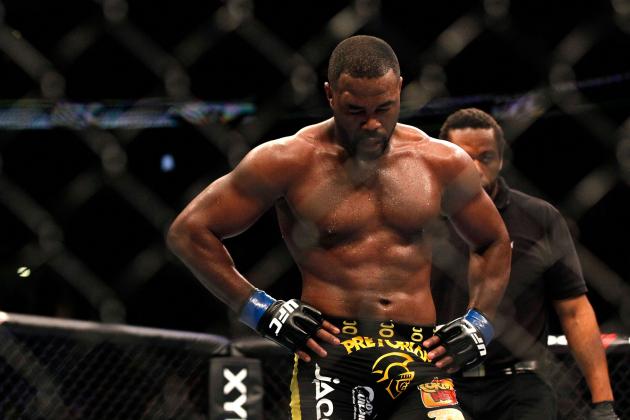 Kevin C. Cox/Getty Images

Two KO/TKOs, One Submission, Six Decisions
It is quite shocking to see the UFC's trademark division this low on the list, but it has not exactly lit the world on fire in 2012.
Only nine contests so far this year, and in those we have had some interesting matchups. Unfortunately, some of those have not offered us the competitive balance we thought they would.
From Rashad Evans taking a clear, concise decision over Phil Davis to Jon Jones systematically breaking down Evans, the year hasn't given us those truly contested fights that make fans leap from their seats.
Was Alexander Gustafsson's performance against Thiago Silva memorable? Probably not.
Nevertheless, the light heavyweights still have plenty of time to redeem themselves this year.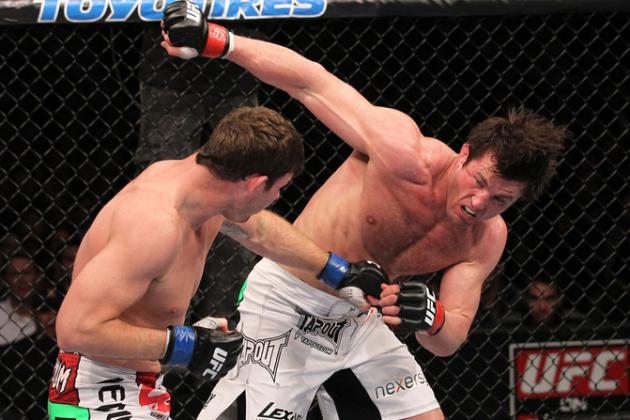 Photo by Nick Laham/Zuffa LLC/Zuffa LLC via Getty Images
Six KO/TKOs, Six Submissions, 10 Decisions
The middleweights have been busy in 2012. 22 fights have taken place, with many more to come, including the biggest rematch in company history between Silva and Sonnen.
The division has given us some fantastic battles and it has also given us reason to leave our seats and take care of other business.
In recent years, the division has grown to give fans some of the best battles in the company—a true testament to the once-shallow division and its fighters.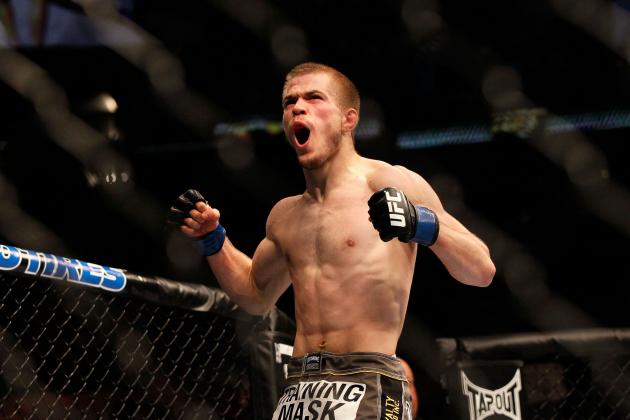 Kevin C. Cox/Getty Images

Three KO/TKOs, Six Submissions, Eight Decisions
While the bantamweights have put on some fun contests in 2012, the division is lacking those signature fights that fans remember.
How much of Mike Easton vs. Jared Papazian do you recall off of the top of your head? Probably only fragments, and that was a very good fight. Like others so far this year, it just did not resonate for a long period of time.
The situation was not helped by The Ultimate Fighter holding up the championship.
When exciting fighters like Michael McDonald, Urijah Faber and Renan Barao step back inside the Octagon later this year, we will see more attention paid to the exciting fighters of the 135-pound division.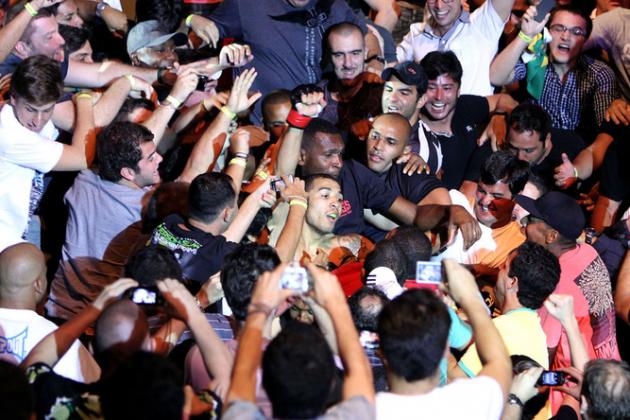 Photo by Josh Hedges/Zuffa LLC/Zuffa LLC via Getty Images
Three KO/TKOs, Six Submissions, 13 Decisions
The featherweights started 2012 off with a bang. A swift knee to the chops of Chad Mendes sent the Rio crowd into a frenzy.
Since then, they have continued to perform well.
To name a few, Hatsu Hioki, Dustin Poirier and Chan Sung Jung have delivered.
While there have been more decisions than stoppages, the bouts that have gone to decision have also provided fans with great action. Remember Eddie Yagin vs. Mark Hominick? Featherweights love to throw down.
What makes the division more exciting is what is left to come this year.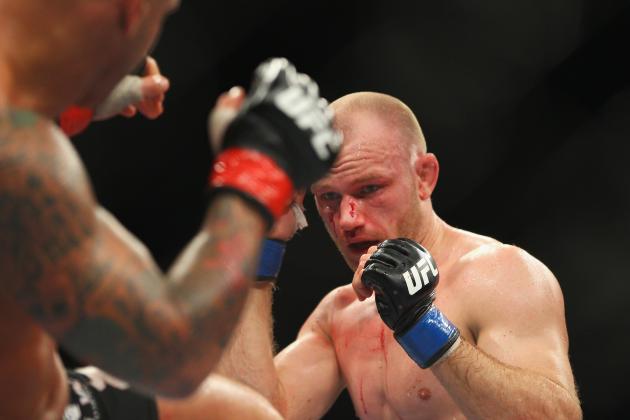 Mark Kolbe/Getty Images

Six KO/TKOs, Eight Submissions, 14 Decisions
Now the nitpicking truly begins.
The Welterweights, Martin Kampmann especially, have given the fans some great wars in 2012.
Yes, there have been fights like Josh Koscheck vs. Mike Pierce that have not endeared fans, but at the same time, the division has given us great performances all year.
Some of those include the aforementioned Kampmann against Thiago Alves and Jake Ellenberger, the fantastic fight between Ellenberger and Diego Sanchez, Mike Pyle, Siyar Bahadurzada and many more.
All of this without the division's star, Georges St. Pierre. In his absence, the other contenders have stepped up and performed. Even mid-tier fighters such as Matt Brown have given fans the fun scraps they desire on the undercards.
Overall, the 170-pounders keep delivering. No complaints from this chair.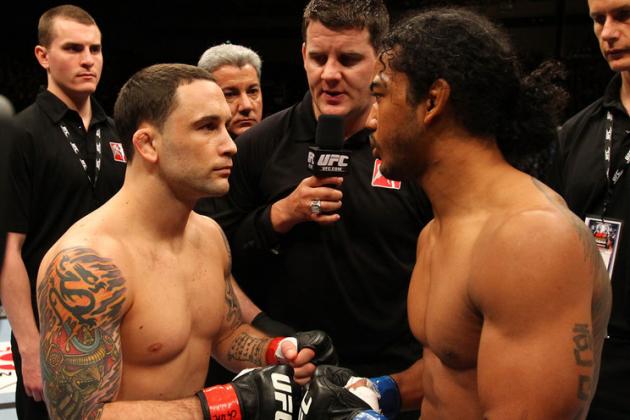 Photo by Al Bello/Zuffa LLC/Zuffa LLC via Getty Images
Nine KO/TKOs, 10 Submissions, 14 Decisions
How did the lightweight division kickoff the 2012 year? Only with the KO of the Year.
How did it follow that up? With a potential Fight of the Year between Benson Henderson and Frankie Edgar.
And it has not slowed down.
Event after event, the division delivers. Even The Ultimate Fighter Live finale put down exciting fight after exciting fight for the division.
From Facebook streams to FOX main events, the lightweights have answered the call.
It has been a great year for the 155-pound division, and it doesn't show any signs of slowing down. The deepest division in the sport is also one of the most exciting to watch.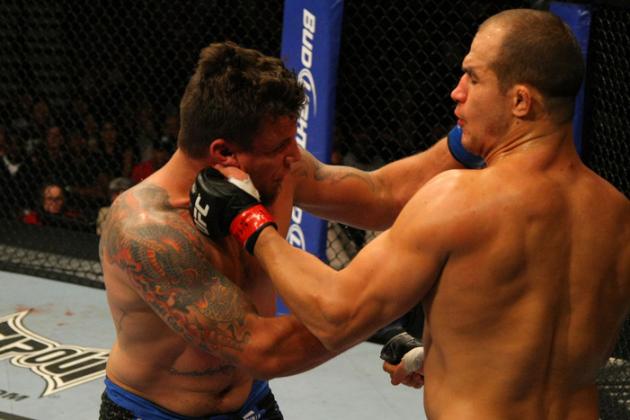 Photo by Donald Miralle/Zuffa LLC/Zuffa LLC via Getty Images
12 KO/TKOs, Three Submissions, Two Decisions
The former laughingstock of the UFC has rebounded to be the most exciting division in recent months.
There is no way around it, the heavyweights are delivering big time.
UFC 146 had every reason to prove naysayers right. And yet, after a ho-hum undercard, the heavyweights delivered one of the best main cards in recent memory. All five fights were stopped before the end of the second round.
Lavar Johnson, Stefan Struve, Travis Browne, Stipe Miocic and Pat Barry are some of the unsung heroes.
And heavyweight fights that go to a decision are automatically boring, right? Fabricio Werdum vs. Roy Nelson says otherwise.
I am as shocked as you are that the heavyweights sit atop this list. They have made a statement that the heavyweight division has caught up to the rest. It is what pundits and fans alike have been waiting for.
Looking down the line, we have not even seen the best yet. Now, when a heavyweight bout takes place fans find themselves moving to the edges of their seats. That is a new development in MMA.
Reinforce the cage, because the heavyweights are here.