Jenny McCarthy: Brian Urlacher's Girlfriend Sends Nude Pic to Son's Dentist
June 19, 2012

Brian Urlacher is the proud boyfriend of Jenny McCarthy. And there is one lucky dentist out there who is now the proud recipient of a McCarthy nude pic. 
The star of NBC's reality show Love in Wild was on the Wendy Williams Show recently, and that's where she recounted her sexting nightmare. 
Here is what she had to say, via The Daily Mail. 
It's horrific to remember. [My son] woke up and was like, "There's this weird thing on my gum." I saw this abscess sticking out from his gum and I was like, "Oh my gosh, that's disgusting!" 


'So I called the dentist and I was like, "This is insane." He's like, "Take a picture and send it to me."

'I went to the bathroom and I was shoving my iPhone in his mouth. I'm taking a picture of it and I'm sending it to the dentist and I sent him a nude on accident! I swear to God!'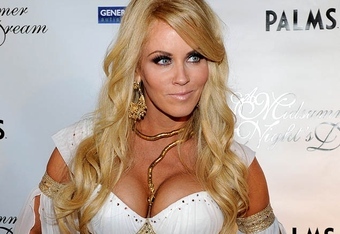 The nudie pic was intended for her boyfriend, Chicago Bears linebacker Brian Urlacher. McCarthy added that she was mortified by sending a naked pic to her son's 80-year-old dentist and was hoping there was an app called "Uh-oh! I Effed Up!" that she could use. 
There is another side to this story. Let me play the part of the 80-year old dentist who just got a giggity pic. Here is how I imagine he recounted the tale to pals. 
Yeah so I asked Jenny McCarthy—you know guys, the chick who was on Playboy a long time ago? 

Well, I asked her to send me a picture of her son's mouth and she sends me a birthday present instead. Holy sweet Tebow this phone is sweet.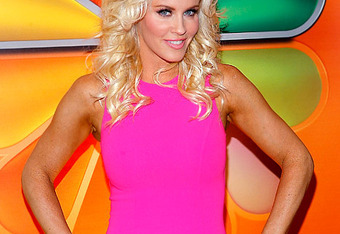 Kids, practice safe sexting. 
I have no idea how she would have sent such a picture, but haste breeds the worst kinds of mistakes. So I offer that anyone with naked pictures take a moment before each and every pic message. 
Or you can just delete your naked self from your phone. 
On the flip side, 80 years on this world, a lifetime of dentistry and a myriad of funky mouths finally worked out for one amazing dentist. 
Bravo. 
Follow me on Twitter for more sexy talk.