NBA Draft 2012: Ranking the 5 Best Centers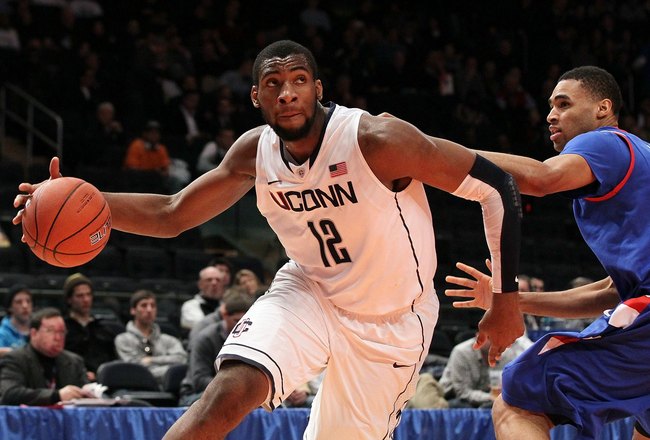 Andre Drummond tops the list of the best centers available in the NBA Draft.
Jim McIsaac/Getty Images
The 2012 NBA Draft has plenty of talent at the center position.
Andre Drummond is arguably the most talented of all centers available, and it's likely that he'll be taken very early in the first round.
While the rest of the centers aren't quite on his level just yet, each has the potential to flourish in the NBA.
This ranking will only concern "true centers." This means that the likes of Tyler Zeller and Jared Sullinger will not be ranked on this list.
While each has the size to be a fringe-center, their skill sets and production levels would suggest that they are best suited to play power forward at the next level.
Even without the likes of Zeller and Sullinger on this list, the talent available at the center position is undeniable.
Keep Reading