NL Rookie of the Year Rankings: Can Kirk Nieuwenhuis Challenge Bryce Harper?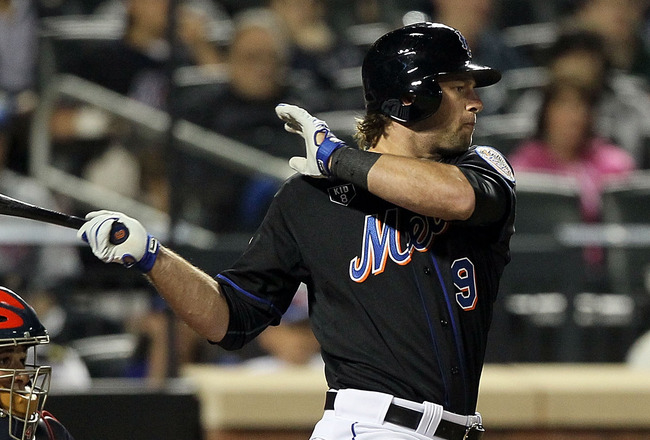 Kirk Nieuwenhuis has three home runs in his past five games.
Jim McIsaac/Getty Images
With Bryce Harper taking over the top spot in last week's NL Rookie of the Year rankings, does that take all suspense out of the race? Is this going to be The Bryce Harper Show from now until October?
Well, maybe. Especially if Harper continues to play as well as he has. But if he slips up at any point, there are several rookies having impressive seasons who were ahead of him in our rankings for most of the season and could leapfrog him to front-runner status again.
Still among the honorable mentions are the Rockies' Jordan Pacheco, Randall Delgado of the Braves, the Brewers' Norichika Aoki and Harper's Nationals teammate, Steve Lombardozzi. Considering he was once looked like the favorite, the Padres' Yonder Alonso should be here too, but his batting average and OPS continue to plummet.
While there's no change among our top five, each of the candidates had a strong week. Here are the five leading contenders for NL Rookie of the Year.
Keep Reading