US Open Golf 2012: Massive Disappointments Guaranteed to Succeed at British Open
June 19, 2012

Andrew Redington/Getty Images
Golf, like any other sport, is all about forgetting what has happened before. Someone like Webb Simpson, who just won the US Open, might not be so quick to move forward, but for everyone else, the future is where the focus is. 
Specifically, the players that disappointed at the Olympic Club have their sights set on the British Open in July. Unlike the US Open, the Open Championship is an easier event, all things considered, to win. 
Here are the players who failed at the US Open but are ready to dominate at the British Open. 
Rory McIlroy (Missed Cut)
Andrew Redington/Getty Images
One of the best things about golf is how it humbles even the very best players in the world. McIlroy certainly fits into that category, yet he is going through a funk right now. Call it the yips, call it bad golf, call it whatever you want. 
No matter what, McIlroy needs to step back and realize what made him so successful last season. He was hitting everything perfectly, seemingly capable of doing no wrong. Now, the game has caught up to him and he needs to adjust. 
At just 23 years old, McIlroy has plenty of time to get back to where he was after last year's US Open. His problem is all in his head. Something is going to start clicking over the next four weeks, so don't be shocked when he is right back at the top of the leaderboard. 
Tiger Woods (Plus-Seven, Tied for 21st)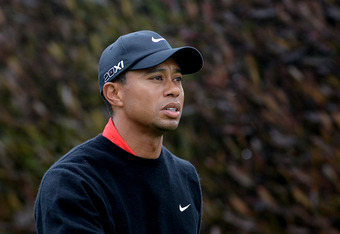 Harry How/Getty Images
Everyone wants to focus on what Woods did over the weekend at the US Open, yet they are completely ignoring his performance on Thursday and Friday. He was one-under par heading into Saturday, before falling apart. 
I am more encouraged by what I saw from Woods than anything else. This course changed a lot over the weekend, as the surface got harder and played much faster. No one was taking control of the tournament. 
Woods is working his way back to the top of the sport. Is he ever going to be what he was in his prime? Of course not, and for anyone to expect that would be wrong. Is he going to be in contention at the biggest events? Right now, you'd better believe it. 
Luke Donald (Missed Cut)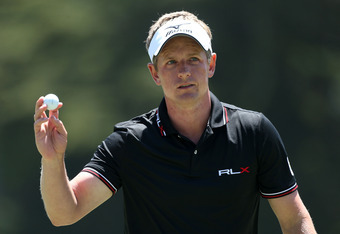 Andrew Redington/Getty Images
The world's No. 1-ranked golfer has yet to win a major championship and has rarely fared well at the British Open, but at some point everything has to start clicking for him. 
Donald is one of those players who is more consistent than dominant. He has built a career in the sport by hanging around near the top of leaderboards than taking control of a tournament and making the world notice him. 
All of that has to change at some point, especially if he wants to be taken seriously as the top-ranked golfer. Call it a gut feeling, or whatever, I just feel that Donald is going to put it all together for one great performance next month.