10 NFL Players on the Cusp of Elite Status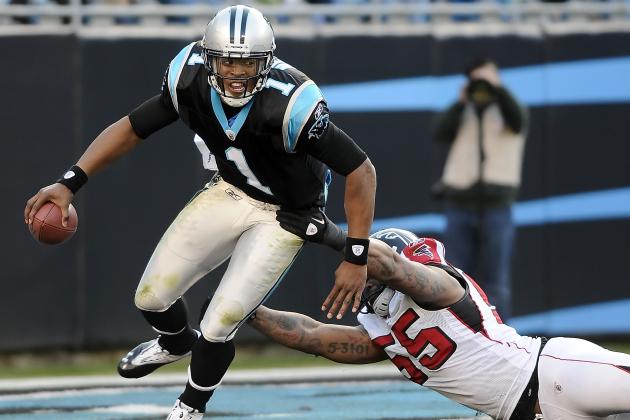 Jared C. Tilton/Getty Images

The word "elite" is one that gets thrown around a lot when talking about NFL players.
It's such an undefinable word—a word with so many different meanings and associated opinions that it is nearly impossible to pin down an exact definition.
Still, that doesn't stop "elite" from being used as one of the NFL's most identifiable ways of rating the top players in the game.
Aaron Rodgers, Drew Brees and Tom Brady are clearly "elite." Adrian Peterson, Calvin Johnson, Darrelle Revis, DeMarcus Ware, etc—can all say the same.
But what about the players on the very cusp of entering that conversation?
We're here to break down those players who are teetering the line between very, very good and the all-encompassing "elite" status.
Begin Slideshow

»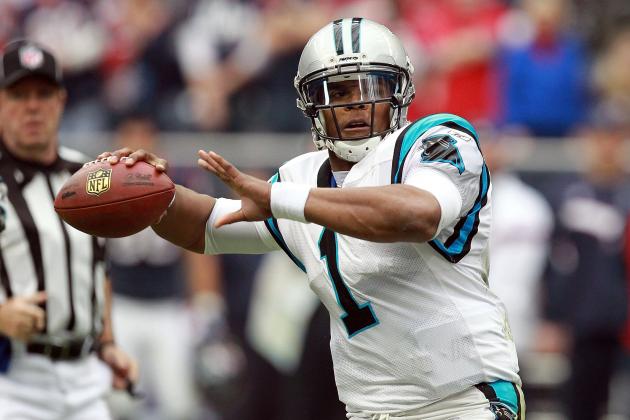 Ronald Martinez/Getty Images

There was some hesitation to include Newton on this list, mainly because there may be some limitations in terms of his ceiling as a pocket passer. The very best in the game—Brees, Rodgers, Brady—are masters of the pocket and can surgically dismember any defense from within that confined space.
In the end, Newton showed enough from the pocket in his first year to warrant consideration on the cusp. And in reality, Ben Roethlisberger has built an "elite" NFL resume from a similar quarterbacking skill set that Newton currently possesses.
There's also Newton's athletic ability, which, considering he's 6'5" and 250 pounds, exceeds anyone at the position—including Michael Vick, who needs to be Olympic fast at 6'0". Vick or Roethlisberger could once claim to be the most difficult quarterback to get to the ground in the NFL, but those titles have been gone since Newton entered the league.
Once the wins and playoff appearances start consistently rolling in, Newton should be a no-brainer for "elite" status.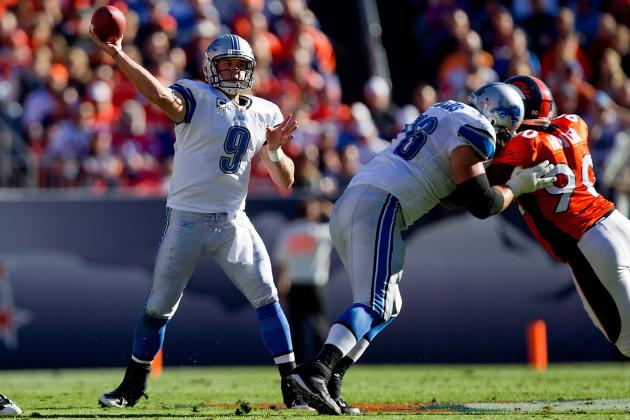 Justin Edmonds/Getty Images

Considering how inflated NFL passing statistics were in 2011, it's hard to really equate how good of year Matthew Stafford had last season.
On the surface, the numbers were Hall of Fame caliber: 5,038 yards, 41 touchdowns, 97.2 passer rating. Few quarterbacks in the history of the game can lay claim to a season that approaches those final statistics.
But despite all the numbers, there's still very few that would consider Stafford in the "elite" category of NFL quarterbacks.
2011 marked the first time in three NFL seasons that the former No. 1 overall pick played in all 16 games. The Lions won 10 games and made the playoffs, but were trounced on the road in the NFC Wild Card. Stafford also has one of the best athletes the wide receiver position has ever known in Calvin Johnson.
Simply put, there's work to be done for Stafford to ascend to the next level of NFL quarterbacks.
Another big year statistically, combined with continued health and a couple of playoff wins, will get Stafford closer.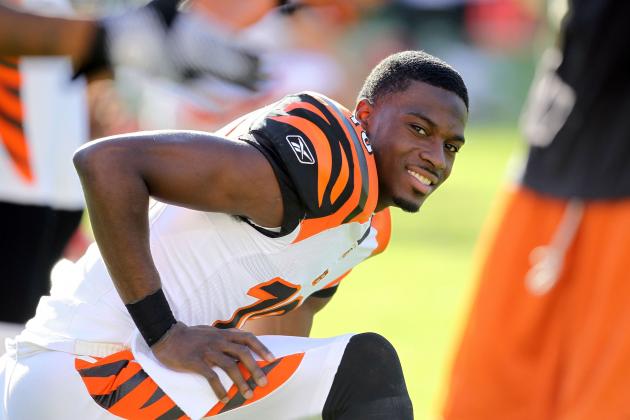 Andy Lyons/Getty Images

The Cincinnati Bengals took A.J. Green with the fourth overall pick in the 2011 NFL draft. So far, that pick has paid off.
Green caught 65 passes for over 1,000 yards and seven scores during his rookie season. While those numbers don't jump off the screen, there's reason to believe they are destined to take a big jump in coming years.
Complete with a skill set that rivals any of the "elite" receivers and a quarterback in Andy Dalton who's learning the NFL game step-for-step with him, Green has a chance to become the game's next big thing at the receiver position.
By this time next year, I wouldn't be at all surprised if the discussion about Green as an "elite" receiver is an open-and-shut case.
Doug Pensinger/Getty Images

Despite playing on a defense that ascended to the NFL's elite and helped the 49ers win 13 regular-season games in 2011, there's still not enough NFL fans that are familiar with inside linebacker NaVorro Bowman.
That's a shame, because Bowman may already be over-qualified for this list. When you consider Bowman's 2011 season, there's a definite case to be made that he's already an elite NFL linebacker.
According to Pro Football Focus, no player at that position graded out as highly as Bowman in 2011, and his 70 stops—a play in which PFF considers an "offensive failure"—led the NFL. He even contributed 20 pressure plays (quarterback sack, hit or pressure) and eight passes defensed, which shows he's more than just a tackling machine.
While there's no doubt Bowman plays alongside talented players—Patrick Willis, Justin Smith—he's done enough to put his name near the elite category. Another season like 2011 will guarantee Bowman is considered elite.
Thearon W. Henderson/Getty Images

The NFL's next dominant pass-rusher could be Aldon Smith, the 49ers' 2011 first-round draft pick.
In just 506 snaps last season—a somewhat limited role compared to his positional counterparts—Smith registered 14 sacks and two forced fumbles. He tallied two more sacks in the postseason, giving the explosive rookie 16 in 18 games in 2011.
Given the reality that Smith is almost certain to receive at least 300 to 400 more snaps next season, there's a solid chance we'll be talking about him as the game's next DeMarcus Ware or James Harrison by this time in 2013.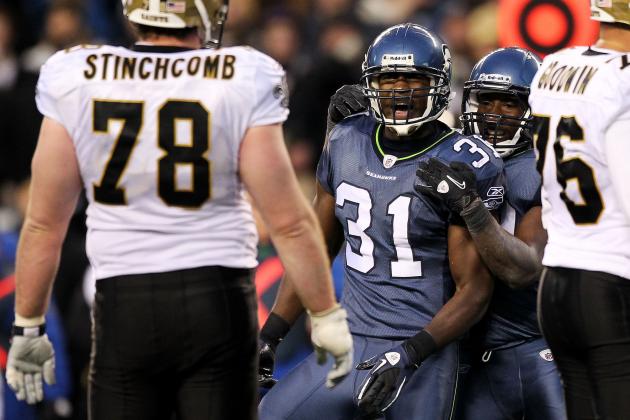 Otto Greule Jr/Getty Images

Some NFL talent evaluators will tell you that 6'3" and 235 pounds is too big for a safety at this level.
In most cases, that's true. Not for the Seattle Seahawks' Kam Chancellor, however.
Chancellor burst onto the scene in 2011, starting all 16 games for Seattle and emerging as one of the game's top young safeties. He registered 97 tackles and intercepted four passes for a Seahawks' defense that has crept into the discussion as one of the NFL's best young units.
PFF ranked Chancellor as the NFL's fourth-best safety in 2011, a year that included 33 stops (second among safeties) and a 64.0 passer rating allowed. Chancellor's ability to play the run and pass so effectively gives him a chance—no pun intended—to be the game's next great safety.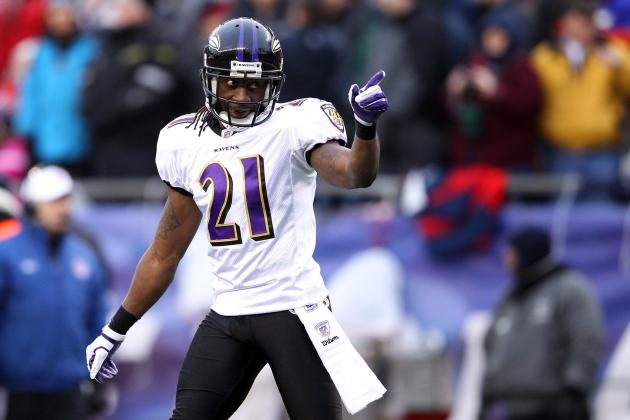 Elsa/Getty Images

The Baltimore Ravens defense is one filled to the brim with stars: Ray Lewis, Terrell Suggs, Ed Reed, Haloti Ngata.
Lardarius Webb is another name you may be able to add to that elite list sooner rather than later.
The fourth-year cornerback, who had played in 29 career games in two years but made just four starts, established himself as the Ravens' rock at cornerback in 2011.
Webb intercepted five passes while allowing zero touchdowns and a 55.6 passer rating against him. According to PFF, Webb ranked as the fourth-best cornerback last season—behind just Darrelle Revis, Brent Grimes (another player I considered for this list) and Cortland Finnegan.
The Ravens gave Webb—a restricted free agent this offseason—six years and $52.7 million (with a $10 million signing bonus) to stay in Baltimore this summer.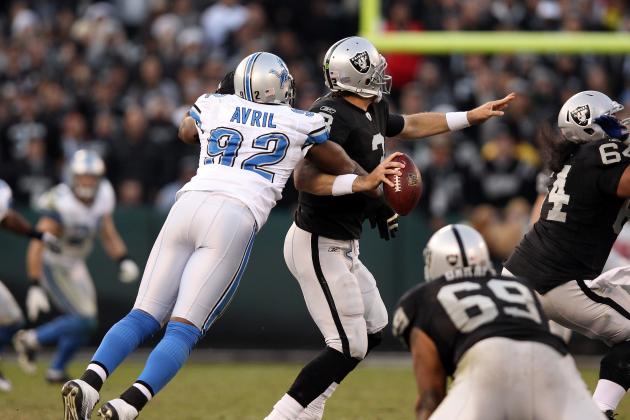 Ezra Shaw/Getty Images

Is there a more productive yet unknown defensive end in the NFL than the Detroit Lions' Cliff Avril?
Despite 19.5 sacks over the last two seasons—including 11 in 2011—Avril remains mostly unknown for those outside of Detroit and the NFC North.
That could change in a big hurry, especially considering the kind of money Avril could earn with another big season in 2012.
The Lions franchise-tagged Avril early this offseason, but another 10-plus-sack season could push his price tag out of Detroit's range. On the open market, a productive, young (Avril is just 26 years old) is worth his weight in gold.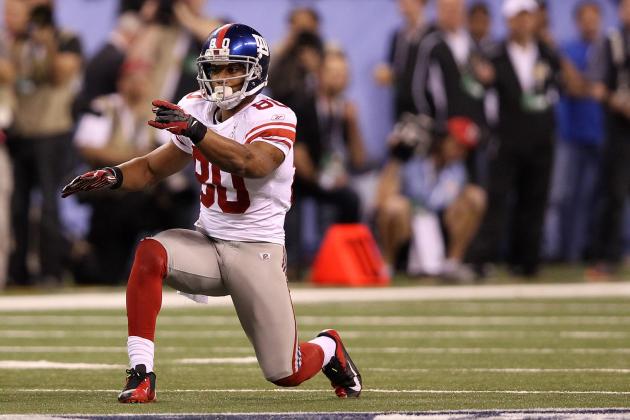 Ezra Shaw/Getty Images

I put Nelson and Cruz together for a couple obvious reasons.
Both had monster 2011 seasons (Nelson: 68 catches, 1,263 yards, 17 touchdowns; Cruz: 82 catches, 1,536 yards, nine touchdowns), play in effective passing offenses with elite quarterbacks and enjoy the comfort of a bevy of receiving options around them.
Do those factors make either (or both) elite leading into 2011? I would say no. We've seen too many receivers explode one year and disappear the next to make one statistic-laden season result in "elite" status.
Another season from Cruz and Nelson like what they accomplished last season would do the trick, however.
Cruz would be accomplishing a repeat in 2012 without Mario Manningham, a player that helped open up space for the second-year receiver. And another big season from Nelson would show he's not a product of Aaron Rodgers and the Packers' multitude of receivers and tight ends.