WWE No Way Out 2012 Review: Grading Marquee Event Based on Key Elements
June 19, 2012

Gallo Images/Getty Images
No Way Out featured a little bit of everything on Sunday night.
The WWE received a nice boost with the return of Vince McMahon, and with a couple bigger pay-per-views on the horizon, it seemed like they were trying to do everything possible to maintain that momentum.
Let's take a look at the most important parts of every major event and grade No Way Out based on how well it did in each of the categories. Since the show didn't have sky-high expectations, it actually did pretty well overall.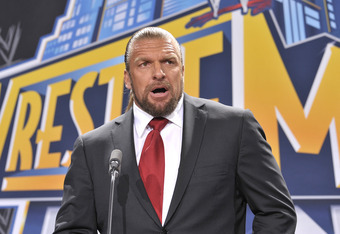 Michael N. Todaro/Getty Images
Star Power
Most of the elite superstars made an appearance. CM Punk and Daniel Bryan were impressive once again in the WWE Championship match. John Cena was in the main event, illustrating that he's still the top guy despite not holding a belt.
Even Triple H came out to talk about Brock Lesnar. When you count popular mid-card stars like Christian, Sin Cara and Santino, pretty much everybody who has been playing a prominent role in a feud found a way onto the card.
On the flip side, losing Alberto Del Rio to injury only to watch him compete the very next night was a head-scratcher. Also, it would have been nice if either Lesnar or Paul Heyman would have appeared on the show during the Triple H segment to provide that extra pop.
Grade: 8 out of 10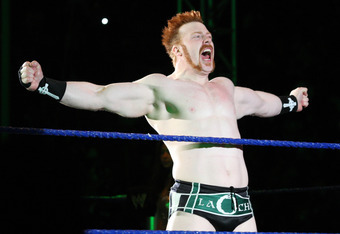 Gallo Images/Getty Images
Entertainment Value
No Way Out had a nice variety of matches, and the involved Izod Center crowd definitely helped improve the atmosphere. Starting the show with a top-notch match between Sheamus and Dolph Ziggler helped set the tone for the entire night.
Even something like Santino's Tuxedo match against Ricardo Rodriguez was pretty entertaining and served its purpose of adding a bit of comedy to the show. The tag team division also received a nice little boost with a fatal four-way battle to become No. 1 contender.
Most importantly, it was a good night for fans who love wrestling. Along with Sheamus and Ziggler, the Intercontinental and WWE Championship matches both featured high-quality action. That's something which has become increasingly rare and really helped No Way Out.
Grade: 9 out of 10
Storyline Advancement
This was the biggest problem area for the show. Having Cena beat Big Show after spending an entire month building the "World's Largest Athlete" into an unstoppable force makes it seem like the decision to remove Laurinaitis came late in the process.
There were also no title changes. That's an especially tough blow for Cody Rhodes and Beth Phoenix, both of whom lost their second straight PPV title matches leaving them without a general direction moving forward.
Some positive moments included the continued rise of superstars like Brodus Clay, Ryback and the Prime Time Players. Only time will tell if they can capitalize on their victories, but at least they kept some storylines progressing.
Grade: 6 out of 10
Overall Grade
8 out of 10