Euro 2012 Quarterfinals: 4 Squads That Seem Destined to Make the Semis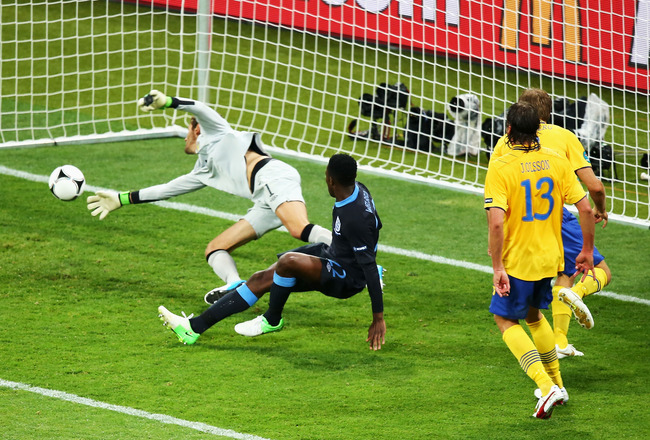 Martin Rose/Getty Images
UEFA Euro 2012 will wrap up group play this afternoon with Group D action. From this point on, every game is a must-win, and draws are a thing of the past.
While Group B saw the inevitable exodus of an international powerhouse—the Netherlands, as it were—we have otherwise seen things stay relatively true to form: two weak teams from Group A, two strong ones from Group B, Spain and Italy from Group C.
With so many strong teams left in the field, and two more poised to join them, we can start to look ahead to some encapsulating quarterfinal matchups, and which teams are in the best position to advance past them.
Here are the squads who seem destined to make the semis.
Germany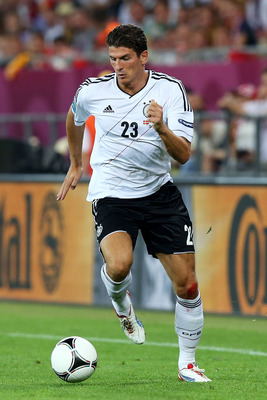 Martin Rose/Getty Images
The Germans blitzkreiged their way through the supposed "Group of Death," racking up nine points, never trailing a game, and ceding only one, ultimately irrelevant, goal.
And now, after looking unbeatable against three of the world's top 10 sides, they'll be rewarded with a quarterfinal matchup against an overmatched, undermanned Greece squad.
The Greeks snuck through Group A—the talent-antithesis of Group B—via a 1-0 upset victory over Russia. And while Russia was their prospective group favorite, the Germans present a completely different challenge.
Germany is organized, strong, tactical, precise, fast and ruthless. The only weakness this team has shown in recent years is an inability to beat Spain.
If they don't make the semis, it will be the biggest upset of the summer.
Portugal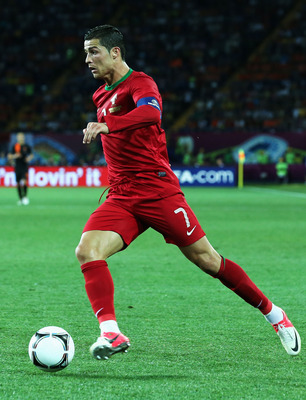 Ian Walton/Getty Images
Portugal ousted defending world runner-up Netherlands in a slight group play upset. The Portuguese looked dangerous on the attack, coming up with chance after chance in their second two fixtures.
The only thing that has stood in their way thus far has been some questionable finishing in the final third. But the Portuguese—particularly captain Cristiano Ronaldo—seemed to work out the kinks against the Dutch. The Real Madrid superstar netted his first two goals of the tournament, and came dangerously close on a few of his countless other chances as well.
In the quarters, the will also be the beneficiary of a matchup with Group A, taking on the group-winning Czechs. That's the same Czech side who lost 1-4 against Russia in their opening fixture, looking hapless in their defense of the counter-attack.
If they couldn't handle the Russian wings flying down the sidelines, it's hard to imagine them handling Ronaldo and Nani.
Spain
Jasper Juinen/Getty Images
Spain lived dangerously in the third fixture of Group C play, teetering on the edge of early elimination before eventually putting away a very good Croatian side. They were one good Croatian strike from being on the outside looking in, and were bailed out by a couple brilliant Iker Casillas rejections.
But the Spanish played their normal style; they dominated possession and plodded out a victory. And this team is still the champions until their dethroned.
They'll get the Group D runner-up in the quarters, which should provide a much stiffer test than Germany and Portugal will face. Both England and France (whomever ends up in second) are teams that can match the defending world champs body for body.
But neither of those teams has the requisite discipline, nor the requisite patience, needed to withstand the Spanish onslaught.
They would both be well-advised to win Group D.
France/England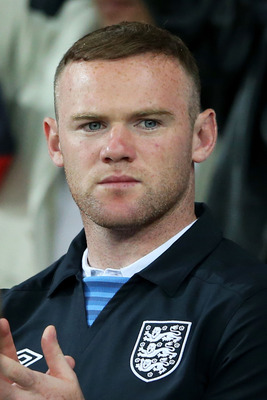 Scott Heavey/Getty Images
This is whichever team comes out victorious when the dust settles in Group D today. Instead of having to face Spain, the Group D winner will get the previous defending World Cup Champion, Italy. And while that isn't an enviable task tantamount to drawing Greece or Czech, it's a game that both of these sides are capable of winning.
France and England have both shown major improvements in form this tournament, especially considering their massive disappointments in South Africa. They drew against one another, but both came up with impressive wins in their second fixture, which has allowed them both to hold their fate in their own hands.
England gets a major boost with the return of suspended star Wayne Rooney against Ukraine, as well. If they can beat their hosts by a significant margin (one or two more than France beats Sweden by), they will be the one who advance.
Whichever team advances should matchup well with the Italians. Italy has looked fairly strong thus far, but the English and French would have superior talent and momentum (after winning their group) should they meet in the quarters.
Keep Reading