MLB Trade Deadline: 3 Biggest Trade Chips NL West Has to Offer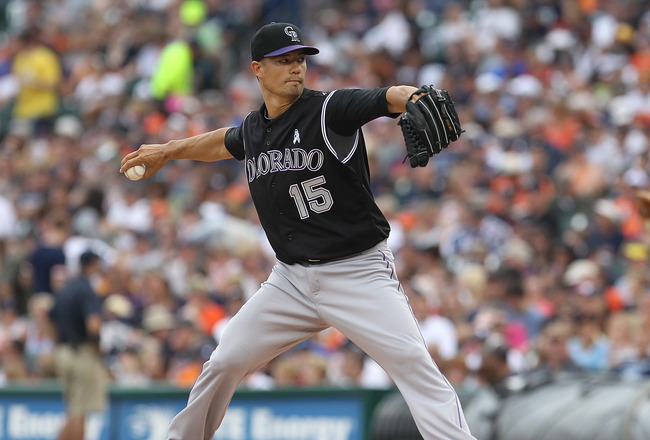 Dave Reginek/Getty Images
With the MLB trade deadline quickly approaching on July 31st, the NL West has got a few big trade chips to offer up, especially when it comes to the pitchers. Players that may seem to have struggled so far throughout the season might get a jump start once on a different team.
And there are three players who still have a lot to offer—a possible glimmer of hope before they fall apart on a team that cannot adequately use their skills.
Yes, these pitchers have a lot of games left before the end of the season creeps up on them, which could leave them with an unimpressive run on the mound and a uniform covered in dust.
So which players can the NL West trade up to the MLB?
Colorado Rockies: Jeremy Guthrie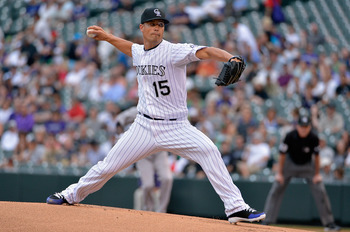 Doug Pensinger/Getty Images
Jeremy Guthrie is the starting pitcher for the Colorado Rockies. But with a 7.02 ERA and a record of three wins and six losses, he's come up a little short for the Rockies.
Guthrie saw much better play from himself in his previous years of experience with the Baltimore Orioles. And with just eight years of experience, he still has some life left in him.
He's not a trade chip to jump at, but he's still a big trade chip to consider. Guthrie could do a lot for a team looking for stronger pitching depth.
Arizona Diamondbacks: Joe Saunders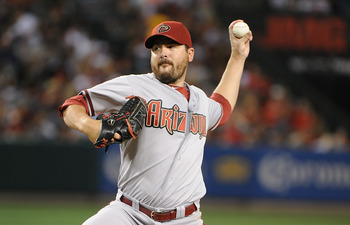 Lisa Blumenfeld/Getty Images
The left handed pitcher is third in the rotation for the Diamondbacks and is producing better numbers than Daniel Hudson and Ian Kennedy, but lower numbers than both Wade MIley and Trevor Cahill.
His in-between status makes him an appealing trade chip for the NL West to put up on the charts. Saunders has a fairly solid 3.44 ERA and 4-5 record. Saunders could perform much more effectively on a team that needs a growing pitcher.
With seven years of experience into this season, he has time and room to mold and perform to a new team that needs his arm. Saunders has improved consistently over the past six years and that is something that makes him a player to consider in the upcoming trade.
San Francisco Giants: Tim Lincecum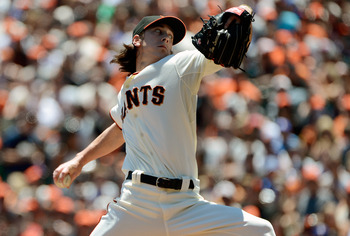 Thearon W. Henderson/Getty Images
This last one was difficult to consider and I finally decided to list one of the biggest trading chips of the NL West. If only because, Tim Lincecum was such a major factor in the San Francisco Giants' World Series Championship in 2010.
But the Giants have not seen as much from Lincecum so far this season. The starting pitcher holds a 6.19 ERA and a record of 2-8.
It's still early on, but as the season progresses, it's likely that the Giants could see an underwhelming performance from Lincecum. But Lincecum has proven himself as a very capable pitchers. And he has a lot of pull as a trade chip in the NL West to other teams in the league.
As of now, he is falling behind the other Giants pitchers but on another team, Lincecum could pull out of his slump and perform according to the numbers that he knows he is capable of.
Keep Reading