NBA Draft 2012: How Anthony Davis Stacks Up with Previous 5 Top Picks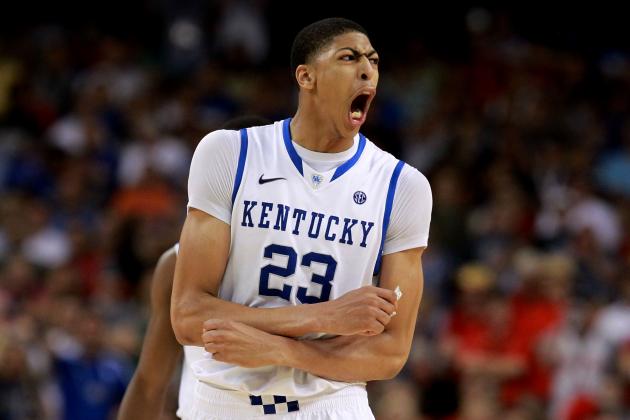 Ronald Martinez/Getty Images

Anthony Davis is getting the hype a prospect who's presumed to be the No. 1 pick in the draft often receives. Writing for ESPN the Magazine, Bethlehem Shoals said, "Davis is about to transform a franchise and quite possibly the way defenses in the NBA structure themselves."
Steve Kerr told the New York Times (via NOLA.com) that Davis most closely compares to Kevin Garnett.
Davis will not only face comparisons to the game's greats, but also to previous No. 1 picks. Players like LeBron James and Dwight Howard upheld the mantle well. Meanwhile, top picks like Greg Oden and Sam Bowie didn't stand up to the status.
The New Orleans Hornets, which hold the No. 1 pick, would surely be counting on him being closer to being Howard than Oden.
Following is a look at how Davis stacks up against the last five No. 1 picks.
Begin Slideshow

»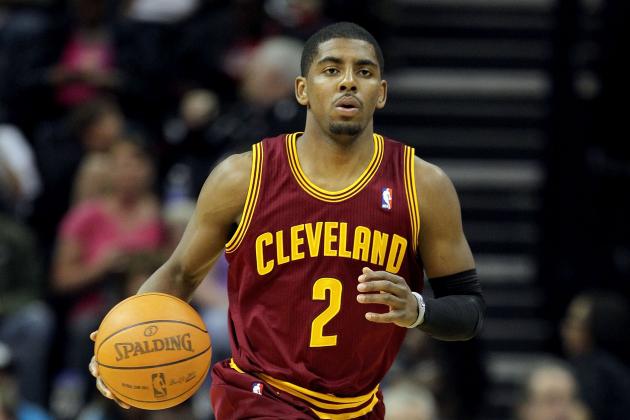 Andy Lyons/Getty Images

The 2011 draft didn't have many sure-fire picks, but Kyrie Irving looked very promising coming out of Duke last year. Kyrie Irving looked to be one of them, and he remains one who can become a solid player for the future.
Irving has shown great potential to become an All-Star. He does many of the right things while running an offense. He makes good decisions. Also, he scores well. He averaged 18.5 points per game while shooting 46.9 percent from the field and 39.9 percent from three-point range.
Anthony Davis might not have as high of a projection as Irving. Davis has good range to take passes and knock down shots or dunk. However, he doesn't have the offensive versatility that Irving has. Irving can hit shots from various places on the floor.
Davis doesn't have that wide of a shooting repertoire.
Davis' immense shot-blocking and rebounding skills give him a defensive edge on Irving. The Cleveland Cavaliers point guard had a defensive rating of 110 points per 100 possessions.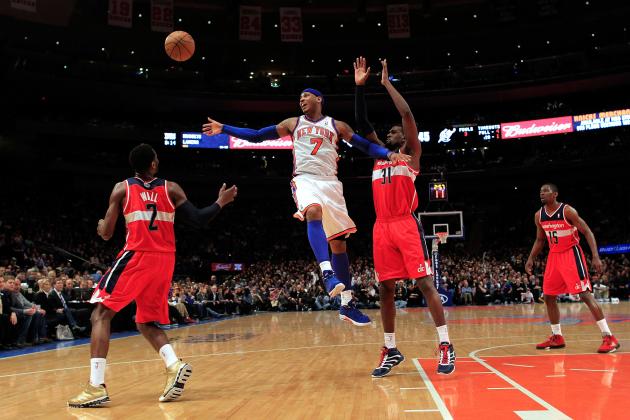 Chris Trotman/Getty Images

Anthony Davis would face an easier comparison with John Wall than he would with Kyrie Irving.
Neither point guard has found wild success yet, but Irving has shown a better ability to run an offense. Wall often looks like he's in a hurry to get the offense going. Wall also makes a ton of mistakes by pushing too hard. He averaged 3.9 turnovers per game and turned it over in 19.2 percent of possessions this season.
While Wall lacks the rhythm necessary to make things happen. Davis has good awareness and a good feel for the game. He knows how to fit into a role in an offense and be disciplined. Davis doesn't foul much and doesn't lose control of the ball.
Davis should be able to avoid the mistakes Wall has made in his first two years due to his solid basketball IQ.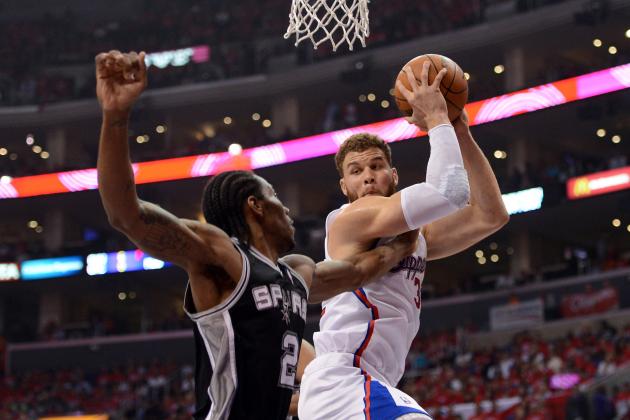 Harry How/Getty Images

Blake Griffin and Anthony Davis are fairly similar players. Both rely heavily on their ability to dunk the ball. Also, they're both strong rebounders. Griffin pulled down 12.2 rebounds per game in 2010-11 and 10.5 per game this season.
Davis averaged 10.4 per game in 2011-12.
Davis is an amazing shot-blocker, while Griffin doesn't stand out in that department. Davis averaged 4.7 blocks per game in 2011-12. Griffin averaged just 0.7 per game this season.
Griffin has a better post game than Davis because he's stronger than Davis and uses better positioning.
Davis doesn't appear to be quite as good as Griffin at this point, since Griffin's advantage in the post and overall offensive ability are better than those of the former Kentucky big man.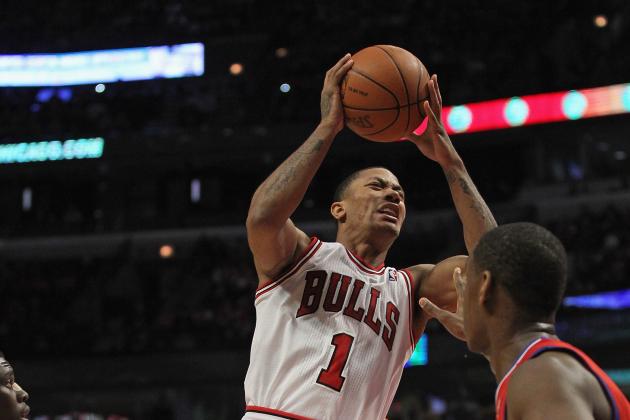 Jonathan Daniel/Getty Images

When comparing Anthony Davis to Derrick Rose, the first question that comes to mind is whether Davis can be an MVP. One cannot simply take Bethlehem Shoals' statement that said Davis would transform a franchise as gospel.
Rather, in comparing him to someone like Rose, who actually did transform a franchise, one must look at whether he has similar qualities that would allow him to do that. Indeed, Davis is the kind of hard worker who would want to push himself to help his team become better.
Whether Davis will have as big of an impact on both ends of the floor as Rose has had on the Bulls is hard to tell. One can be fairly certain that Davis will be a big difference maker on defense with his rebounding, shot-blocking and overall defensive ability.
He can also make a big difference on the offense end with his offensive rebounding ability. He has great timing and length that allows him to control the offensive boards.
But he's not nearly as dynamic a scorer as Rose is. When the Chicago Bulls drafted Rose, he was immediately the inside-outside threat they had lacked. Davis can't make a difference in all of the areas in which the Hornets lack offensively. He sure isn't a three-point threat. At that, he doesn't stretch it out on the perimeter.
His main thing as far as scoring goes is dunking, and that doesn't change the game as much as the many things that Rose did in his first few years.
Thus, Davis would have to work extremely hard to become the difference maker Rose is.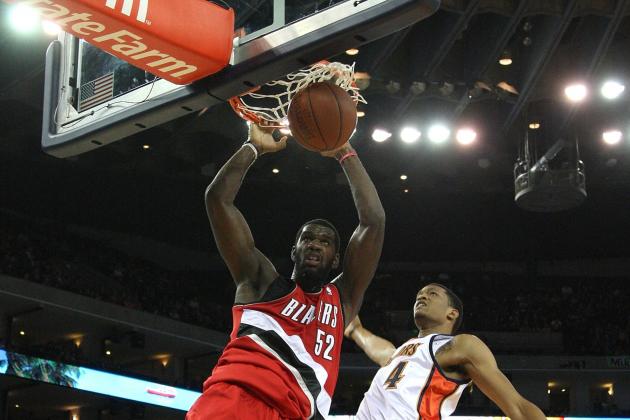 Jed Jacobsohn/Getty Images

Stacking up against Greg Oden isn't as difficult as it is to look good next to the other recent top draft picks. Oden's career never picked up steam since he missed so much time due to injury. Oden missed the 2007-08 season after having microfracture knee surgery.
Then, he had a nice 2008-09 season, playing 61 games and averaging seven rebounds and 1.1 blocks per game in 21.5 minutes per game.
His 2009-10 season was derailed after 21 games due to injury.
With continued health problems, Oden hasn't seen any time on the court since then and doesn't seem likely to return.
Davis should be able to have a more fruitful career than Oden. Lasting more than 82 games in a career isn't too hard. Also, Davis hasn't shown a significant injury history or a frame that could allow him to take a beating.
Davis' body is thicker than Oden's lanky seven-foot frame.
Thus, Davis shouldn't feel burdened to have a bigger career than Oden.