US Olympic Swimming Trials 2012: Missy Franklin Could Win 8 Golds in London
June 19, 2012

Clive Rose/Getty Images
Eight. That is the magic number that immortalized Michael Phelps four years ago in Beijing, and it's the magic number that is now being closely linked with Missy Franklin.
If you haven't heard of Franklin before, you're about to. That's because she's being called the "future of American swimming" by the Denver Post.
Next week the 17-year-old Colorado native is scheduled to compete in five events at the U.S. Olympic Swimming Trials in Omaha. Currently she's set to swim in the 50, 100 and 200 meter freestyle races and the 100 and 200 meter backstroke.
It's important to note, however, that she may not compete in all five events, as her coach, Todd Schmitz, has stated. Depending on who races against her, Franklin might compete in just four events. Also of importance is her decision to skip out on the 200 meter individual medley, an event that she thrives in.
So, of those five races the general consensus seems to be that her best chances will come in all but the 50 meter freestyle. Her accomplishments in those other four?
She already holds the world record for the 200 meter backstroke with a time of 2:05.10, on a short course in the FINA World Cup last year.
In the same World Cup she led off the 200 meter freestyle relay with a time of 1:55.08, which would have won her gold in the individual 200.
She's ranked first heading into the trials in the 100 and 200 free and the 200 back.
Her relay squads took gold in the 4x200 meter free and silver in the 4x100 free.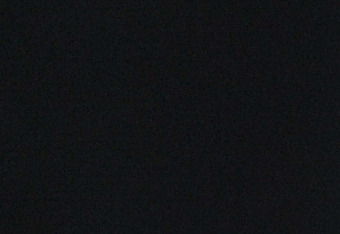 Noel Vasquez/Getty Images
At last year's U.S. Nationals she won the 100 meter backstroke.
As for the 50 meter freestyle, she finished 39th in her first Olympic Trials back in 2008, when she was just 13.
And if that doesn't impress you, she qualified for nine of the 13 races in the trials.
If Franklin does qualify for all five she'll likely be a lock for all three relay teams as well—the 4x100 meter freestyle, 4x200 meter freestyle and 4x100 meter medley. Even if she doesn't qualify for the 50 back I would be surprised if her name wasn't part of all three quartets.
With her potential races in mind, and her times, how likely is it she can win a medal in each? How likely is it she can match Phelps?
Okay, that last part should be straightened out first. Phelps was perfect in eight races at the age of 23, much more in his prime than Franklin. He also prepared for quite a long time. Franklin, by all accounts, is more excited about the thrill of being in the Olympics and is looking to do her best.
Not that she doesn't want to win every event, but she's not gunning for it the way Phelps did in Beijing.
So eight gold medals (or seven) is darn near impossible for the 17-year-old. I could see this being far more likely in four years in Rio if she stays healthy.
To go perfect on the medal count, however, is much more likely.
The first thing going for the up-and-coming Franklin is her size. She's 6'1", with a wing span of 6'4". She's just three inches shorter than Phelps, and wears size 13 flippers, I mean shoes.
Her size gives her a huge advantage over many other female swimmers as she's able to pull through more water in one stroke than many of her competitors.
Looking at the schedule, Franklin is facing an average of two or three races a day between July 28 and August 4. If she doesn't qualify for the 50 back she'll only have three races in the last two days, and that's assuming she makes it to the finals in every event.
This isn't out of the ordinary for swimmers. Franklin will be racing for seven straight days at the trials if she competes in all five events.
Considering her ranking heading into the trials, and her recent finishes in the individual and relay events, it's easy to see how she could walk away with eight medals around her neck.
If she doesn't get overwhelmed by the Olympic stage (possible for a high school junior) or the tough schedule (doubtful) she could very well become the breakout star of the London Games for Team USA.
The hardest part may be getting through airport security with her new bling.