WWE Raw SuperShow Results: Live Blog of No Way Out Fallout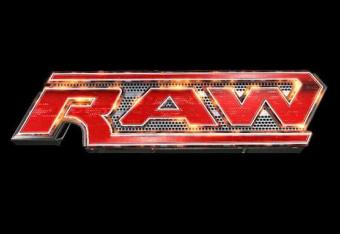 Hey Bleachers. This is the live blog for the June 18 edition of the WWE Raw SuperShow, where we cover all the action as it happens, and host community discussion in the comment section.
With No Way Out behind us, tonight's Raw features the fallout from the pay-per-view and it's going to be a bumpy ride.
John Laurinaitis was fired by Vince McMahon last night after John Cena defeated the Big Show in a steel cage match, and now we're left wondering who will run Raw tonight.
Triple H called out Brock Lesnar for a match at SummerSlam, and Brock's camp is going to reply tonight. Will there be a Paul Heyman sighting?
Tune in with us tonight, and sound off in the comment section with your thoughts as the show goes live!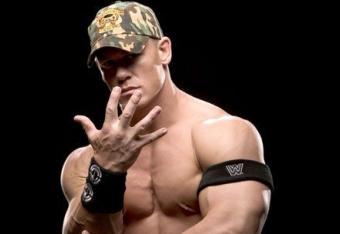 John Laurinaitis cuts a "I hate everyone" promo. After a commercial, Teddy Long is at the commentary table ripping up his name tag.
Big Show cuts a promo and says that he's off to bigger and better things. He's leaving David Otunga and John Laurinaitis high and dry.
John Cena vs. David Otunga & John Laurinaitis:
After Otunga wears Cena down a little, Laurinaitis calls for the tag. Laurinaitis comes in, and rips off the neck brace and sling. He stomps Cena, and goes for a pin, but Cena kicks out. Laurinaitis tries to bring Otunga back in, but Otunga leaves him now too!
Cena hits Laurinaitis with three Attitude Adjustments, then makes him tap with the STF.
John Cena def. David Otunga & John Laurinaitis via Submission.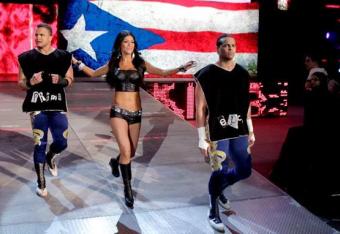 Primetime Players vs. Epico & Primo:
Epico and Primo are looking strong against Darren Young and Titus O'neil, but when Darren ate a Backstabber, O'neil pulled him out of the ring, and AW drags them both up the ramp, getting them counted out.
It was easy to get a tag team feud going, hope WWE keeps it up.
Epico & Primo def. Primetime Players via Count-out
Main event coming up.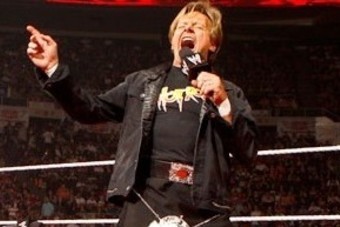 Cyndi Lauper comes out with Wendi Richter after being introduced by Layla. They hobble about and quite horribly find their way into a decent position to stand in for the cameras.
Heath Slater comes out to spoil the fun (or save the show?) and he says he's the one man band, and going to debut his single. He starts to sing, and it's horrible. Roddy Piper comes out, so much for Slater's big chance...
Piper comes into the ring, greeting the ladies, even getting a smooch on the lips from Layla. Boy this segment is dragging, but Hot Rod is getting a good reaction.
He gifts a framed golden record to Cyndi, Slater tries to interrupt again, and Cyndi breaks it over his head.
If only it all happened as fast as it was to summarize it.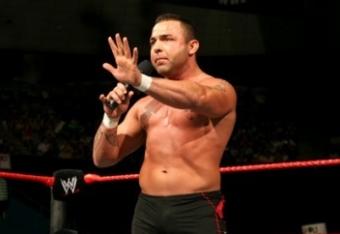 Santino vs. Alberto Del Rio:
Squash match for Del Rio, he locks in the cross armbreaker and that's a wrap. Ricardo Rodriguez is thrilled with the result. Ricardo even attacks Santino after the match.
Alberto Del Rio def. Santino via Submission
Cyndi Lauper is coming up. Oh boy.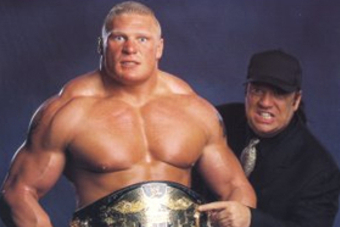 Teasing Brock Lesnar's response before the commercial break, we return to a classic Raw clip, and then Brock Lesnar's music hits.
Out comes Paul Heyman, cutting a promo on Triple H. The answer from Brock Lesnar is a resounding no, in regards to the lawsuits, and facing Triple H at SummerSlam. Heyman is on his way out of the ring when Triple H's music hits. Here comes The Game.
Triple H says that this isn't the 90's, and they're not in some bingo hall, and this he isn't one of Paul Heyman's cronies. He knows that Paul Heyman is a habitual liar, and wants Brock Lesnar to give him his answer himself.
Triple H says he can appease Lesnar's ego, and make him the star of SummerSlam. Heyman laughs, and says Lesnar has no ego. Joke of the night right there.
Heyman is cutting a golden promo now, saying that Triple H won't get under Lesnar's skin by claiming he's scared. Heyman piles it on, and appears to be wrapping it up, but then says something about Stephanie.
Triple H snatches him up by the collar, and Heyman tries to draw him into hitting him, but Triple H controls himself. Heyman says he's smarter than Triple H and has his number, and can see everything he's going to throw at him.
With that, Triple H decks Heyman. He asks if Heyman saw that coming, and says he'll see Lesnar at SummerSlam, unless he's scared the same thing will happen to him.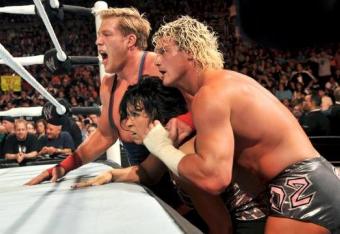 Dolph Ziggler is arguing with Jack Swagger backstage, saying Swagger is riding his coattails. Vickie Guerrero breaks them up, and says that Mick Foley has set up a match that will determine who is worthy of her admiration and affection.
Promo with John Laurinaitis, Otunga, and Big Show. Laurinaitis wants to get the pin after Big Show knocks out Cena. Big Show is angry. Compelling television? Not quite.
Dolph Ziggler vs. Jack Swagger:
The climax of the match involves a submission struggle as Swagger has Ziggler in an ankle lock. Ziggler is close to submitting, but slings Swagger into the corner, and follows up with the Zig Zag for the win.
After the match, Vickie joined Dolph in the ring, and gave him a kiss right on the lips.
Dolph Ziggler def. Jack Swagger via Pinfall.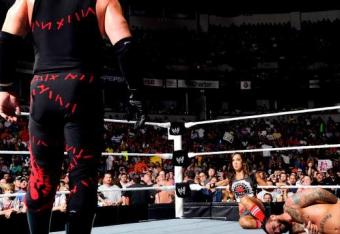 CM Punk & Sheamus vs. Kane & Daniel Bryan:
Huge match to start on Raw, Kane and Daniel Bryan look real strong throughout most of the match.
Hot tag made from Sheamus to Punk, and Punk is on fire, but caught by Daniel Bryan on the top rope. Bryan hits a superplex. What happened next was a bit of a surprise.
AJ came prancing out to the ring in Kane attire, even a mask. Kane is mesmerized, and follows her up the entrance ramp. Bryan is screaming for Kane to come back. Punk makes the tag, and hits the Go to Sleep on Bryan, and Sheamus puts him out with the Brogue Kick. Sheamus gets the pin.
CM Punk & Sheamus def. Kane & Daniel Bryan via Pinfall.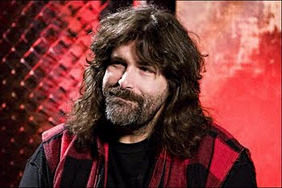 Cyndi Lauper is going to show up tonight. How exciting! Wait, what?
Mick Foley comes out in a suit, and says he was going to be here to promote the 1000th episode of Raw, but got a call from the WWE Board of Directors, and while they seek a new General Manager for Raw and SmackDown, they're reaching out to past GM's to host the show in the meantime.
Foley will GM of Raw and SmackDown this week, and he makes a tag team match with CM Punk and Sheamus facing Kane and Daniel Bryan.
Now, Foley lets John Laurinaitis come out to make his farewell address.
Laurinaitis enters the ring, he's got his crutch, his arm is in a sling and he has a neck brace. He's got major heat tonight. Laurinaitis tells the fans to calm down, they won't, and he snaps, calling them rude.
Laurinaitis will make his speech "later" and he made the main event for tonight's Raw before he lost his job. John Cena will be in a handicap against Big Show, David Otunga and Big Johnny himself.
With that, the People Power Pioneer attempted to leave as Sheamus and CM Punk made their entrances.
Tag team action coming up next.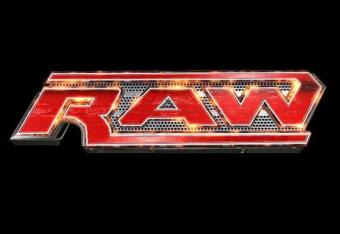 The WWE Raw SuperShow is live! Coverage of the opening segment is coming up next.
This article is
What is the duplicate article?
Why is this article offensive?
Where is this article plagiarized from?
Why is this article poorly edited?