Roger Clemens Verdict: Not Guilty of Being Worth Our Time
June 19, 2012

Chip Somodevilla/Getty Images
Well, that was pretty much the biggest waste of time and money. 
ESPN reported on Monday afternoon Roger Clemens was acquitted on all charges of obstructing justice when he denied using performance-enhancing drugs. 
The Steroid Era comes to a close with the latest superstar to be accused of performance-enhancing villainy to be found not guilty of perjury. 
Not that anyone really cares. 
If we learned anything from the trial that put the legendary pitcher on task for lying about using PEDs during his illustrious career, it's that we would all rather forget about an era of meatheads and alleged liars.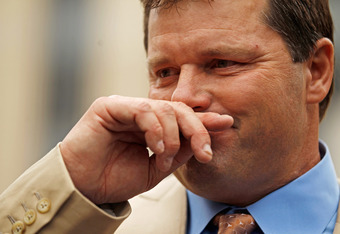 Chip Somodevilla/Getty Images
It's best we move on, and now Clemens can meander into obscurity with the likes of Mark McGwire, Rafael Palmeiro and Barry Bonds. 
Here are some of the many reactions that flooded Twitter following the not guilty decision. 
Stuart Scott is just glad this whole ordeal is over with.
What of Roger Clemens decision? Not much. 2 much $ spent on tryin 2 prove what?!?! It was the steroid era..believe wht u want & move on!

— Stuart Scott (@StuartScott) June 18, 2012
Comedian Joe Rogan chose to weigh in on how ridiculous the amount of resources that were wasted in this trial.
Roger Clemens found not guilty. 2012 financial meltdown, 2 wars and they're going after people for cheating at throwing a ball.
— Joe Rogan (@joerogan) June 18, 2012
Of course, the debate all comes down to this next tweet from ESPN's SportsCenter.
Roger Clemens will be eligible for the Baseball Hall of Fame in 2013, along with these players --> yfrog.com/16urlxp

— SportsCenter (@SportsCenter) June 18, 2012
There are many who will be unaffected in their belief that Clemens used performance-enhancing drugs. For them, their justice will come in an anonymity that may very well follow Clemens and other players accused of skirting the system. 
Many legends of the '90s and twenty-first century are becoming Hall of Fame eligible. We will know shortly where they fit in the annals of baseball history.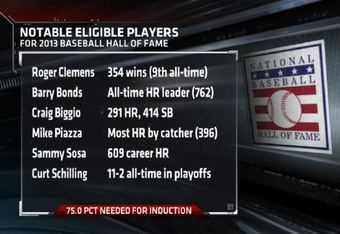 However, we can justly say that most think Clemens and players of his ilk are not worth much of our time. 
Baseball is a game that is just as entertaining in exploring its past as it is in watching its present unfold. The Steroid Era has turned that notion upside down. 
We would all rather just forget the whole thing ever went down.
Roger Clemens: you are not guilty and free to enjoy your legacy which may have already been irreparably damaged. 
The Steroid Era continues to evolve into the Best to Forget Era. 
Follow me on Twitter and we can fight about it.