NBA Draft: Ranking the Decade's Best and Worst No. 1 Draftees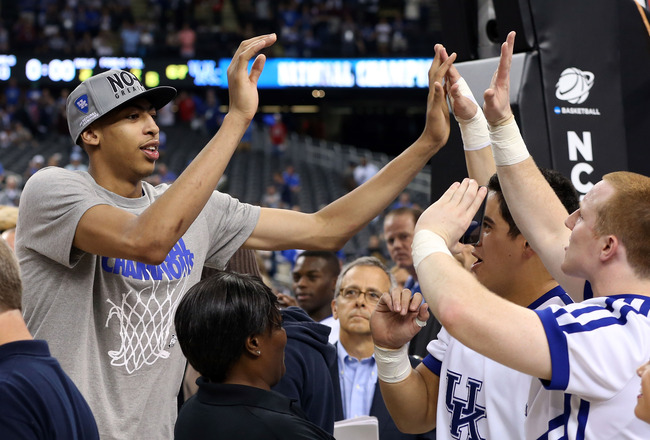 Jeff Gross/Getty Images
Anthony Davis will be going first overall to the New Orleans Hornets in the draft this year. If he doesn't, it will be a surprise the likes of which are seldom seen in the NBA (and a massive break for the much-maligned Charlotte Bobcats).
But there's no point in thinking about it; he's going to be the first pick overall.
I decided to take a look at the decade's past No. 1 draft picks, and see what kind of success each of them has experienced over the years.
Top picks are supposed to be franchise changing players, and many of them are. Unfortunately for the players (and franchises) at the lower part of this article, the picks did nothing to change the team, and have done little to impact the NBA at all.
Anthony Davis is projected as being one of the best NBA prospects since LeBron James. Hopefully he lives up to that hype and in a few years will be near the top of this list instead of with the busts at the bottom.
The method I used to rank these players is extremely unscientific. I looked at statistics, I took into account longevity, impact on franchise or franchises they've been with, and intangibles offered. The list is fairly accurate in my mind, but I'm sure some people will have a few bones to pick.
Also, it's not REALLY a decade. It's every pick since 2000, so 12 picks overall. Decade just sounds sexier and more definitive.
No. 12: Kwame Brown (2001)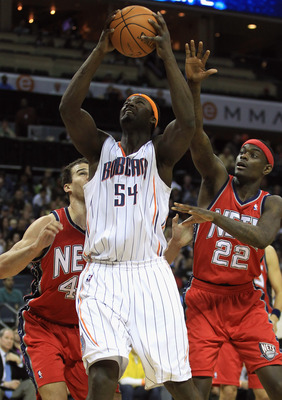 Streeter Lecka/Getty Images
Career Stats: 6.8 PPG, 5.6 RPG, 0.9 APG, 0.6 BPG, 0.5 SPG, 22.4 MPG
Well, no shocker here.
When Michael Jordan was head of talent evaluation (aka boss of the entire organization) with the Washington Wizards, he rallied for Kwame Brown to be selected with Washington's first overall pick.
Brown is a rare physical specimen, listed at 7'0, 270 pounds, Kwame was worth going high in the draft just for size alone. Surely, a 7-foot behemoth of a man can rebound and score some points in the paint?
Wrong.
Kwame struggled in his first year, and in every year after that. He has bounced around six different franchises, none of whom really need the services of a vastly underachieving big-man not worth the money being given to him.
The worst first overall pick in the past decade, and one of the worst draft busts in NBA history.
Notable Talents Drafted Later:
Tyson Chandler, Pau Gasol, Jason Richardson, Shane Battier, Joe Johnson, Zach Randolph, Tony Parker, Gerald Wallace
No. 11: Greg Oden (2007)
Jonathan Daniel/Getty Images
Career Stats: 9.4 PPG, 7.3 RPG, 0.6 APG, 1.4 BPG, 0.4 SPG, 22.1 MPG
Another big man falls big time on our list.
Greg Oden is not the same kind of bust as Kwame Brown is, though... or really, any bust. Greg Oden's talents and physical abilities are overwhelming. Unlike Brown, he uses his height and wingspan to his advantage in the paint, and unlike Brown, when given the minutes, Oden can score.
The problem for the Portland Trail Blazers is getting him the minutes.
Oden had some serious knee issues during his career in Portland, and never saw a whole lot of playing time. He is currently a free agent, and any 7'0 gifted free agent like Oden on the market is worth giving a shot.
He has the talent and the willingness to be a game-changing center; his knees just don't want to go with him.
Oden is perhaps the most tragic draft pick on this list. Talented and likable, but unwilling to play for reasons out of his control.
Notable Talents Drafted Later
Kevin Durant, Al Horford, Joakim Noah, Thaddeus Young, Carl Landry, Rodney Stuckey
No. 10: Andrew Bogut (2005)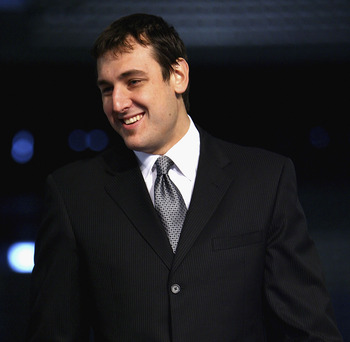 Robert Prezioso/Getty Images
Career Stats: 12.7 PPG, 9.3 RPG, 2.3 APG, 1.6 BPG, 0.7 SPG, 32.7 MPG
I swear it's not just a thing I have against big men in basketball.
Bogut has not been bad in Milwaukee, but similarly (though much less seriously) to Greg Oden, injuries have marred what could be a promising career for Bogut.
Moreover, he didn't do much to change Milwaukee into a competitive franchise. Though he's managed to put up impressive numbers over his career, and has all the potential in the world to be one of the best rebounders in the game and a double-double machine, Bogut just hasn't lived up to the potential, and most of that is because of injuries.
Bogut was recently traded to the Golden State Warriors in a package that sent Monta Ellis (drafted in the same year as Bogut as the 10th overall pick in the second round) to Milwaukee. Ellis is likely to make much more of an impact on the Bucks that Bogut did during his time there.
Notable Talent Drafted Later
Deron Williams, Chris Paul, Andrew Bynum, Danny Granger, David Lee, Monta Ellis, Brandon Bass
No. 9: Kenyon Martin (2000)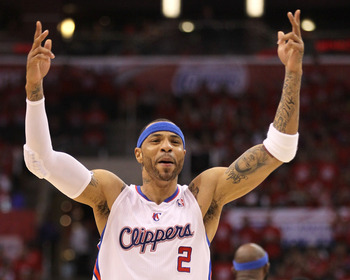 Stephen Dunn/Getty Images
Career Stats: 13.0 PPG, 7.1 RPG, 2.0 APG, 1.2 BPG, 1.2 SPG, 31.6 MPG
In all fairness to Kenyon, he probably was the best pick in the 2000 draft, which is arguably the worst draft in NBA history.
But in all fairness to everyone else, Kenyon isn't that great of a player. He's not a bad player (none of the guys in this slideshow, except maybe Kwame Brown, are "bad players"), he's just an average player who never made an identity in the league.
He never averaged more than 16.7 PPG in any season, and his impact on the teams he has been on has not been make-or-break. That isn't to say he hasn't been useful—he was a useful cog in Denver's Carmelo Anthony era—he just hasn't been totally needed.
He was not and is not a franchise player, nor will he ever be. He's a solid big man who can come off the bench and get you some rebounds and some pretty good defense in the paint. Not bad, but as far as No. 1 picks go, not what you want.
Notable Talent Drafted Later
I'll save you the time and say not much. Hedo Turkoglu and Jamal Crawford are the only real names that jump out at you. It really wasn't a good draft.
No. 8: Yao Ming (2002)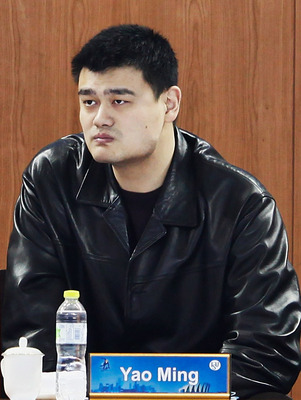 Lintao Zhang/Getty Images
Career Stats: 19 PPG, 9.2 RPG, 1.6 APG, 1.9 BPG, 0.4 SPG, 32.5 MPG
Yao Ming is the most physically ridiculous player on this list, measuring in at a jaw-dropping 7'6. His height was the reason he was so great, such a phenomenon, and ultimately, such a tragic disappointment.
Yao Ming was brilliant as a Houston Rocket. The Houston Rockets had been bad for a long time, and drafting the brilliantly tall Chinese man revitalized their franchise.
Though they never made it through the first round with Yao Ming playing a significant role, he made the Rockets cool again, he was an irreplaceable player, and he was a cultural phenomenon.
Yao unfortunately, just like Greg Oden, would have too many injuries to make his career in the NBA little more than a brief but exciting stint.
His injuries cost him many games over the course of his playing career; he only played three full, injury-free seasons (his first three), and ultimately forced him to retire after the 2010-2011 season.
He never took his team to the championships at the height of his playing career, though that was hardly his fault. He had few pieces to work with.
Notable Talent Drafted Later
Nene Hilario, Amare Stoudemire, Caron Butler, Carlos Boozer
No. 7: Andrea Bargnani (2006)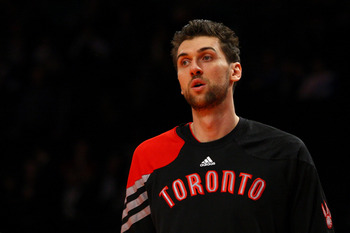 Chris Chambers/Getty Images
Career Stats: 15.4 PPG, 4.9 RPG, 1.3 APG, 0.9 BPG, 0.4 SPG, 30.5 MPG
Okay, look... I had a tough time putting Bargnani this low on the the list, so here's a disclaimer. The next three slides are all really close, and this is when we have started to get to top picks who are actually serious contributors.
Bargnani's career statistics aren't bad... not great, but not bad for sure, but the past two seasons, we've seen Bargnani really explode as far as offensive production. In 2010-11, he averaged 21.4 PPG, and last year he averaged 19.5 PPG, while shooting around .440 from the floor.
It should be noted that Bargnani is 7 feet tall, and should be playing center, but he plays forward and has a decent jump shot. His rebounding abilities are not quite what you'd expect from someone that tall, and he really should work on becoming more physical in the paint.
Bargnani is the leader of a pretty poor, but improving Toronto team, and the reason I have him this low is because he hasn't begun to make a serious impact until now. He has the potential to be a superstar, and may be a household name soon enough.
Notable Talent Drafted Later
LaMarcus Aldridge, Brandon Roy, Rudy Gay, Rajon Rondo, Paul Millsap
No. 6: John Wall (2010)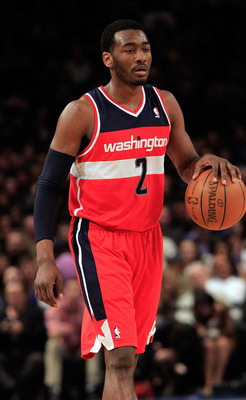 Chris Trotman/Getty Images
Career Stats: 16.3 PPG, 4.6 RPG, 8.2 APG, 0.7 BPG, 1.6 SPG, 37 MPG
I feel like this was kind of the pick that I might get flamed the most over... John Wall below Kyrie Irving.
My main reasoning is that John Wall has had two seasons under his belt, and his team is still an upper-draft lottery team. That's not necessarily Wall's fault, but it's a fact.
That being said, Wall is an outstanding player, and he is THE player you would want to build a franchise around. He is not an elite scorer in this league yet... he only has a .416 FG% in his career so far, so that needs to come up.
But the fact is, he has all the tools to keep improving, and he is a true point guard, capable of opening options for other players. In two seasons, he's averaged 8.2 APG, which is outstanding given the fact that he has very little talent around him to work with.
As soon as the Washington Wizards give something to help John Wall—who is, without a doubt, the best player on Washington's roster—he'll be able to open himself up more, take better shots, and possibly see that APG number rise even higher.
We could be looking at the next Chris Paul. It just takes time, and it's on the backs of the Wizards organization, not Wall's.
Notable Talent Drafted Later
DeMarcus Cousins, Greg Monroe, Jordan Crawford, Evan Turner
Note: It wasn't a particularly deep draft, and a lot of the players in this draft are still establishing themselves, but John Wall was the best overall choice.
No. 5: Kyrie Irving (2011)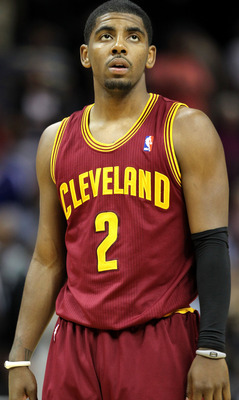 Andy Lyons/Getty Images
Career Stats (one season): 18.5 PPG, 3.7 RPG, 5.4 APG, 0.4 BPG, 1.1 SPG, 30.5 MPG
The next LeBron James?
Well, let's not get carried away. Irving has elite scoring capabilities and is a good leader on the floor at point guard, but he is not as well rounded as LeBron James.
Irving's first season in Cleveland essentially turned around one of the worst teams in the league to a team that may be a playoff contender again within another year or two.
He scored a ton of points, he dished the ball fairly effectively, and he played solid defense, though that could be considered one of his weaknesses. Irving had a very good .469 FG% from the floor this year, and a .399 3P% from behind the arch, numbers that scream all-star.
Kyrie is the player the Cavs are going to build around, and with the right pick in the draft (talks about drafting up to get Charlotte's No. 2 pick for Michael Kidd-Gilchrist have been floating around) to help Kyrie continue to open himself up, and to let him pass the ball to capable scorers.
I'm always wary of shoot-first point guards, and I would love to see his assist numbers go up.
All in all, the Cleveland Cavaliers made a great choice in picking Irving, who was the runaway Rookie of the Year winner.
Notable Talent Drafted Later
Derrick Williams, Brandon Knight, Kemba Walker, Klay Thompson, Iman Shumpert, Isaiah Thomas
Another Note: All draftees from this draft had no practice time before the season due to the lockout, and had to play under a shortened and more tiring schedule. There should be interesting progress with many rookies next season after a full season of workouts and basketball.
No. 4: Blake Griffin (2009)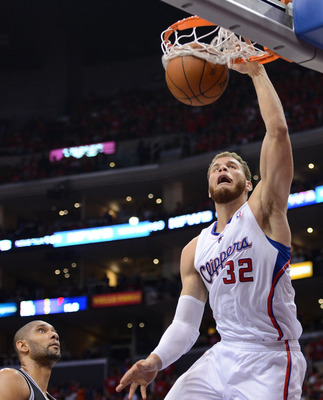 Harry How/Getty Images
Career Stats: 21.7 PPG, 11.5 RPG, 3.5 APG, 0.6 BPG, 0.8 SPG, 37.2 MPG
Love him or hate him, Blake Griffin is becoming the new king of Los Angeles. Kobe Bryant appears to be nearing the end of an illustriously fantastic career, and Blake Griffin is already starting to take the reins...with the Clippers.
Blake Griffin, aside from his inside ability to drive to the rim and dunk, a decent jump shot, and his superb rebounding abilities, has changed the tide of Los Angeles basketball.
Because of Blake Griffin, the Clippers are no longer the red-headed stepchild. Because of Griffin, Chris Paul is now a Clipper, and they have some serious talent on a roster that will be deadly for years to come.
After being swept out of the second round of the playoffs by a far more experienced San Antonio Spurs team, it's clear that the Clippers still have some work to do, but with Blake Griffin and Chris Paul heading the way, things are looking up for the Clips.
Griffin's impact was noticeable from the beginning, and by beginning, I mean the year after he was drafted, as he was forced to sit all of his post-draft season out due to an injury.
But the second he put the Clips uniform on and played a full game, we all knew someone special had arrived, and since then, his outrageous dunks and often jaw-dropping statistical output has left many in awe.
He truly might become one of the greatest forwards in the game one day, and the Clippers are no longer a joke because of him.
Notable Talent Drafted Later
James Harden, Tyreke Evans, Ricky Rubio, Stephen Curry, DeMar DeRozan, Brandon Jennings, Gerald Henderson, Ty Lawson, Marcus Thornton
Note: This was a deep draft, and again, many players are still developing.
No. 3: Derrick Rose (2008)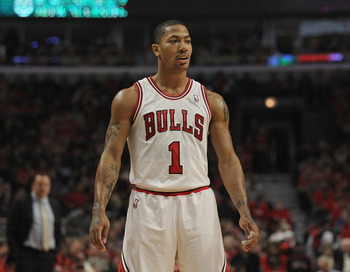 Jonathan Daniel/Getty Images
Career Stats: 21.0 PPG, 3.8 RPG, 6.8 APG, 0.4 BPG, 0.9 SPG, 36.8 MPG
Derrick Rose has been bitten with the injury bug—here's to hoping it's not a big deal.
His absence for the Chicago Bulls was evident in the first round of the playoffs, where the Bulls, the top seed in the East, were taken out by the Philadelphia 76ers. Rose suffered a season-ending injury in Game 1, and it is now known that Rose could be out for a significant amount of next season as well with a torn ACL in his left leg.
But Rose's contributions to the Bulls have been incredibly noticeable, and he has brought them from mediocrity to two consecutive top seed teams, even winning MVP in 2011.
He is a once-in-a-lifetime type of talent when healthy, selfless but still one of the best scorers on the game, soft-spoken, but the unquestioned leader on a team full of talent.
Rose is vital to the Bulls' success, and being without him for any part of next season could be very, very bad. He is one of the truly great players of our generation, and I hope he heals up and has a productive career. We don't need this wonderful player to have to call it quits because of injuries he has no ability to control.
Notable Talent Drafted Later
Michael Beasley, O.J. Mayo, Russell Westbrook, Kevin Love, Eric Gordon, Brook Lopez, Roy Hibbert
No. 2: Dwight Howard (2004)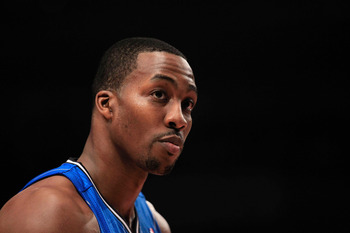 Chris Trotman/Getty Images
Career Stats: 18.4 PPG, 13.0 RPG, 1.5 APG, 2.2 BPG, 1.0 SPG, 36.2 MPG
There is a lot of controversy surrounding Dwight Howard and his situation with the Orlando Magic—the team that drafted him—and his complete and utter desire to get out of that city.
Dwight is a superstar by every measure. He is the best big man currently in the game, his rebounding capabilities are nearly unrivaled, he plays ridiculous defense in the paint, and he is a leader on the court who demands the best out of his players, which is part of the reason Howard is so frustrated about his situation in Orlando.
He has led to the Magic to the playoffs for seven years in a row (granted he was injured in this year's playoffs), and he led them to an NBA Championship series that they didn't win.
But honestly, Dwight has been the motor behind these playoff runs and their spectacular seasons. The Magic have not given Dwight much of a supporting cast, and despite being the best big man in the game, he can't do it all himself.
There are good players around Dwight, but he is the only superstar on the team. In the NBA, one superstar is not good enough (see: Miami Heat, Oklahoma City Thunder, Boston Celtics), and if the Magic are unwilling to put together a team that can legitimately compete, Howard has every reason to want out.
Despite all of this, Howard is a true superstar, and easily the best center in the game.
Notable Talent Drafted Later
Emeka Okafor, Ben Gordon, Luol Deng, Andre Iguodala, Al Jefferson, Josh Smith, Jameer Nelson
No. 1: LeBron James (2003)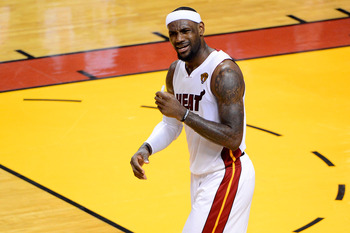 Ronald Martinez/Getty Images
Career Stats: 27.6 PPG, 7.2 RPG, 6.9 APG, 0.8 BPG, 1.7 SPG, 39.9 MPG
Honestly, was this a surprise?
All I can say is, duh.
People can make LeBron whatever they want to—a villain, a traitor, a choke artist, whatever. The fact is, LeBron is the best all-around player in the game right now, bar none.
Kevin Durant might be a better scorer right now, but James can rebound more effectively, he shares the ball much better, he still shoots with remarkable consistency from all areas of the court, and he is the unquestioned leader on a team with three certified superstars.
James may have made some bad decisions about moving from Cleveland to Miami, and I think every Cavs fan has a right to hate the living innards out of LBJ, but everyone else watching objectively should look at him as the best player of our generation.
With some championships under his belt (which will happen, whether you like it or not), he will be considered one of the best players of all time, and there will be debates between him and Michael Jordan, just as there are now.
The Miami Heat ARE going to win championships. They might win this year, but even if they don't, having the talent they have is tied to championships, and LeBron is the leader of arguably the best team in basketball.
He turned Cleveland around and brought them to deep runs with virtually no team around him to help. He reinvigorated the city of Cleveland, much like Kyrie Irving is doing now, and unfortunately, that is not where his legacy was going to keep him.
But he makes the Miami Heat the best team in basketball, and he is the best player in the world right now.
Notable Talent Drafted Later
Carmelo Anthony, Chris Bosh, Dwyane Wade, David West, Josh Howard, Mo Williams
Keep Reading