Euro 2012: 10 Reasons It's Been a Huge Success So Far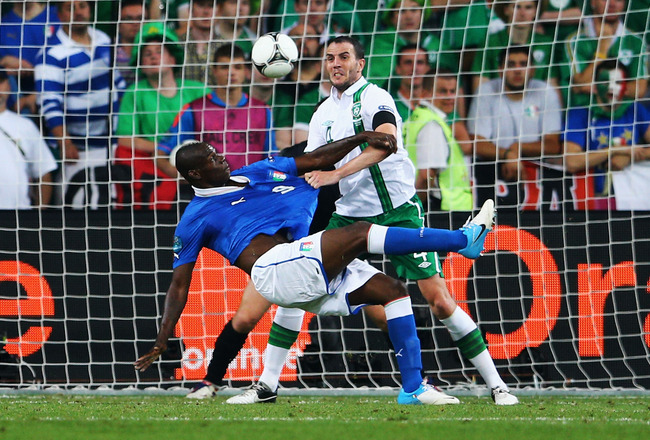 Christof Koepsel/Getty Images
Whilst Euro 2012 hasn't been a huge success for certain nations thus far, there are still plenty of positives to take out of this international tournament.
If you can't get your brain to tell you what's been so good about this tournament so far, allow me to help you out a little.
Here are 10 reasons Euro 2012 has been a huge success.
Even the Neutrals Are Entertained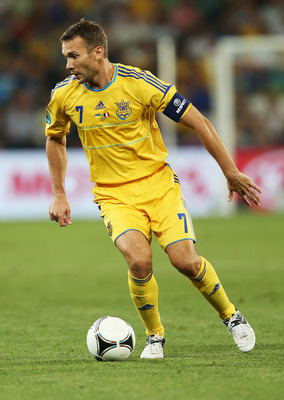 Julian Finney/Getty Images
Often in European football competitions, you'll flick to a television channel and unexpectedly end up watching whoever happens to be playing at the time.
Euro 2012 has excelled for the neutrals so far, as not a single 0-0 draw has been seen since the tournament started.
It's goals galore for everybody.
Shocks Along the Way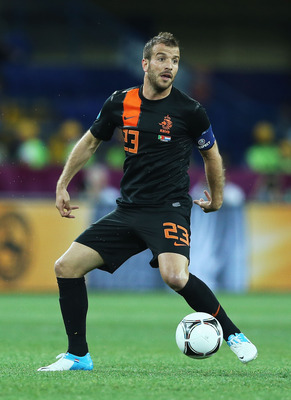 Ian Walton/Getty Images
Now and again, there's a giant-killing shock within a huge international tournament.
This time it was the highly rated Netherlands team that came up short, losing to Denmark, Portugal and Germany in the so called Group of Death.
The Dutch went home without a single point to their name.
Global Recognition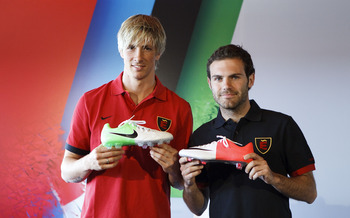 Angel Martinez/Getty Images
Even in America, Euro 2012 is getting plenty of air time.
Every match of the Euro 2012 championships has been televised by a nation whose love of "soccer" is growing by the day.
Euro 2012 has been an international commercial success.
Great Goals
Great goals have been seen along the way, with this effort by Andrea Pirlo standing out in particular.
Underdogs Have Risen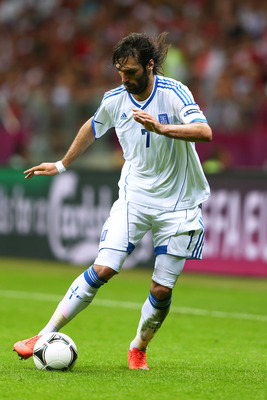 Michael Steele/Getty Images
As always in these competitions, there are underdogs that are expected to go home with their tails between their legs following a mauling in the group stages.
Greece proved in 2004 that you should never write a team off, and now they are at it again in 2012.
There's Still the Chance of Spain Doing the Improbable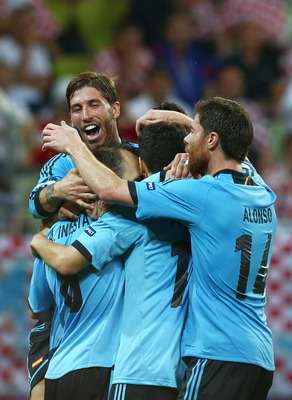 Alex Grimm/Getty Images
Having won Euro 2008 and World Cup 2010, Spain are gunning for an improbable third straight international title.
Spain qualified for the knockout stages by finishing at the top of Group C with two wins and a draw...place your bets now!
Refereeing Has Been Solid...for the Most Part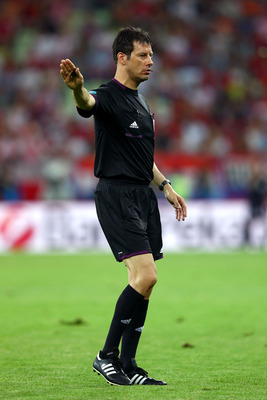 Michael Steele/Getty Images
Aside from a few isolated incidents, refereeing in the tournament has been reasonably good.
The incorrect mistakes that have been highlighted have hardly been tournament changing—but of course there is always time for the referees to change that train of thought going forward.
Let's hope they maintain the standard.
There Have Been Epic Comebacks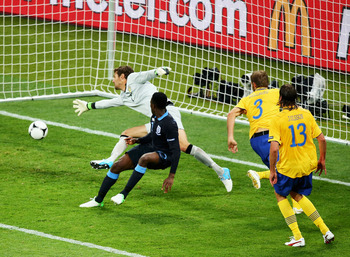 Martin Rose/Getty Images
If you're a drama lover, then there have been epic comebacks to keep you on your toes.
England's 3-2 victory over Sweden recently showed the strength of character within both sets of players following their roller coaster showdown.
The Weather Has Been Kind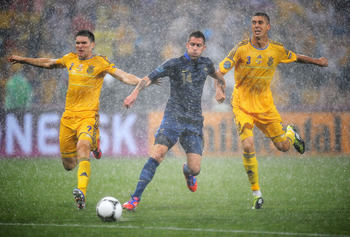 Lars Baron/Getty Images
Aside from France's rain-soaked 2-0 victory over Ukraine, the weather during Euro 2012 has allowed football to flow.
Eastern Europe can be a tricky forecast at this time of year, so Euro 2012 fans can count themselves lucky to have only seen one game delayed.
How Could It Not Be?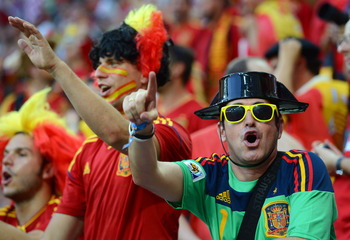 Shaun Botterill/Getty Images
With football being the No. 1 sport in the world, how was Euro 2012 ever going to be a failure?
Despite concerns over transport to remote grounds, true fans have made their way to each game in droves.
Violence has been sporadic and well policed for the most part, and we're getting to see some top-class football displayed by some of the best players around.
Fans have been united and joyous, the colours have been vibrant and distinguished and the tournament is only just beginning to heat up.
Rest assured I will be tuning in to see how it pans out.
Keep Reading