Fact or Fiction: Cincinnati Bengals Offseason Edition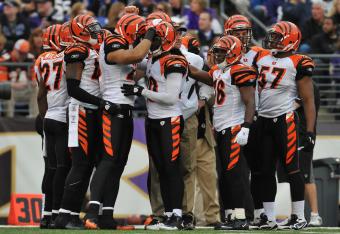 Let's parse out the fact and the fiction about the Cincinnati Bengals' upcoming season.
Larry French/Getty Images
All week long, I will be breaking down a pair of scenarios for each AFC North team and determining whether they will prove to be fact or fiction. Up first: the Cincinnati Bengals.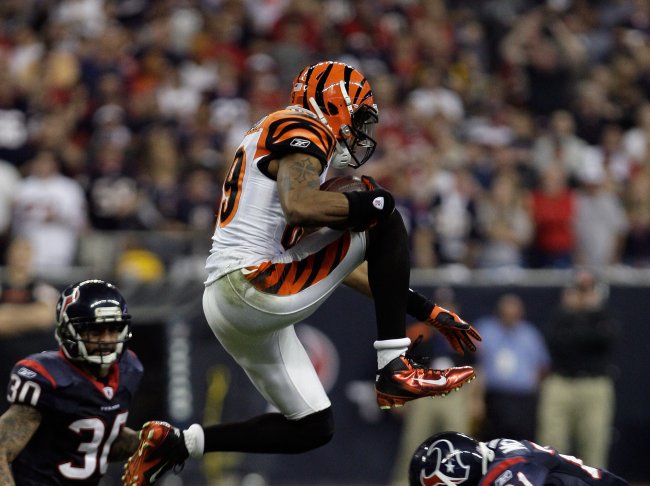 Thomas B. Shea/Getty Images
Scenario: The Cincinnati Bengals will return to the playoffs
Last year, the Bengals put together a surprising 9-7 record that saw them earn a Wild Card playoff berth as the weird final weeks of the season unfolded. A logjam of teams angling for spots all over the AFC ended their years at 8-8, and the Bengals found themselves one of three North division teams playing football in January.
Because of that impressive playoff season, the expectations are understandably high for the AFC North's most inconsistent team. And because of that recent inconsistency, it seems at first that the Bengals are doomed to have a disappointing 2012. But this is a wholly different team than the one that fluctuated between above and below .500 over the last six seasons.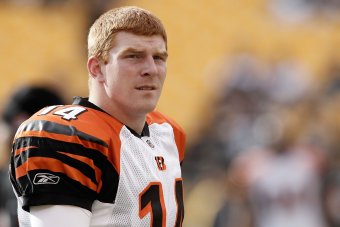 Jared Wickerham/Getty Images
Younger, faced with fewer on-field distractions and built to last, the Bengals have a roster that will compete with the league's best teams for years to come. There will be hiccups this year, certainly—the core of their offense has, for the most part, just one year of on-field experience. But where this would be a liability for many other teams, it will prove to be one of the Bengals' biggest strengths.
The Bengals are trying to be a top passing offense; the acquisitions of quarterback Andy Dalton and wide receiver A.J. Green was just the first phase of this transformation. This year, the Bengals also brought on more receivers in the draft—Mohamed Sanu and Marvin Jones—and have more time to develop two more of their younger, second-year players, Armon Binns and Ryan Whalen.
At the same time, the Bengals have also addressed their issues on offensive line that led to them struggling to run the ball last year. Rookie guard Kevin Zeitler is a zone-blocking expert, which should result in newly-added veteran running back BenJarvus Green-Ellis having success up the middle.
Do you think the Bengals will be a playoff team again this year?
On defense, the Bengals lost two defensive ends in free agency, and they still have some questions to answer at the linebacker position. But the addition of Dre Kirkpatrick at cornerback (and the glut of talent they've amassed in the secondary in general) is a good sign for yet another strong defensive showing.
Add into that an AFC North division that has gone through a great deal of changes this offseason—the Baltimore Ravens have lost a lot of defensive starters to both injury and free agency, and the Pittsburgh Steelers had to rid themselves of a number of veterans to get under the salary cap. Not to mention the fact they have a new offensive coordinator—and it has a lot of people (including our own Matt Miller) believing the Bengals will be the division's champs.
While I am not entirely sold on that just yet, one thing I am almost certain of is that the Bengals will again earn a Wild Card playoff berth and end their regular season with a 10-6 record. Theirs is a momentum that won't be stamped out in the course of one offseason.
VERDICT: Fact
Scenario: The Cincinnati Bengals will be crazy-good at running the ball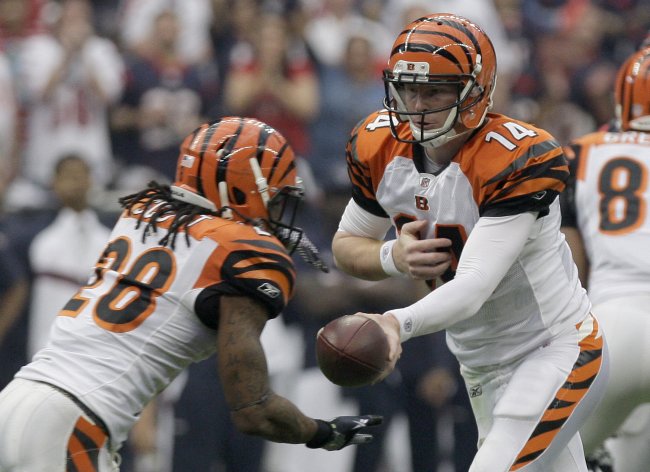 Thomas B. Shea/Getty Images
The Bengals' run game struggled last year. Though they ran the ball nearly 44 percent of the time, they ranked 16th in rushing first downs per game, 21st in rushing touchdowns per game and a dismal 27th in yards per rushing attempt. Up the middle, their yards per carry were even worse, ranking just 30th with a 3.3-yard average.
Clearly, the Bengals needed to address these problems this offseason, and they did. Upgrades at offensive guard—the aforementioned Zeitler as well as veteran free agent Travelle Wharton—should improve their up-the-middle numbers, as should the addition of Green-Ellis to replace Cedric Benson and complement fellow back Bernard Scott.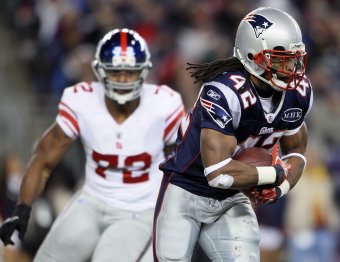 Elsa/Getty Images
But while this will give the Bengals a more efficient and effective running game, it doesn't appear that these moves were made so that the team can call more run plays or go crazy on the ground in a manner similar to the Washington Redskins or the Houston Texans.
Instead, the Bengals are likely looking to balance out their offense with better running: More first downs, yes, but not more home-run plays. Neither Green-Ellis nor Scott are feature back-style players; instead, they will be complementary pieces charged with being reliable changes of pace to their passing game.
It will be an improved Bengals' run game, but if you're thinking these changes will lead to more explosiveness, that's simply not the case. The prime mover of the Bengals offense is the passing game this season.
VERDICT: Fiction
This article is
What is the duplicate article?
Why is this article offensive?
Where is this article plagiarized from?
Why is this article poorly edited?

Cincinnati Bengals: Like this team?