WWE No Way Out 2012: Power Ranking Best Possible Feuds After PPV
June 18, 2012

Speaking honestly, WWE No Way Out was not a good pay-per-view. There were a few solid matches, but overall, nothing stood out as being that big or important. Still, it does make Money In the Bank next month that much more appealing, since you know WWE won't falter two times in a row. 
Even with the disappointing performances at No Way Out, there were still a number of feuds to come out of the event. 
Everything WWE does right now is to set up the next angle, instead of focusing on the here and now. Since there are four weeks until Money In the Bank, there should be a good, focused build. 
Here are the best feuds to come out of the No Way Out pay-per-view. 
No. 3 Sheamus vs. Dolph Ziggler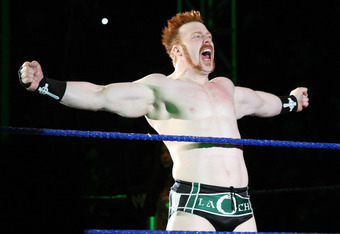 Gallo Images/Getty Images
The best thing to come out of Alberto Del Rio's concussion was Dolph Ziggler getting a championship match. He was put in a spotlight match when he otherwise would have been in an unadvertised spot on the show. 
The match with Sheamus was not up to the standards of a typical Ziggler pay-per-view match, as there was some poor execution and little enthusiasm from the crowd. 
Still, I think WWE is going to position Ziggler to be in a title position in the near future. Sheamus and Ziggler have had enough great matches on television to make their next bouts worth waiting for. 
No. 2 Vince McMahon vs. John Laurinaitis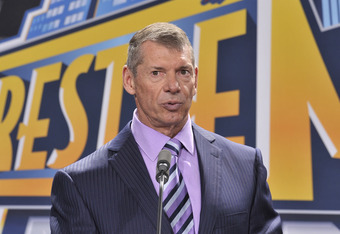 Michael N. Todaro/Getty Images
As much as I did not like the match between Big Show and John Cena, I do like the idea of Laurinaitis playing McMahon's whipping boy. 
It is not going to have a lot of long-term ramifications on some bigger story that is coming along—if you think it is, you haven't paid attention to WWE's storytelling in recent years. But McMahon can sell a performance, and Laurinaitis is effective when playing a dork. 
We won't get a match between these two out of the whole situation, but there should be funny performances from both men. Hopefully this leads to McMahon poking fun at the Laurinaitis character and stop with the tasteless Jim Ross impersonation. 
No. 1 CM Punk vs. Daniel Bryan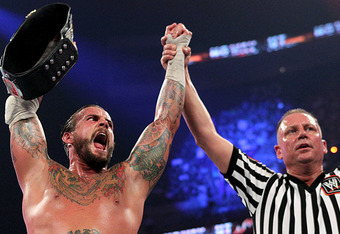 I think I have predicted this to be the top feud of the last three months, but that does not make it any less pertinent here.
In fact, I like the idea that WWE is bringing a long feud for the championship to the table. Certainly everyone would agree that the addition of Kane and A.J. to the match at No Way Out was a mistake. 
Since there are still a lot of doors open in the Punk-Bryan feud, it would be a mistake for WWE to close them before we get some semblance of closure at Money In the Bank. 
Check back for more on the WWE as it comes, and check out Bleacher Report's Wrestling Page to get your fill of the WWE. For more WWE talk, check out Ring Rust Radio for all of the hot topics you just can't miss.