Chicago Bulls: 5 Reasons Trading Luol Deng Would Be the Wrong Decision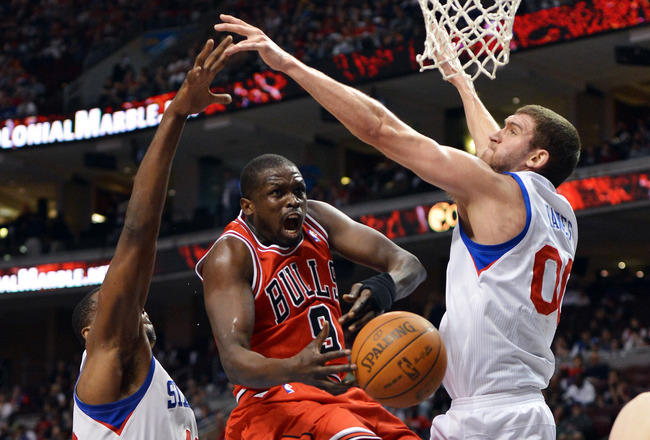 Drew Hallowell/Getty Images
The Chicago Bulls had a disappointing 2012 NBA Playoffs and changes to the roster are needed to become a title favorite, but trading Luol Deng would be the wrong decision for the franchise.
Deng is a special player who means more to the Bulls than any other team because of his defensive prowess, team captaincy, work with his young teammates, and status with fans. Chicago should and will look to deal other assets and preserve Deng for the future.
Deng Is the Bulls' Emotional Leader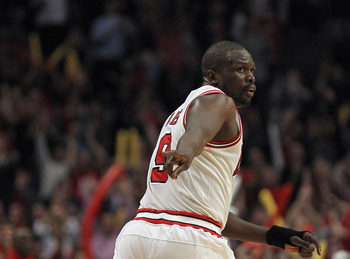 Jonathan Daniel/Getty Images
Derrick Rose may be Chicago's most talented player and the savior of basketball in the Windy City, but Deng is the Bulls' unquestioned emotional leader.
He has been a team leader since he was drafted and is one of the lone holdovers from the Kirk Hinrich and Ben Gordon era. As a result, Deng's presence lends stability and continuity to this Bulls team.
Deng also lets the team feed off his quietly fiery emotional demeanor, extreme toughness and desire to win. Because of that, Deng is an absolutely indispensable member of the Bulls.
Deng Is Chicago's Defensive Captain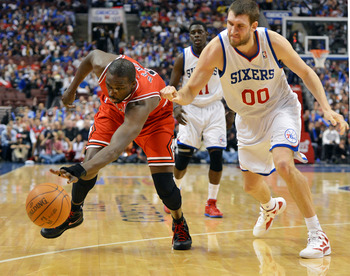 Drew Hallowell/Getty Images
A huge part of Deng's value is in his defense: He is one of the best on-ball wing defenders in the league and is capable of guarding the opposing team's best scorer every night.
The Bulls are the NBA's best defensive team night in and night out and, while that is certainly a credit to coach Tom Thibodeau's system, it is also because Deng capably captains the defense and shuts down the opponent's best wing scorer.
Opposing coaches know this; they named Deng to the All-NBA defensive second team this season. Without him, Chicago's defense would be significantly less effective.
Deng Is a Fan Favorite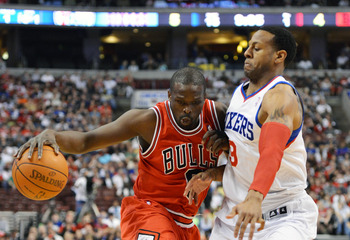 Drew Hallowell/Getty Images
Derrick Rose is the city's demigod but it would be a mistake to underestimate Deng's own popularity with Bulls fans. Chicago fans appreciated Deng's loyalty, particularly after taking criticism for his play back in 2006-2008 and for staying loyal and resigning when Ben Gordon signed with the Detroit Pistons.
Since then, Bulls fans have only grown to admire him more because Deng, always a hard worker, has channeled that into becoming a vicious wing slasher and exceptional defender.
Chicago fans know they will always get the best out of Deng and they love him for it.
Deng Is Not the Right Piece to Deal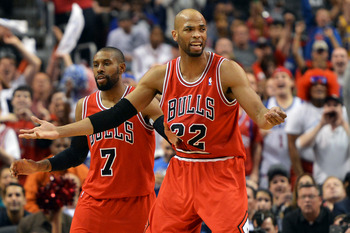 Drew Hallowell/Getty Images
Chicago will need to make changes to the current roster to become a title favorite but trading Deng is not the right decision. The Bulls have other assets that will generate a stronger relative return than dealing him.
The Bulls should look at other moves to improve their roster, including using their future pick from the Charlotte Bobcats to move up in the draft, signing aging but effective free agents who want a ring, and looking to deal either Carlos Boozer or Taj Gibson.
Dealing either Boozer for Amare Stoudemire or Gibson (who will be replaced by Nikola Mirotic in 2013) for significant assets are the first moves Chicago should look at, not trading Deng.
Deng Has More Value to the Bulls Than Any Other Team
Jonathan Daniel/Getty Images
Trading is all about relative value. Unlike Derrick Rose or Joakim Noah, much of Deng's value to Chicago comes from the very special role he plays on this Bulls team.
While most NBA teams can certainly use a borderline All-Star wing who plays special defense, Deng carries less value than either a former MVP point guard or the league's second best defensive center.
If Chicago were to trade him, they would get decent value but would not nearly bring back what would be needed to effectively replace him.
Keep Reading

Chicago Bulls: Like this team?