10 Signs Current MLB Players Have Become Incredibly Soft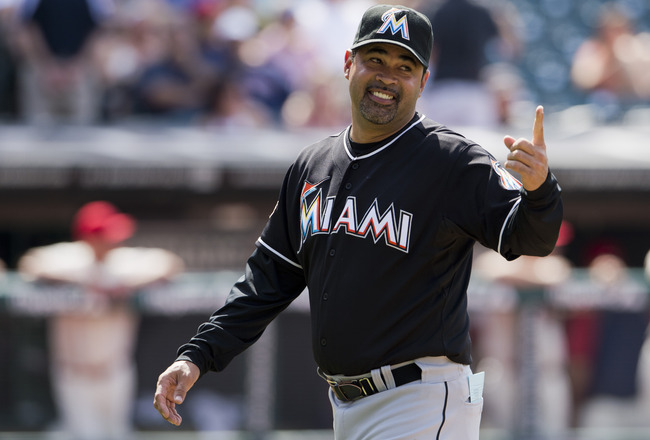 Is Ozzie Guillen the least respected manager because he lets his players know who's in charge?
Jason Miller/Getty Images
In the July issue of Men's Journal magazine that hit newsstands last Friday, 100 MLB players were surveyed and asked a variety of questions.
The question that seemed to garner the most attention was concerning which manager in baseball is the least respected. An overwhelming number of respondents chose Miami Marlins manager Ozzie Guillen with well over double (36 percent to 14 percent) the votes for the next manager in line, Boston Red Sox manager Bobby Valentine.
Guillen shrugged off the results of the vote. "I don't get paid for people to like me, I get paid to win games," he said.
The results show two guys at the top (Guillen, Valentine) who aren't afraid to let their teams know they are in control, which begs the question—have today's MLB players become too soft?
Here are some signs that may point to that very fact.
Today's Big Contracts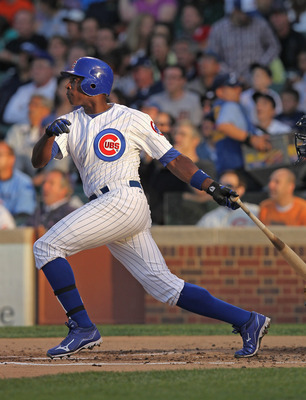 Jonathan Daniel/Getty Images
With the explosion of multi-million dollar contracts in baseball, many players now have everything they have ever wanted or needed.
For decades, players were rewarded year-by-year solely on the basis of their performance the previous year—rare was the player that received a multi-year contract based on one year.
The year after Alfonso Soriano hit 46 home runs for the Washington Nationals, he was rewarded with a seven-year, $126 million contract by the Chicago Cubs.
Where is the incentive for players to continually produce if they're being given outrageous contracts that are often times being based on one good year? In Soriano's case, he at least had a background of solid production, but that production has been nowhere near what he produced before signing his mega-deal.
Padding Up at the Plate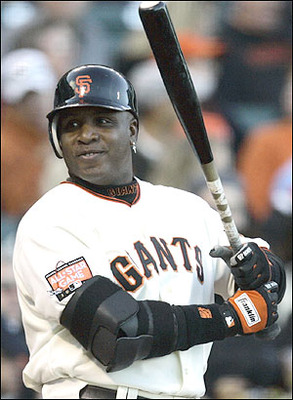 Photo courtesy vivaelbirdos.com
During a spectacular 19-year career, Don Baylor was hit by a pitch 267 times, 35 times alone in 1986.
Baylor never once bulked up with special padding to soften the blow.
Today, players are seen wearing elbow pads and other gear to help cushion an oncoming pitch.
Constant Whining and Griping About Balls and Strikes
Jim Rogash/Getty Images
Some players have become targets of umpires simply because of their mouth.
Whining and griping about balls and strikes at the plate is an exercise in futility. Personally, I can't ever recall a home plate umpire reversing his call just because the batter disagreed with him.
The great Ted Williams, a man who was considered to have one of the best understandings of the strike zone, rarely called an umpire out for a perceived blown call.
The "Phiten" Necklace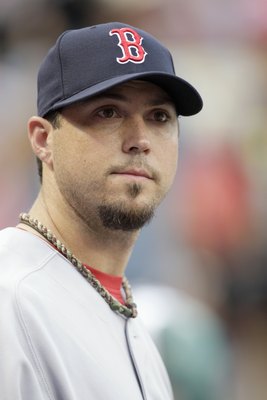 Pool/Getty Images
In recent years, a number of players have become enamored with the "Phiten" necklace, an accessory created that supposedly soothes the body.
According to one website, the necklace is designed to promote pain relief, increase energy, and stabilize energy flow.
This past weekend, Boston Red Sox starting pitcher Josh Beckett, a player most often associated with the "Phiten" necklace, was placed on the 15-day disabled list due to shoulder inflammation.
Yeah, a lot of good that necklace did.
100 Pitches and You're Done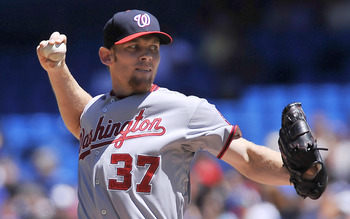 Brad White/Getty Images
In today's era of baseball, each MLB team has at least 11 pitchers on their roster. Left-handed specialists, setup men, and closers have changed the way pitching staffs are now employed.
However, pitch counts for starters are now the norm rather than the exception. We even hear play-by-play men on radio and television reciting the current pitch counts for starters as they slowly creep towards the century mark, which has become the benchmark, so to speak.
As Tom Seaver and Jim Palmer are not shy about what they think of pitch counts, I'm sure they'll be more than happy to provide their opinions.
Players Calling out Managers for Their Own Shortcomings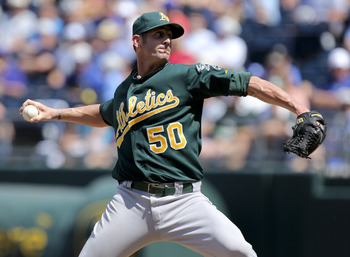 Ed Zurga/Getty Images
In late April/early May of this year, Oakland A's closer Grant Balfour hit a rough patch, posting an 11.81 ERA over a stretch of seven outings with two blown saves in the process, prompting manager Bob Melvin to name Brian Fuentes as his closer.
Balfour was none too happy about it at the time.
"I told him I wasn't happy about it (Melvin)," Balfour said. "I was pissed off. It's fine, whatever. He knows how I feel. I'll just go on the field and do what I do."
Fuentes is the same guy who threw his manager under the bus just last year, griping about the way he was being used at the time.
All too often these days, players point the finger at others rather than putting the blame exactly where it belongs—on themselves.
Old School Managers Get No Respect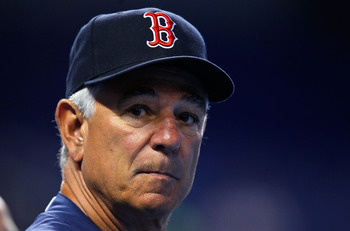 Sarah Glenn/Getty Images
As mentioned in our introductory slide, Ozzie Guillen and Bobby Valentine were the managers considered the least respected in a poll of 100 MLB players surveyed by Men's Journal magazine.
Both are considered "old school" or discipline-minded leaders, guys who aren't afraid to let their team know that they are the ones in charge.
When Valentine made some comments earlier this season regarding third baseman Kevin Youkilis and his attitude and demeanor, second baseman Dustin Pedroia was more than critical.
"I don't really understand what Bobby's trying to do, but that's not the way we go about our stuff around here," Pedroia said at the time.
Yeah, like that same "stuff" served them so well in 2011.
Former Red Sox manager Dick Williams was famous for being a strict disciplinarian, yet it didn't seem to bother anyone when he delivered three different teams to the World Series.
Disabled List Stints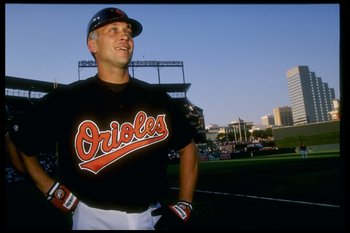 Doug Pensinger/Getty Images
Last week, San Francisco Giants pitcher Matt Cain threw the first perfect game in the 130-year history of the franchise.
Giants first baseman/outfielder Aubrey Huff climbed over the dugout railing to join in the celebration, and in the process injured his knee, putting him on the 15-day disabled list.
A number of players in recent years have been put on the disabled list for "contusions" or "slight sprains" or other assorted ailments.
Both Lou Gehrig and Cal Ripken Jr. played through their legendary consecutive games played streaks with sprained ankles, twisted knees, broken bones, sore backs and other assorted "minor" injuries, the same exact injuries that are putting current players on the disabled list.
Ballpark Amenities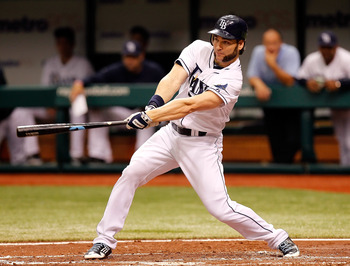 J. Meric/Getty Images
With the newer ballparks now being constructed, players today have just anything and everything they could ever possibly need at their disposal.
Last April, Tampa Bay Rays designated hitter Luke Scott famously complained about the conditions at Fenway Park.
"We're sandwiched in here like sardines, there's one small [hitting] cage that's way the heck over there," Scott said. "To come here and do my job, it's not as easy, it's not as comfortable. That's what I'm more concerned about. I'm concerned about how's the park play, is it going to be a good place for me to come and get my work in to where I can give it my best?"
The hitting cage is way the heck over there? You mean you actually have to walk to get there? Yes, life is so tough for today's players.
It All Goes Back to One Thing—Money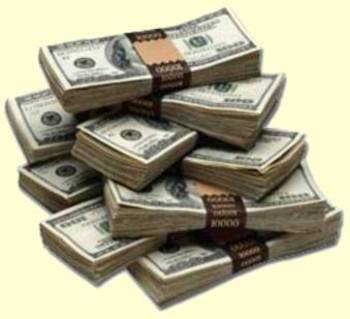 Quite simply, all of the reasons given for players being soft today can all be traced back to one common denominator—money.
Think about it for a second. Can managers really be considered "leaders" when many of their players are earning ten times more than them? The same with umpires, who make considerably less as well.
Players don't have to rush to get back from injuries—their contracts are guaranteed regardless.
Entitlement now comes with the territory, plain and simple. But let's be clear, there are a number of players who come to play hard each and every day. It's not a systemic issue. But when we see and hear some of the issues concerning players today as opposed to players of yesteryear, it can't but make one stop and wonder.
Doug Mead is a featured columnist with Bleacher Report. His work has been featured on the Seattle Post-Intelligencer, SF Gate, CBS Sports, the Los Angeles Times and the Houston Chronicle. Follow Doug on Twitter, @Sports_A_Holic.
Keep Reading