US Open Golf 2012: Why Parity at Majors Is Hurting the Sport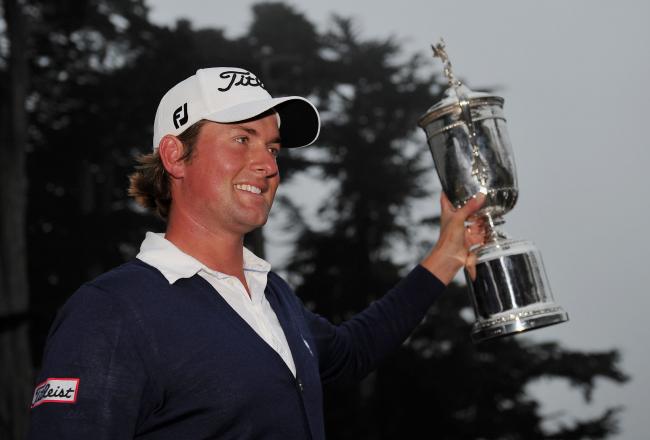 Stuart Franklin/Getty Images
On Sunday, Webb Simpson became the ninth-straight first-time winner at a major tournament when he won the U.S. Open. While that parity has been fantastic for some of the lesser-known golfers on the tour, it hasn't been very good for golf in general.
We've now seen Graeme McDowell, Louis Oosthuizen, Martin Kaymer, Charl Schwartzel, Rory McIlroy, Darren Clarke, Keegan Bradley, Bubba Watson and Simpson take home majors.
What we haven't seen in the past nine majors is Tiger Woods or Phil Mickelson take home a win. We haven't seen McIlroy solidify himself as the game's premier young player with another win at a major. Hell, his best finish in the past four majors was 25th at last year's Open Championship.
We also haven't seen players like Luke Donald and Lee Westwood, regularly near the top of the world golf rankings, finally win a major of their own.
In my opinion, golf is at its best when there are a few elite golfers that the field is trying to catch up to. You watch to see how those players handle themselves on the biggest stage, and whether or not a surprise contender can emerge from the shadows to steal his piece of history.
It's why we cover Tiger Woods so comprehensively despite his poor play at recent majors. We desperately hope he'll rise from the ashes and offer up the sort of dominating tournament run that made golf so much fun during his reign over the sport.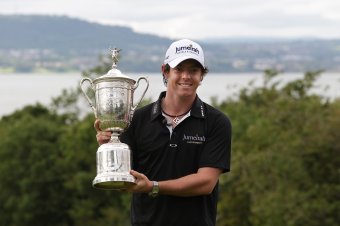 Peter Macdiarmid/Getty Images
It's why McIlroy's dominating win at the U.S. Open last year was so amazing. I don't know if a majority of fans felt this way, but as I watched I felt a sense of excitement that we were seeing the coronation of the game's next star.
What golf could really use is a trio at the top of Woods, Mickelson and McIlroy, all on their games, battling at each major on that final Sunday—along with a few surprise contenders to make it fun, of course—to claim the throne as the game's top golfer.
Because honestly, who is the best golfer in the world right now? The rankings will tell you one thing, play at the majors another and your eyes may tell you something altogether different.
Remember the days when the answer was Tiger Woods, and that was where it stopped? When you watched to see if anyone could compete with the game's elite player? When you could tell the rest of the field could feel the presence of Woods as he got hot at a tournament?
Now, casual fans have to Google the names of golfers that win these majors to see who they are and what they've accomplished. It's fantastic for the men that break through and win, but it's not good for a sport that lived on star power for so long.
Think of it like this: Men's tennis is in a golden age because players like Rafael Nadal and Roger Federer are two of the greatest players of all time—and Novak Djokovic has shown he is capable of joining those ranks in the past two years.
Getting to watch those players do battle at the Grand Slam tournaments has made those tournaments must-watch events for any sports fan. I truly believe the rivalry between Nadal and Djokovic—who have met in four consecutive Grand Slam finals and between them, have won the past nine Grand Slams—is the best rivalry we have in sports today.
Those players are simply on a higher level than the rest of the field, and watching them do battle is so intriguing because of it.
Is parity at the majors good for golf?
But that doesn't exist in golf. The playing field is truly even. Very rarely do we see a player rise above the ranks and blow our minds with a performance for the ages.
That's why we need you, Tiger. Step it up, Lefty. Become the star we need you to be, Rory. The three of you are capable of standing head and shoulders above the field.
Parity is exciting for a while, in contrast to previous reigns of domination. Ultimately, though, sports like golf are the most compelling when the top players give their finest efforts on the biggest stages.
Hit me up on Twitter—my tweets have more style than a Russell Westbrook press conference.

This article is
What is the duplicate article?
Why is this article offensive?
Where is this article plagiarized from?
Why is this article poorly edited?