U.S. Open: Webb Simpson Wins Tourney Short on Final-Round Drama, Quality Shots
June 18, 2012

Stuart Franklin/Getty Images
These guys are good. That's what the PGA has told us for years, and in most cases, the tour lives up to its billing. But the leaders in the 112th U.S. Open really didn't play like it on Sunday.
Webb Simpson and his abhorrent long putter carded back-to-back rounds of 68 on the weekend to take home his first major championship in a tournament that seemed as much a test of the players' ability as it did the television audience's patience. 
Was it the course? Olympic Club seemed to be set up as one of the hardest U.S. Open courses in recent years.
Was it the pressure? The final group of Jim Furyk and Graeme McDowell were a combined plus-seven on Sunday, with both still being close enough to have realistic chances to win down the stretch or, failing that, force a playoff with a birdie on 18.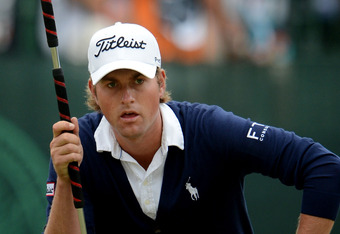 Stuart Franklin/Getty Images
No matter what you chalk it up to, it's safe to say that Simpson—who was five over par after the second round—won our national championship with as little late-tournament pressure as anyone has in years.
Simpson was fantastic on Sunday, consistently putting balls on the fairway and making putts. But playing in the fourth-to-last group of the day, he did all of that without the same grind of the last few pairings, who were expected to make shots to hold onto a Sunday lead as slippery as the U.S. Open greens. 
While the U.S. Open grind got to McDowell and Furyk at different points in the final round on Sunday, Simpson seemed to be putting with house money—and that ridiculous putter that is inexplicably legal on tour (have I mentioned that yet?)—playing his final 13 holes in four-under par, including pars on eight of the final nine holes.
That's U.S. Open golf, where winning is about surviving—not about playing pretty.
Even the storylines seemed to wash up as we got later into Sunday. Beau Hossler—the 17-year-old kid in a 37-year-old's body—fell back to the point where he wasn't even the tournament's low amateur.
The NBC telecast did its best to manufacture drama for Simpson, telling us about his pregnant wife walking the course with him whenever they could sneak it in.
Of course, she's seven months pregnant, not nine months, so the connection to a pregnant wife and winning on Father's Day didn't have nearly the same cache as Phil Mickelson's wife literally going into labor while he was in contention for the US Open in 1999. All the credit in the world to Simpson's wife to making the trek and walking the course, but the story wasn't all that dramatic.
Nor was Simpson's connection to Arnold Palmer—Simpson went to Wake Forest on Arnie's scholarship—that Bob Costas and NBC tried to turn into some sort of demon exerciser for Palmer's collapse at Olympic in 1966. 
Jeff Gross/Getty Images
Mostly, the least amount of drama came in the finish, with Simpson four groups ahead of the leaders, sitting in a room in the clubhouse waiting to see if he would be hoisting the trophy on Sunday night or teeing up for an 18-hole playoff on Monday. 
There was some drama when McDowell had a birdie putt on 18, but few people watching thought he had much chance to sink the long pressure putt, despite what NBC's resident "Hey remember me I used to be great" golf analyst Johnny Miller thought of McDowell's chances to sink it.
The last bit of drama in the whole tournament, save for McDowell's birdie try on 18, came on the 12th hole, when Furyk made a 30-foot putt to save par. McDowell birdied the hole with a long-distance putt of his own—his second birdie in a row—to get back to one over par for the championship. 
Then the 13 ate up Furyk and McDowell, as both bogeyed. McDowell's tournament looked all but over after he bogeyed 14 as well. His birdie on 17 at least gave us a hint of drama at the last hole, but Furyk lost his way for good on 16, duck-hooking his tee shot on the long par five so far into the trees he had to punch it out and hope for the best.
Furyk bogeyed the hole, then managed only a par on the par-five 17th to set up a must-birdie situation on 18. When he left his approach buried into a greenside bunker, his run was over and the drama was all but lost.
The U.S. Open seemed to have so much promise heading into the weekend. Tiger Woods and Furyk were in the final group. David Toms and McDowell—both majors champions—were just ahead.
The hottest players on tour this year, including Hunter Mahan, Jason Dufner and Matt Kuchar, were right in the mix. Lee Westwood was lurking with a 67 on Saturday. Heck, even Ernie Els was in contention. The weekend was shaping up to be one of the best championships in years.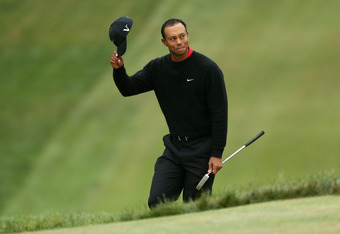 Andrew Redington/Getty Images
That is, until Tiger completely fell apart. Despite a horrific performance late on Saturday, Woods still had a fighting chance on Sunday, but opening the final round bogey-bogey-double bogey closed the door on an epic comeback and drained a lot of the buzz out of the final round.
Woods finished in a tie for 21st after carding 75 and 73 on the weekend. In a nine-hole span from the 16th on Saturday until the sixth on Sunday, Woods was eight over par, moving from two over to 10 over par in that run. With that collapse went the drama (and probably much of the Sunday rating for NBC).
Still, Els was in contention until late on Sunday, when the tough Olympic Club course got the best of him. Els finished in ninth at four over par after, closing his final round with two bogeys in the last three holes, two of which Els had hoped to at least birdie, including the 17th, where he went birdie-birdie-eagle the first three days.
Padraig Harrington went on a nice Sunday run to shoot 68, but it was too little too late, especially after a bogey on 18 put him back to plus-three in the clubhouse.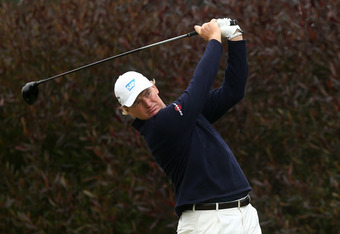 Ezra Shaw/Getty Images
The issue with the U.S. Open is that the tournament is rarely designed for any player to make a run. It is more set up for quality players to make on pars with the very rare reward holes to capitalize on birdie or eagle, hoping for final-round collapses from the other players to follow.
There were 932 birdies over four rounds and 2,099 bogeys. We saw more than 300 double bogeys or worse and only 25 eagles. Olympic was not a scorer's dream course.
Webb Simpson won the US Open while seated in the clubhouse next to his pregnant wife watching on a TV monitor because the players behind him couldn't beat the course, the pressure or their nerves. 
Simpson is certainly a deserving champion. Any player who comes out on top of a tournament played on a course that difficult with a field that deep should be considered a deserving champion.
With that, however, fans are left wondering if Simpson really went out and won the 2012 U.S. Open, or if he played a really nice two rounds of relatively pressure-free golf from a few groups back and then hoped for—and received—the best possible outcome. 
The best, in his case, was watching on a TV screen while everyone else fell apart.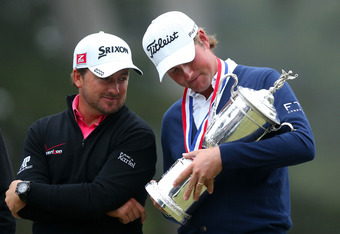 Ezra Shaw/Getty Images
The victory was an anticlimactic as they come. Simpson was the first player to win a major championship from outside the final two pairings since Stewart Cink won the British Open in 2009—a tournament full of drama with Cink and Tom Watson battling in a playoff for the Claret Jug.
Really, the 2012 U.S. Open was more like the 2007 championship, won by Angel Cabrera at Oakmont County Club with a score of five over par. Both Woods and Furyk had to birdie the 72nd hole to force a playoff but were unable to. Cabrera, who was in the fifth-to-last pairing of the day, hung on to win a championship in an incredibly challenging course. 
Olympic seemed to play fair all weekend and didn't really eat the players alive like Oakmont in 2007, but it sure didn't leave much room for excitement down the stretch. 
If these guys are good, Olympic was better, which didn't make for great golf.