David Stern: NBA Commissioner Ready to Take over WWE from Vince McMahon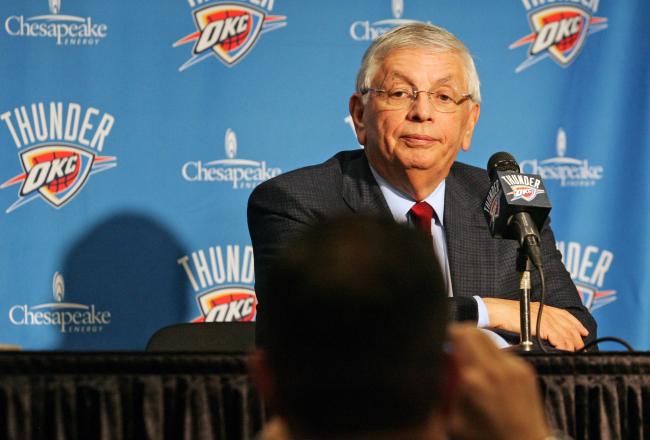 Brett Deering/Getty Images
When David Stern and Jim Rome got into a heated confrontation on Rome's radio show last week, the line between the NBA and the WWE went from blurry to nonexistent.
The whole exchange reeked of fabrication and manufactured drama for drama's sake.
And, boy, was it entertaining.
When Rome asked Stern if the NBA Draft lottery was fixed—because he felt it was a fair question—Stern became indignant, and acted as though he was so outraged that he couldn't maintain his famously unflappable demeanor.
But look at the exchange critically for a moment, and it becomes clear that Stern knew exactly what he was doing.
First of all, Stern couldn't possibly have been surprised by Rome's question. After all, the New Orleans Hornets, a team owned by Stern's NBA, had just defied the odds and improbably secured the No. 1 pick in a draft with the clearest No. 1 prospect in years. At the very least, that seems suspicious. It would have been far more surprising if Rome hadn't asked about the lottery, right?
So, Stern knew the question was coming. Yet he acted as though he'd totally lost his composure and accused Rome of asking an unprofessional, deliberately incendiary, loaded question. Then, of course, Stern responded with his own now-famous rhetorical question: "Jim, have you stopped beating your wife yet?"
It was high drama. Great theater.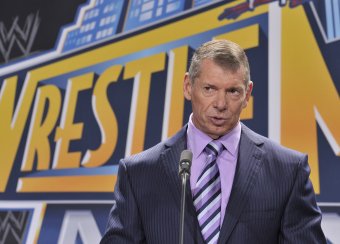 Michael N. Todaro/Getty Images
Never mind the fact that Rome's question was, in fact, not loaded in the same way Stern's was. Rome didn't ask Stern if he had stopped fixing NBA lotteries yet. The commissioner fired back at Rome in a way that didn't make any sense. So, what was really going on?
Well, it's actually pretty simple: Stern did what he's always done. He controlled the interview and made sure that the spin coming out of it was the exact kind he wanted. This time, though, he did it by pretending to lose his cool.
By making the whole thing seem so visceral and intense, he hoped to rocket the story to the top of the 24-hour news cycle. Stern knew from years of marketing his own league: drama sells.
And everyone bought it.
The fallout from the interview focused on how Stern, typically so composed and clever, had overreacted. This had been Stern's plan all along. What better way for Stern to telegraph to the media that the lottery wasn't fixed?
Stern made it seem like the question was so outrageous, and so ridiculously far-fetched, that he hadn't even considered the possibility of having to answer it. Of course, Stern knew the question was coming. But after the dust had settled, Stern's fake overreaction had so discredited the question's legitimacy that he'd never have to answer it again.
Stern used Rome, used the media and, most cleverly of all, played to the crowd by using drama to create interest and curiosity. It was a masterful performance.
Let's just hope the next time Stern performs on Rome's show, he doesn't hit him with a folding chair.
This article is
What is the duplicate article?
Why is this article offensive?
Where is this article plagiarized from?
Why is this article poorly edited?