WWE No Way Out 2012 Results: Power Ranking Possible Leaders for RAW
June 18, 2012

Michael N. Todaro/Getty Images
With the 2012 No Way Out pay-per-view over and done with, it's time for the company to decide who will take over the general manager spot now that John Laurinaitis was fired.
Big Johnny was sent packing after his boy Big Show lost in a terrible main event cage match to John Cena.
Now that the heel leader is gone, what's next?
All of the following figureheads are qualified to lead the next wave of WWE action, but only one will be lucky enough to take the helm during such a dark period on the calendar.
No. 1: Vince McMahon
With the WWE Universe proving once again that they love WWE Chairman Vince McMahon when he is on TV, what better way to get the sagging ratings up than by allowing the power-hungry CEO take the helm of the company's main show?
Fans can't forget that the 1000th RAW is just around the corner, and Vinny Mac will want to be there to take credit for the long-term success of the show and product.
While this isn't the best long-term plan, there is no way that WWE should waste the opportunity to keep the chairman relevant.
Like the family says: the product is always better with a McMahon on screen.
No. 2: Teddy Long
Never in my wildest dreams did I imagine the WWE Universe would be calling on the services of the once despised Teddy Long. These are the same fans that hated him just a few weeks ago.
For as little as Long actually does, it's becoming clear that the majority of fans don't want a heel in charge; it's a different age of wrestling.
While hardcore wrestling addicts love the idea of having a powerful heel pulling the strings, having to actually think is too much for some fans. Hopefully Teddy comes out this week and makes a straight-up tag team match.
No. 3: Vickie Guerrero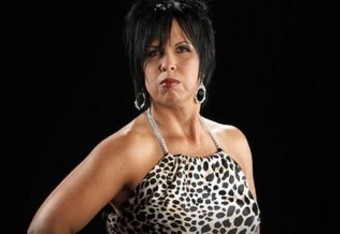 While I am by no means advocating for this to happen, something tells me that Dolph Ziggler's rise to the main event and Jack Swagger's nosedive into irrelevance have left Vickie Guerrero as the dark horse candidate to take the recently opened authority position.
Guerrero was the general manager of SmackDown before, so having her leading RAW as part of a temporary storyline may not be the worst idea.
With that said, it's a pretty terrible idea.
There is still no question that the WWE likes their leaders to be heels and Vickie has legitimate heat everywhere she goes. Giving her the chance to run RAW will only exacerbate the people's hatred for her.
Check back for more on the World Wrestling Entertainment as it comes, and visit Bleacher Report's Wrestling Page to get your fill of WWE/TNA. For more Wrestling talk, listen to Ring Rust Radio for all of the hot topics you just can't miss (some language NSFW).