WWE No Way out 2012 Results: Questions Answered and Lessons Learned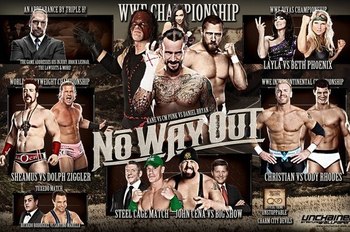 Photo Credit: Asportsnews.com
No Way Out 2012 is in the books and while many questions were answered, several results left doors wide open.
Does Dolph Ziggler stand a chance?
Will Cody Rhodes regain the Intercontinental title?
Can CM Punk retain against Daniel Bryan and the Big Red Machine?
How will AJ impact the match?
Which John will be fired?
Dozens of questions. Dozens of answers.
Here's what we learned from No Way Out.
Brodus Clay Keeps His Win Streak Alive in Cheap Fashion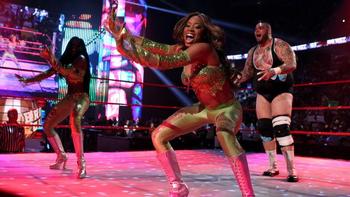 Photo Credit: WWE.com
On Friday night's SmackDown!, David Otunga attacked Brodus Clay, injuring Clay's knee in the process.
On Sunday night, the two squared off.
Otunga went to work on Clay's knee and seemed to have the upper hand for the majority of the match.
When Clay began a comeback, Otunga voluntarily threw in the towel, losing by count out.
Weak.
Clay v. Otunga Isn't Over
Photo Credit: WWE.com
The cheap end to the YouTube preshow nearly ensures this feud is far from over.
It would be a mistake on creative's part to end it now. Such a move would make David Otunga look terribly weak if he were unable to finish off a guy at 50 percent health.
Otunga's menacing look at the end tells otherwise though.
WWE Needs to Work on Their Kayfabe Injuries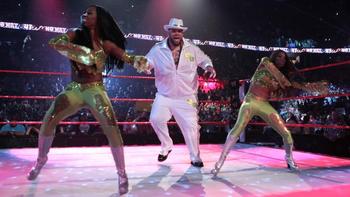 Photo Credit: WWE.com
As if Triple H being spotted in Vegas without his cast on was suspect enough, Brodus Clay's injury is ridiculous.
An MCL tear is no joke.
This kind of injury sidelines an athlete a minimum of one week.
Not only did Clay wrestle two days later, he was able to successfully walk to the ring, dance before and after, plant his massive body weight on it and run.
All of this after additional damage done by David Otunga during the match.
The WWE Universe Supports Dolph Ziggler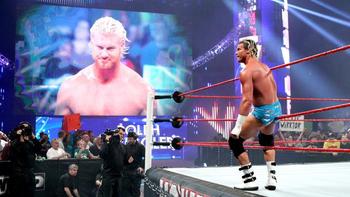 Photo Credit: WWE.com
WWE executives and creative will only be able to keep Dolph Ziggler down for so long.
His rise is inevitable.
Ziggler participated in a singles match for the World Heavyweight Championship against Sheamus, and as a heel, received chants of "Let's go Ziggler!"
The WWE Universe has made it clear that they want this guy to be on top.
Dolph Ziggler Stood No Chance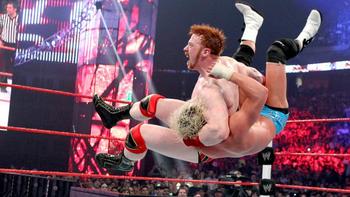 Photo Credit: WWE.com
Up to the moment Sheamus came out for his match with Dolph Ziggler, many felt Ziggler might pull off the biggest upset of the night.
That is until it became fact that their match was first.
As soon as Sheamus' music sounded, it was clear that Ziggler stood no chance.
Belt exchanges rarely happen in the first match of the night. They occur less when the belt in question is a major title.
The chances shrivel more when the challenger just earned his spot earlier in the week with no build up.
Santino Marella Has Multiple Cobras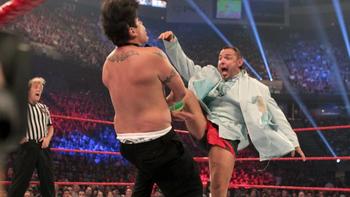 Photo Credit: WWE.com
It was never a question, but it is something fans learned: Santino Marella has a second cobra.
I feel confident I can speak for the majority when I say we hope he never uses it again.
Clearly Tuxedo Matches Are Boring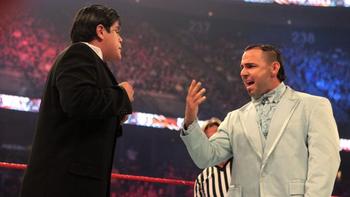 Photo Credit: WWE.com
Trying to be fair and offer a counterpart to the Lingerie or Night Gown matches, the WWE occasionally offers Tuxedo matches.
Chants of "boring" from the crowd should make it clear these are never to be issued again.
In fact, this was easily the worst match of the night.
Cody Rhodes Will Not Have Another Stint as the IC Champion (Hopefully)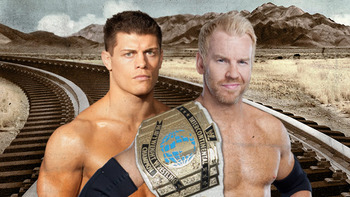 Photo Credit: WWE.com
In order for Cody Rhodes to move on to bigger, better things, he must ditch the Intercontinental title pursuit.
Many feared if he won at No Way Out, he would see considerable time as the champion once again.
Good news—he lost.
Better news—this was his rematch.
To get a third match with Christian, Rhodes will have to go out of his way to earn it.
Fingers crossed that he looks to a higher title now.
Christian Can Win in so Many Ways
Photo Credit: WWE.com
Christian moved through the WWE using the Impaler AKA the Killswitch.
Upon his return last month, he began incorporating the Frog Splash.
After failing to defeat Cody Rhodes with both maneuvers, Christian finally ended it with an Edge-like spear.
Whose finisher will he borrow next?
Prime Time Players Get a Huge Push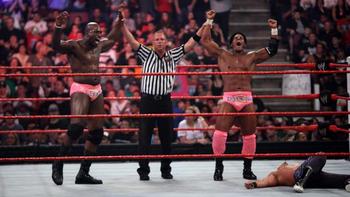 Photo Credit: WWE.com
Titus O'Neil and Darren Young are the new No.1 contenders for the WWE Tag Team Championship.
Their push signals the WWE is truly dedicated to revamping the lagging division.
Next stop: champions.
Oh, and millions and millions of dollars.
A.W. Finally Makes an Impact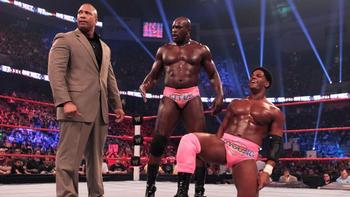 In what (disappointingly) was one of the biggest surprises of the night, Abraham Washington made his first big move as a manager—screwing his clients Epico and Primo out of a title shot.
This could be a scary and legitimate trio in the near future.
Triple H Versus Brock Lesnar at SummerSlam Is Official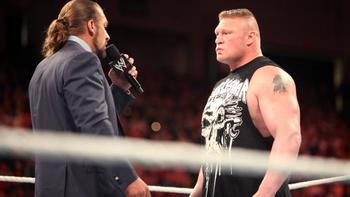 Photo Credit: WWE.com
Technically, we all knew it was coming.
At any rate, Triple H announced his arm will be healed by summer in time to take on Brock Lesnar at SummerSlam.
If it wasn't before, it's official now.
WWE Clearly Believes in Layla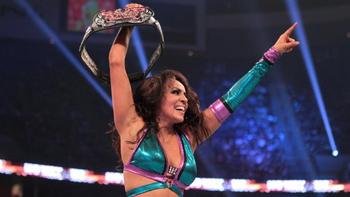 Photo Credit: WWE.com
The Divas division is struggling.
Even with gorgeous talent such as Kelly Kelly and Layla, second generation superstar Tamina Snuka and the dominant Beth Phoenix, the division attracts little attention.
Popular logic might have put the belt back on Phoenix at No Way Out, but clearly WWE supports Layla as the Divas champion.
Now the question is, who can she feud with next that is both fresh and intriguing?
Still No Kharma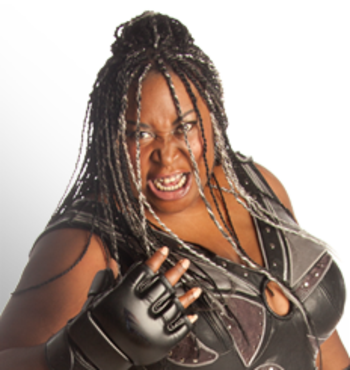 Photo Credit: WWE.com
How many of you, deep down, were hoping with fingers crossed that Kharma would make her return and destroy Layla and Beth Phoenix?
If you were, you were disappointed.
There have been murmurs for months regarding Kharma's return. No Way Out has come and gone and Kharma is still absent.
Squash Matches Reduce the Value of PPVs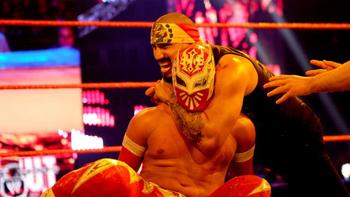 Photo Credit: WWE.com
Pay-per-views are supposed to be special.
They're supposed to answer questions, sum up feuds and provide fans with thrills and actions they don't see twice a week on cable television.
At the very least, they have to be worth the $40-$50.
Zero.
That's the number of useless squash matches that should be featured on a PPV.
Two.
That's how many there were at No Way Out—not counting Dolph Ziggler versus Sheamus.
AJ Hardly Contributed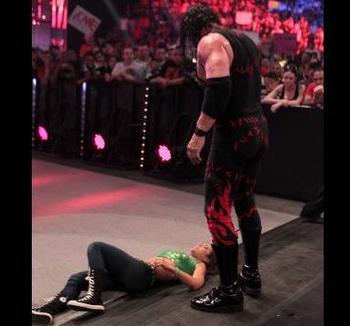 Photo Credit: WWE.com
Possibly the biggest question mark of the WWE Championship match—maybe even the night—was how AJ would affect the outcome.
Surprisingly, she had much less of an impact than expected.
AJ involved herself a total of one time, for about 10 seconds.
That's it.
The move was perfect for so many reasons. First, she didn't ruin anything. Second, her interference came late, allowing the three competitors to deliver a quality match.
She's also left the story wide open.
There's Still Plenty Left in This Feud
Photo Credit: WWE.com
Two things could happen as a result of the WWE Championship match.
AJ can continue the mind games between CM Punk, Daniel Bryan and Kane. Or she can develop her own story with Kane, allowing Punk and Bryan to settle their feud one-on-one.
No matter which direction this goes, it's not close to being over yet.
Zero Change of Belts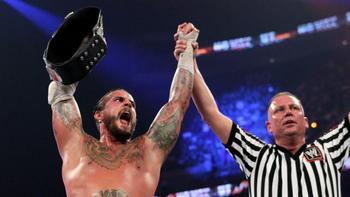 Photo Credit: WWE.com
Belts don't often change hands during Raw and SmackDown. This action is saved for pay-per-views.
At No Way Out, nothing changed.
Maybe it's because the PPV is a B-level event, maybe it's just by chance.
Either way, all the titles remain with their previous owner heading into the event—all of whom happen to be faces.
Lesson Learned: Don't Turn Your Back on the Locker Room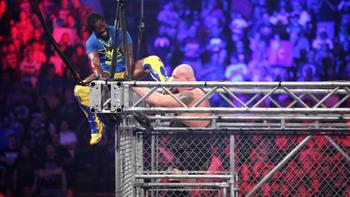 Photo Credit: WWE.com
John Laurinaitis made a lot of enemies in the WWE locker room.
So did The Big Show when he went on various rampages.
Big Show was trying to be what he was destined to be—a giant.
He felt backed against a wall, so he sided with Big Johnny. He taught the locker room to watch how they talk when they talk about him. He even punked those who messed with him.
The move proved costly.
Many men wished for his demise. Many, many men.
The Main Event Surprise Was Unexpected and Therefore Perfect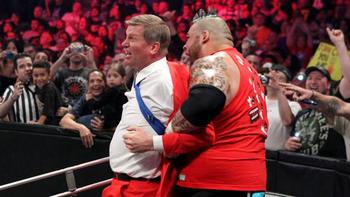 Photo Credit: WWE.com
The main event felt entirely too predictable and therefore was boring from the start.
Either John Laurinaitis would interfere and help Big Show win or Vince McMahon would stop JL and help John Cena win.
The only other outcome saw McMahon turning heel to assist Show.
Well, the first two happened, but with little impact.
Instead, it was superstars like Brodus Clay, Kofi Kingston, Zack Ryder and more rushing to Cena's aid.
The move was unforeseeable and perfect.
SuperCena Can't Be Held Down by the Man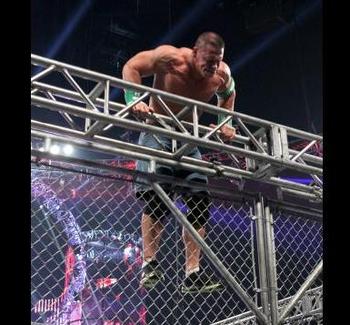 Photo Credit: WWE.com
John Cena fired—pfft.
It was difficult to see a scenario in which Cena actually lost, let alone be fired.
More so, Cena wouldn't lose at the hands of Big Show and John Laurinaitis twice in a row.
In the end, Cena prevailed.
John Laurinaitis Is FIRED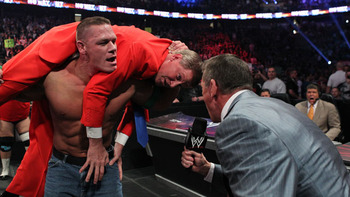 Photo Credit: WWE.com
Easily No Way Out's biggest question answered and lesson learned was the result of which John would be fired at the end of the night.
That would be Mr. John Laurinaitis.
John Cena won, Big Show lost and JL was fired. Kicked while already down, he then received an Attitude Adjustment through the announcer's table.
That settles that.
B-Level Talent Stole the B-Level Show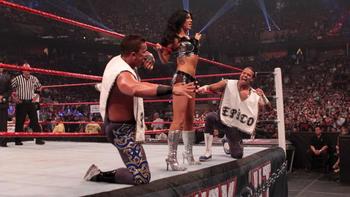 Photo Credit: WWE.com
No Way Out is a B-level pay-per-view.
Looking back, it was the mid-carders who really thrived and stole the show. You can make an argument that that is how it's supposed to be.
Let's rewind.
David Otunga received more than 45 seconds of beat down. In the pre-match, he actually got to show something.
Dolph Ziggler put forth tons of effort—which won over hundreds more fans—in a losing battle.
Christian and Cody Rhodes gave fans a quality match.
The Prime Time Players were thrust into the spotlight. The teams of the Usos, Epico and Primo and Tyson Kidd and Justin Gabriel showcased talent along the way.
Even in the end, Kofi Kingston, Brodus Clay, Alex Riley and Zack Ryder are a large part of why John Cena—face of the WWE—was able to win. Without them, Cena loses.
In essence, No Way Out did its job perfectly.
The champions retained and lesser talent took advantage of the opportunity to shine.
Keep Reading