Portland Timbers vs. Los Angeles Galaxy: 6 Things We Learned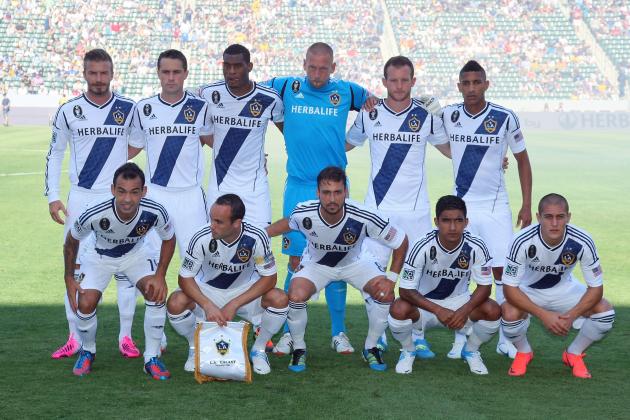 Victor Decolongon/Getty Images

Let me get this straight: the Galaxy actually won a game? Bruce Arena's Los Angeles Galaxy actually won a game!? Has the world ended or something? I blame the Kings. And I just had to say that.
Regardless of whatever conspiracy you theorize, the Galaxy started the second half of the season on the right track with a 1-0 victory over John Spencer's Portland Timbers at the Home Depot Center in Carson, Calif.
With the win, Los Angeles improved to 4-8-2 (14 points) and will look to stay out of the Western Conference cellar this Wednesday against Real Salt Lake.
Let's take a look at six things we learned from this match.
Begin Slideshow

»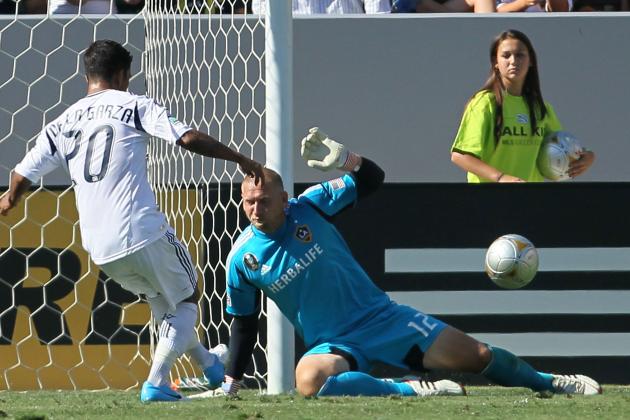 Victor Decolongon/Getty Images

This is why Josh Saunders is a viable asset to the Los Angeles Galaxy: he knows how to make saves, period. All that substance abuse counseling paid off in dividends, with Saunders recording the first clean sheet of the year for Los Angeles.
Saunders made four saves to complete the shutout. He also had a slight knock early in the first half, but was able to finish off the contest. Saunders is far from being match-fit, but with every game he gets under his belt, he'll be closer to form.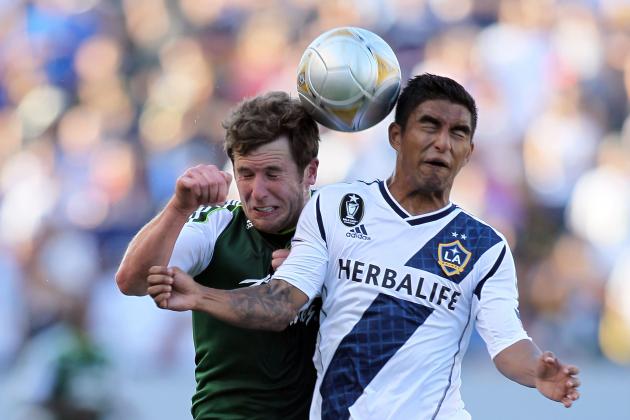 Victor Decolongon/Getty Images

Yes, once again I am alluding to that 2011-12 UEFA Champions League semifinal between FC Barcelona and Chelsea in which Chelsea conceded more possession but still won the game.
Park-the-bus tactics tend to be utilized by the most desperate of clubs, Los Angeles notwithstanding. So after the Timbers won the ball possession battle 53.5 percent to 46.5 percent, it's safe to say that Los Angeles drew out their inner Chelsea and made the scoreline trump the statistics.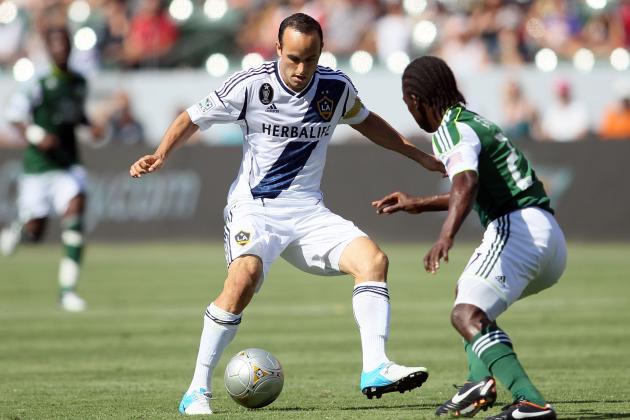 Victor Decolongon/Getty Images

It's unfortunate that Galaxy captain Landon Donovan did not score on Sunday afternoon at Victoria Street. His best chance came fifteen minutes in, when a shot clanged off the right post.
Aside from his looks on goal, Donovan was a workhorse, and played with a chip on his shoulder that came from an unimpressive showing against Guatemala for the U.S. Men's National Team. That type of intensity and work ethic is going to be needed as the Galaxy's gauntlet of matches continues.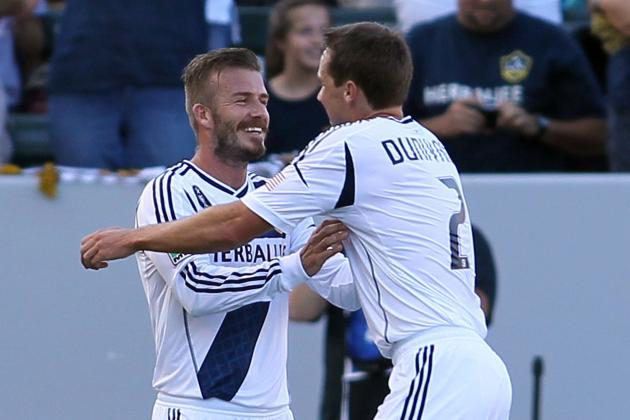 Victor Decolongon/Getty Images

Los Angeles Galaxy defender Todd Dunivant made his own personal history. By scoring off a David Beckham corner in the 61st minute of play, Dunivant ended a long scoring drought that began in May 2010, when he scored against the Seattle Sounders at CenturyLink Field (a.k.a. the 4-0 ticket refund victory for Los Angeles...Sounders fans know what I'm talking about here).
Better late than never, Iron Man. Dunivant picked up a yellow and got a knock in the second half of the match but did finish the game.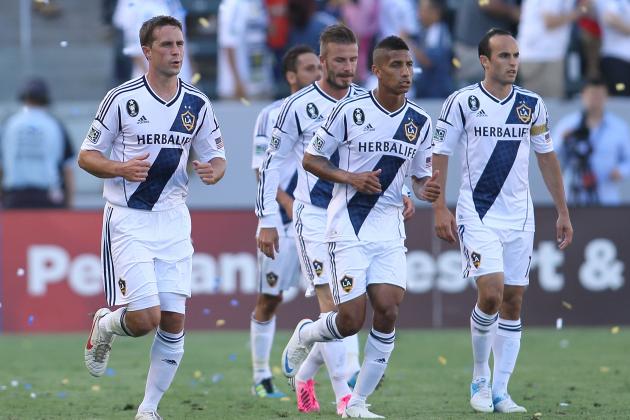 Victor Decolongon/Getty Images

Speaking of defense, Los Angeles put on its best defensive performance in a while. Although Portland did not help themselves by being poor with their finishing touch, the patchwork backline of Sean Franklin, David Junior Lopes, A.J. DeLaGarza and Dunivant made things quite difficult for Kris Boyd and new Portland acquisition Danny Mwanga.
Let's be honest here: this was a Galaxy team decimated by injuries and suspensions...and they still won. The Galaxy's depth may hold the key to the team's success the rest of this year. Of course, getting Robbie Keane back, and signing some people in the Transfer Window also makes all the difference, but we'll worry about that later.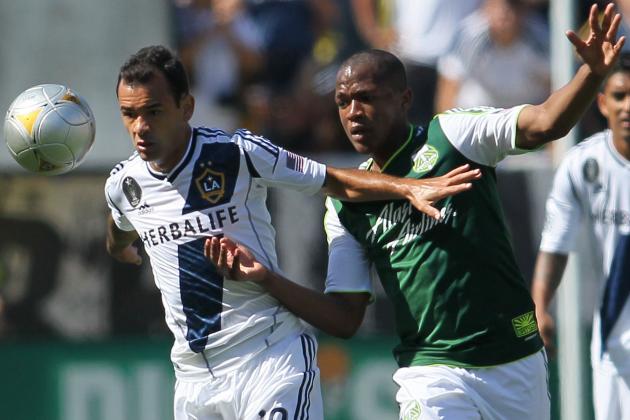 Victor Decolongon/Getty Images

One thing's for sure: Keane is not going to be starting for LA against Real Salt Lake at Rio Tinto Stadium in Sandy, Utah, although if he somehow does join the team on Wednesday, he'll be on the bench to deal with the jet lag.
But this victory is an important confidence booster for a Los Angeles Galaxy side in desperate need of points. This year, the Galaxy have a lot of work to do just to get in the chase for a spot in the 2012 MLS Cup Playoffs. Every game counts, and with every victory, the confidence will continue to build for this team.