No Way Out: Results and Grades for Each Match
wwe.com
No Way Out is officially over and all I can say is, what a great event. Most of the performers put on a great show and we finally saw the firing of John Laurinaitis.
Obviously, there were some matches that could have been better, but my overall feeling was a positive one when it was all said and done.
Here are grades for each match.
Begin Slideshow

»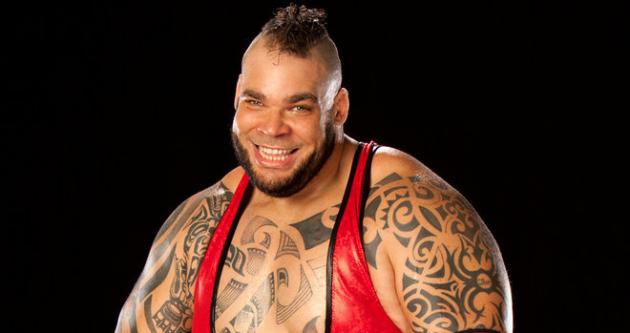 www1.skysports.com
Brodus Clay versus David Otunga was not a great match, as it was slow and dull. But, in terms of a potential long-running feud, it definitely did its job here.
Not much to write home about, but the countout was a good way of ending the match with a bad taste in the mouth of Clay.
Grade: C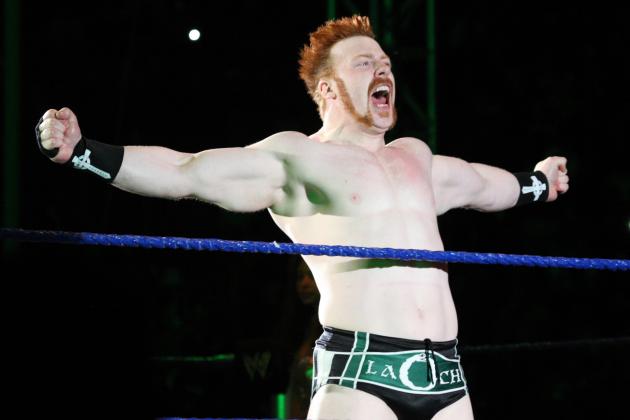 Gallo Images/Getty Images

What a way to kick off the show on pay-per-view, as Sheamus and Dolph Ziggler put on great performances. Both men are great workers, and it showed in their match tonight.
The result was never in question, as Sheamus was undoubtedly going to win. But, Ziggler looked strong in his loss. Maybe this feud will continue for a while, as these men work well together.
Also, Ziggler sold the Brogue Kick beautifully. And that's why he is one of the best in the business.
Grade: A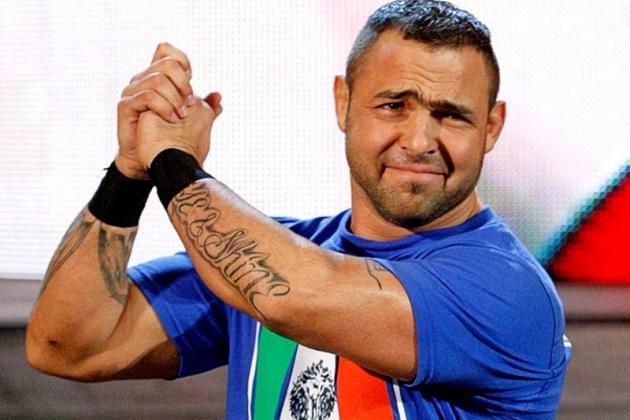 wrestlingvalley.org
The crowd at the event tonight summed this match up with one chant: boring! It was a complete waste of time and completely uninteresting.
When is Santino going to defend his United States Championship? This feud with Ricardo Rodriguez needs to stop, my stomach can't take it.
Overall, it did absolutely nothing for me.
Grade: F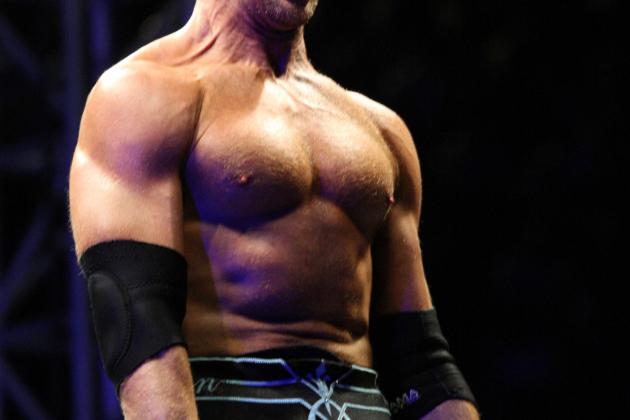 Gallo Images/Getty Images

Again, Rhodes and Christian delivered a quality match. I will be honest with you, I thought they would put the belt back on Rhodes, but it looks like this feud will continue.
Christian winning with the spear was a nice change, but I would have liked to see the Frog Splash finish. That isn't a big deal though, as both men put on a nicely paced match.
Grade: A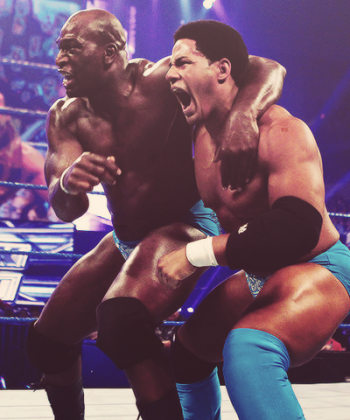 pearlystreet.tumblr.com
First off, it was great to see Tyson Kidd and Justin Gabriel make the pay-per-view. Also, it was a nice change to get all four of these tag teams some time to gain exposure for the fans.
The match was great. There were some amazing spots, but the best had to be the hurricanrana Tyson Kidd used to the outside of the ring into all the competitors. It was also cool to see A.W. turn on Primo and Epico, even though that pairing didn't last long.
The right team got the win, and this will set up an interesting tag team title match. That is...if R Truth can compete.
Grade: A-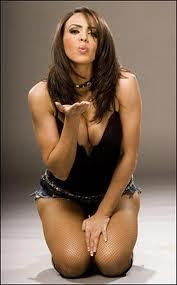 wrestlescoop.com
For a women's match at this stage in the division, Layla and Beth Phoenix put on a great one. Layla continues to look great, as does Phoenix, who is probably the best female wrestler the company has.
I was hoping Kharma would finally make an appearance, but she didn't. Either way, Layla retained and did it in impressive fashion.
Maybe there is hope for the divas division.
Grade: B+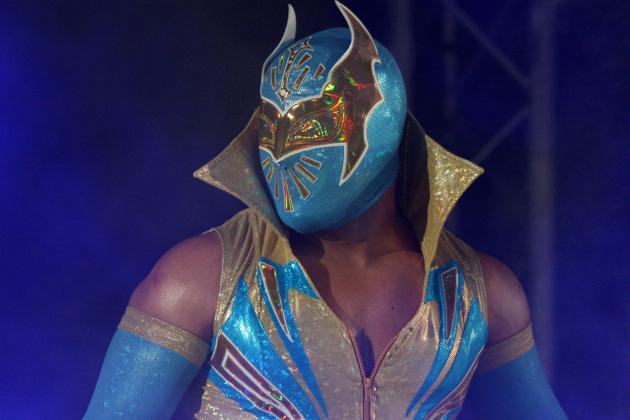 Gallo Images/Getty Images

One thing I will say is this: Hunico needs a push. He is an amazing in-ring performer who can gain heat. He is also deceptively strong.
Another great performance from Sin Cara, who since his return, has not botched yet. Even though we knew who was going to win, it was still a fun match. Hunico brutalized Sin Cara, but still fell victim to the Mexican superstar.
But seriously, it's time to give Hunico a push.
Grade: A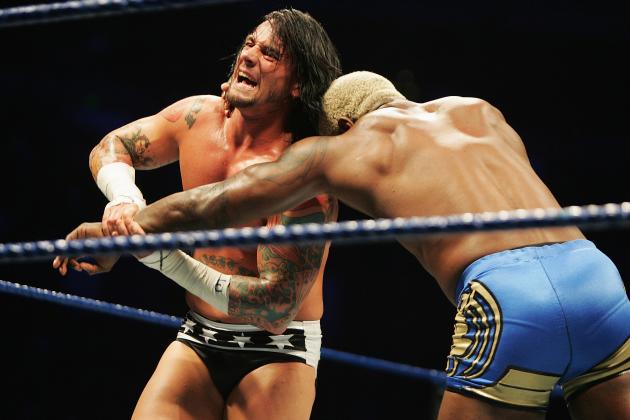 Gaye Gerard/Getty Images

I am really happy AJ did not make a huge impact on the match. What was even better was the fact that Kane carried her out and she was still smirking at CM Punk during the exit.
As for the match, it was better than expected. Punk and Bryan were obviously technically sound, but even Kane looked amazing. Kane is usually very good, but he was on another level tonight.
I honestly thought Punk would drop the title tonight, but he earned the pinfall to keep the belt.
Grade: A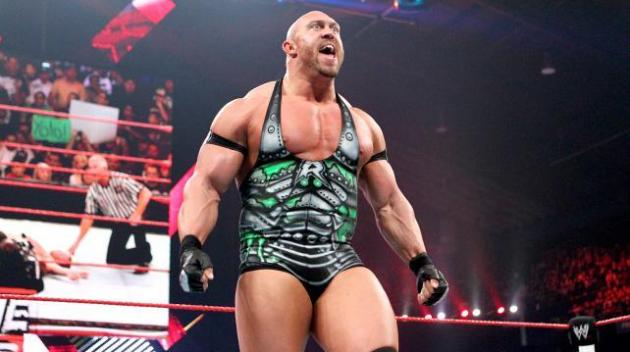 adamswrestling.blogspot.com
Before the main event, we got our typical Ryback squash match. He did a couple of different things, but for the most part it was predictable.
Time for a feud. I suggest a feud with maybe a guy like Jack Swagger.
Grade: D-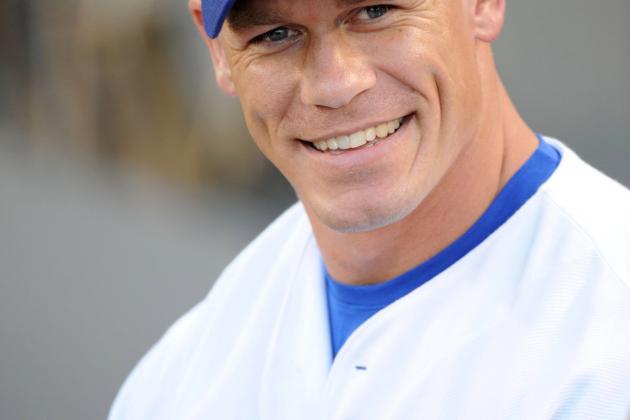 Harry How/Getty Images

Thank God John Laurinaitis is gone. I could not stand his boring character anymore, and he was finally put to bed by Mr. McMahon.
I honestly was bored of the match in the beginning, but when Brodus Clay and company came out to keep Big Show from getting out, it got far more interesting. The best thing was Cena putting Laurinaitis through the Spanish announce table.
Raw should be a good one tomorrow, so be sure to tune in.
Grade: A-
Overall Pay-Per-View Grade: A