WWE No Way Out Results: 12 Things We Learned from Sunday's PPV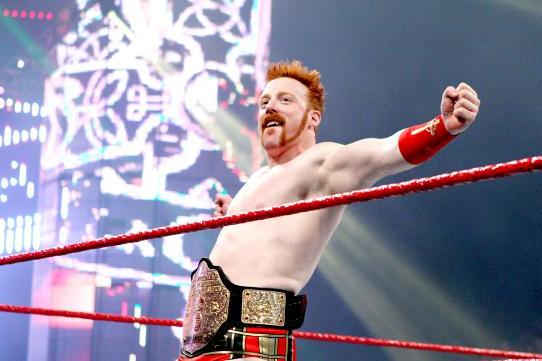 If we learned anything from the No Way Out pay-per-view, it is that Monday night's Raw edition should be interesting.
Maybe more interesting than the PPV event itself.
This card left me empty. Two matches in particular—the WWE Title and the World Title Match—saved the show. But we learned more about the summer events from Triple H and found out A.J. Lee is one "crazy" woman.
Now that John Laurinaitis is fired and John Cena got through Big Show, we can now focus on Brock Lesnar, SummerSlam and, of course, who the new contender for CM Punk will be. Here's to hoping a Kane/Punk feud with Lee involved makes the summer months that much hotter.
Here is what else we learned from No Way Out.
Begin Slideshow

»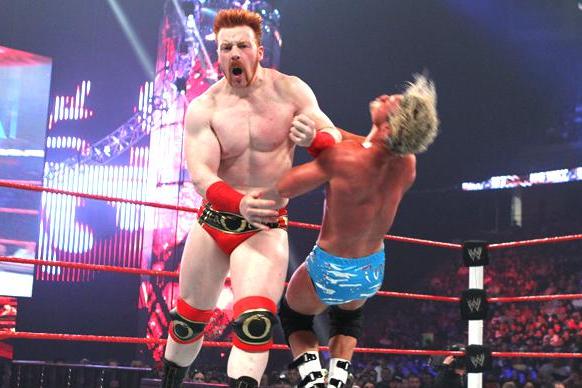 What's the deal with Sheamus constantly being the opening act of a PPV event? And we almost saw a "Daniel Bryan" happen again.
Sheamus wins the title contest, but it was a bigger night for Ziggler in the loss.
And Ziggler is a lot better than I thought.
Why in the world was Ziggler taken out of the (WWE) championship picture after he lost to CM Punk at the Royal Rumble?
The WWE creative has to decide what happens now. They have a gem in Ziggler, who could be a
Jericho with time, but it remains to be seen if they will keep him in the title picture.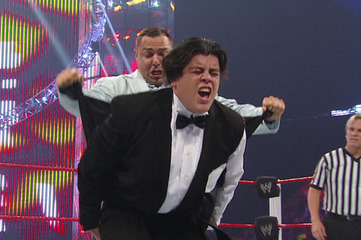 It just goes to prove that the WWE still wants to use Santino Marella as a comic relief act rather than a true wrestler.
And by the way, I hate gimmick matches like this.
If the WWE is going to use Marella in such matches, have him become the poster child for comedy (like a cartoon character), then please do us all a favor and have someone legit beat him for the United States Title.
Now that I have had my rant, the match was too long, too slow and not a huge favorite of the fans either, who shouted "boring" during the match.
And seeing Ricardo Rodriguez wearing underwear with Alberto Del Rio on his behind made me lose my dinner.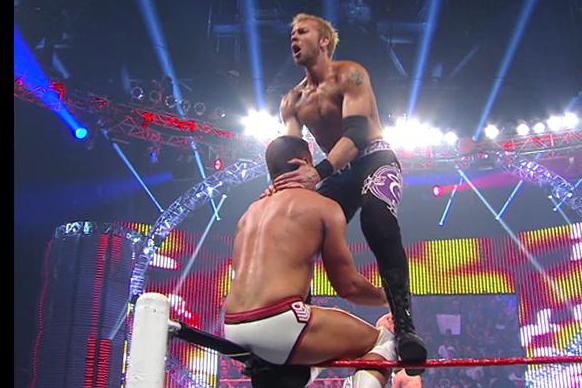 Christian and Cody Rhodes put on a good show—maybe not the show I was hoping for, but a good show nonetheless.
Both men sold for each other and proved to be a good, not great, match.
What I liked was each wrestler was able to remedy his opponent's signature moves and overcome them.
I am also hoping this is a rivalry that can have some legs like Christian and Randy Orton last year. And while the World Title went back and forth between Christian and Orton, maybe the two in the ring at No Way Out will go a long way to making the Intercontinental Title a viable belt that leads to a World Title match.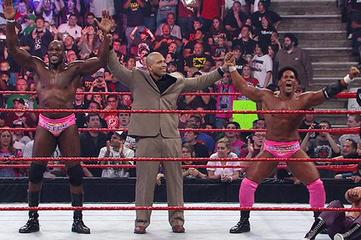 See a change coming?
A.W. made sure Titus O'Neill and Darren Young were the new top contenders for the World Tag Titles. And in doing so, it did a few things.
It proved that the tag team scene is getting better. And it also proved that old-style managing has not lost its appeal.
A.W. turned his back on Epico and Primo and showed his true colors.
This could be the best thing to happen to the tag team titles in a number of years.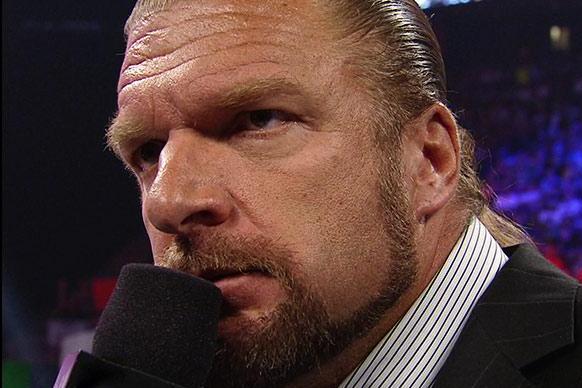 "I wanna fight you!"
Triple H could not have been more specific. And the crowd went wild.
While Triple H was in the ring, he said the two men should do what they do best, that being fight in the squared circle.
It was one of those incidents that was not as huge by other call-outs from the past, but the promotion is there and the WWE is gearing for the hot summer months.
Triple H tried to strike first.
And SummerSlam will be on everyone's mind after the PPV.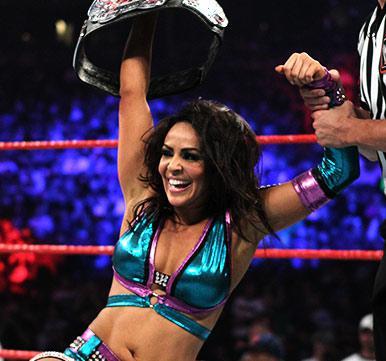 The Divas match was actually entertaining. And while the two women did not pull off every move properly, again, they sure had an entertaining match.
If Layla and Beth are going to be the ones carrying the Divas, then can we please see matches like these with more wrestling?
Layla's return seems to have added adrenaline to the WWE women, but seeing the same things from the two of them doesn't work for me.
There still needs to be more women in the ranks who can wrestle.
Where are Eve, Alicia Fox, etc.?
But the match was better than it could have been.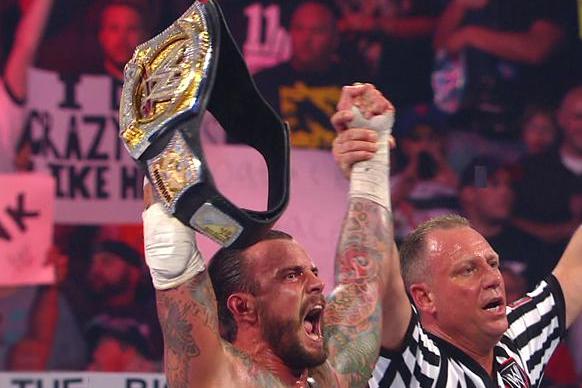 I knew something like this would happen, but I did not think it would go down like this.
Like Beauty and the Beast, we have a new turn of events in the WWE. And don't think creative will not play on this one.
Kane was vulnerable when he slammed into A.J. Lee on the apron, allowing CM Punk to retain the title.
The match itself was good and all three wrestlers (Punk, Kane and Daniel Bryan) sold it well. Let's see what happens on Monday Night Raw.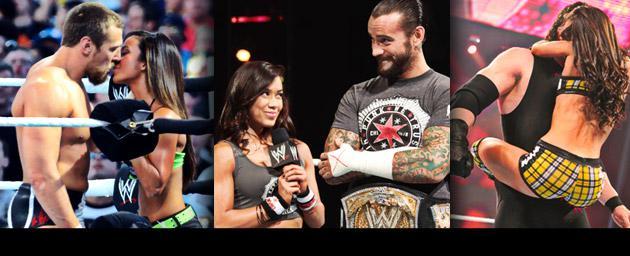 She smiled when Kane took her back stage.
But what was the meaning of her madness?
Yes, A.J. needs counseling. And to be honest, I was wondering when the Black Widow would rear her head.
But when CM Punk smiled back at A.J. after the match, I have to say that I believe something's up.
He was winning, showing and selling before he became a non-factor in the match.
Bryan needed to be included in the ending, but it did not happen.
Wonder what happens now.
Does this mean Kane and Punk feud? And if so, who challenges Bryan?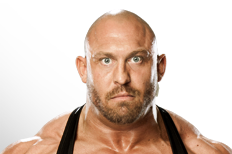 OK, we are done with that, much like Ryback took care of those two nothings in the match.
Can we please get this beast some real competition?
He is better than Batista and Goldberg.
Brock Lesnar, are you listening?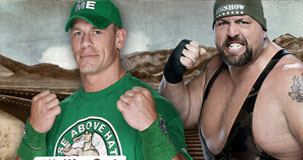 How cheesy.
There was no way out for the Big Show and the main event became a mockery.
Kofi Kingston finally took the big man off his feet. Wrestlers were showing some support for Cena.
The finale was not as good as it should have been.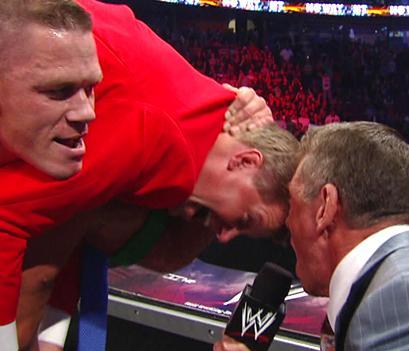 Seeing Vince McMahon fire John Laurinatis was worth it. The PPV was average at best. The Ziggler-Sheamus match and Triple Threat match saved this PPV.
Now we wait and see what happens on Raw.
For everything the PPV should have been, there was an underlying current of boredom.
Now, who faces John Cena? What happens to Big Show and the rest of the roster and titles? Monday night should be interesting.