US Open Golf 2012 Leaderboard: Lee Westwood and Players That Will Contend
June 17, 2012

Andrew Redington/Getty Images
Lee Westwood, Graeme McDowell and Jim Furyk are all going to have a chance to come away the winner of the 2012 US Open, and I have a feeling it's going to be a tight race to the finish line.
These three golfers, plus a few others, have put themselves in the position to succeed through the first three rounds of the tournament, and now all they have to do is close it out. The catch is, this is going to be much easier said than done.
This is the US Open we are talking about, folks—only one of the greatest stages in the sport of golf.
The pressure is going to be on everybody on the course. Every stroke is going to make a difference, and there is absolutely no room for error.
I have a feeling these three players are going to be in it at the end as the major contenders for the win though, so now it's just a matter of who's going to be the one to come away with the title.
Let's break down these contenders.
Lee Westwood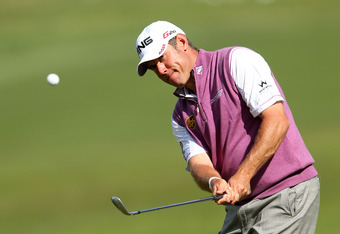 Ezra Shaw/Getty Images
Right now, Westwood is my unabashed pick as the favorite to win the 2012 US Open. He's been playing great golf as of late and is coming off a Round 3 that saw him shoot three-under-par off the strength of five birdies.
He hasn't won a majors title before, so that could work against him—or it could be a motivating factor. I'm going to lean towards the latter. Westwood is currently tied for fourth at two-over-par.
Graeme McDowell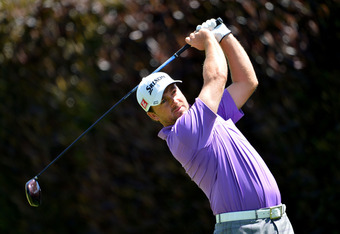 Stuart Franklin/Getty Images
McDowell knows exactly what it feels like to win the US Open, as he won at Pebble Beach in 2010, and I have to believe that will give him a slight advantage in the nerves department.
He's a proven winner and he's coming off a Round 3 that saw him shoot two-under-par off the strength of three birdies. It's tough not to like McDowell here, as he's currently tied for first at one-under-par with Furyk.

Jim Furyk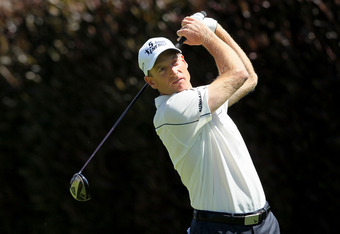 Jeff Gross/Getty Images
Furyk has been the top dog for most of this tournament, and he's displayed incredible veteran poise and consistency. Furyk has got that veteran grit going for him, as he's played in 17 US Opens, and actually won the event in 2003.
This year, he's finished even two out of his first three rounds, shooting a one-under-par in Round 2. His play has him tied for the lead at one-under-par on the tournament. You have to like his experience in this situation, and if he can continue his consistent play he'll be hard to beat.
Other Contenders: Fredrick Jacobson, Blake Adams, Ernie Els, Nicolas Colsaerts, Jason Dufner, Beau Hossler (a).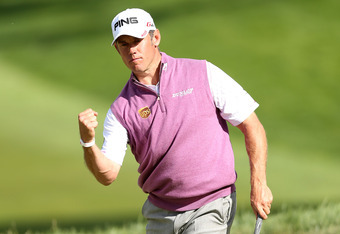 Ezra Shaw/Getty Images
Prediction
Call me crazy, but I really like the streak Westwood has been on as of late and I don't see McDowell or Furyk playing a perfect final round. This will allow Westwood to catch up and eventually win his first title.
Click here for the official 2012 US Open leaderboard.