UFC Head-to-Toe Breakdown: Wanderlei Silva vs. Rich Franklin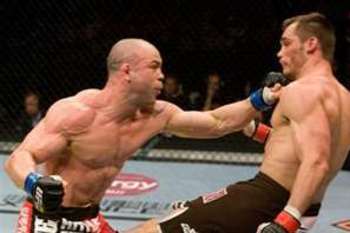 Photo by Yahoo Images
Regardless of the tepid fan reception surrounding UFC 147, Wanderlei Silva will take on Rich Franklin in a rematch of their 2009 battle, which Franklin won by unanimous decision.
The griping has much more to do with the fact that this fight is being sold as the main event of a pay-per-view, which makes the grumbling understandable, than its entertainment value, which is substantial, despite any supplementary considerations.
Their first fight was an entertaining affair that won Fight of the Night honors. This one should be no different. The only problem with it is that it has about zero significance value. It's a rematch of a fight that wasn't controversial. It's being contested, again, at a catchweight. With Franklin at 37 and Wandy at 35, with about 10 times that in fight years between the two of these warriors, neither guy is seriously thought to ever contend for a title again.
People are apprehensive about dropping $50 for anything other than a stellar card. In the No. 3 or 4 spots, even the co-main slot, this wouldn't be an issue. But as a main event, it's a rough sell for the UFC.
But that's just analytical stuff.
Let us, as fans, view this fight through the proper lens. Take the glitz and glamour out of it. Forget about title shots, main events and even divisional relevance. We must do that to truly appreciate this fight because those things have gotten in the way and marred its worth. And that worth is easier to see when you look at this fight for what it is: two MMA stars, albeit aged stars, but still, two fighters who've given us their all over the years and produced some epic battles.
Let's take a look at how they stack up.
Striking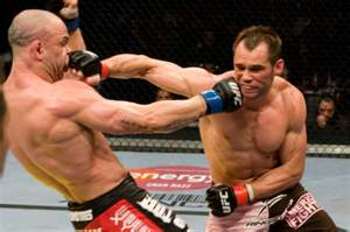 Photo by Yahoo Images
Here we have a tactician vs. a killer. Franklin uses good footwork, angles and strategy to outstrike opponents. Silva has a more aggressive style and looks to decapitate his foes.
Both have power, but Silva is the much more accomplished knockout artist. Of his 34 career victories, 24 have come by knockout. Franklin has 15 of his own knockout wins, but he's not the feared head-hunter that Silva is.
Where Franklin surpasses Silva in this aspect is his all around stand-up game. He does a little bit of everything, and he does it well. He punches effectively. He has grossly underrated kicks, especially to the body. Even at 37, he still has a strong chin. And unless the Silva in question is named Anderson, Franklin's clinch is strong enough to at least keep him out of trouble.
Silva is a brawler, unafraid to go toe-to-toe with anyone, much to his recent detriment. As age and fight miles have deteriorated his chin, his sort of style has become a disadvantage. Plus, he's like the Maximus of MMA. He loves to fight to the crowd, offering his future cognizance to please fans. That's why he's so beloved, but it's a dangerous approach for an aging fighter.
Franklin should be able to avoid the bombs and outpoint Silva here, just as he did in their first meeting.
Advantage: Franklin
BJJ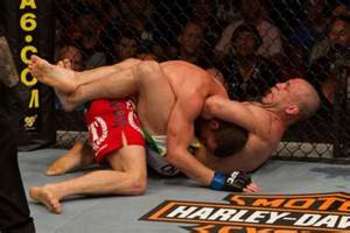 Photo by Yahoo Images
When speaking of two primarily stand-up fighters, this area is often just an afterthought, but this is still an MMA fight and anything can happen.
Silva is a BJJ black belt, but has never really used that skill in an offensive capacity. Because of his historically inept wrestling, Silva developed a very good guard, but used it in only a defensive fashion. He locks his opponent up and holds on for dear life, hoping for a stand-up from the referee. He does have three submissions to his credit, but two are from his vicious punches; only one is an actual submission: a rear-naked choke against an unheralded opponent a dozen years ago.
Franklin holds a brown belt in BJJ, but is the better submission artist, holding 10 wins via the tap. However, what with Silva's defensive jiu jitsu prowess, it's unlikely that Franklin could score a submission here.
In a straight-up jiu jitsu match, I'd pick Franklin by points. But with the time it takes to work for a submission against a strong opponent, it's doubtful that this area will benefit either guy.
If this fight does get some mat time, it's probable that we'll see a stalemate.
Advantage: Even
Wrestling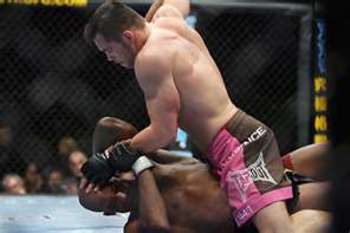 Photo by Yahoo Images
While neither competitor is a great wrestler, Franklin has the better takedowns and the better takedown defense.
Wrestling will likely not be an issue, but if it turns into a war of attrition with razor-close rounds, don't be surprised to see Franklin score round-ending takedowns to try to influence the judging in his favor. That is, after all, how he lost to Dan Henderson.
And getting back to BJJ for a moment, even though the ground game would probably result in a stalemate; in MMA, the guy on top, almost without exception, wins this battle.
Advantage: Franklin
Chin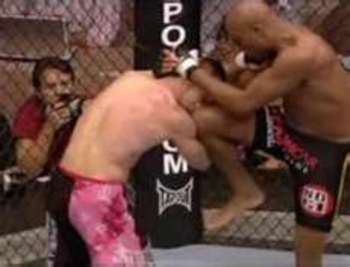 Photo by Yahoo Images
To truly appreciate Franklin's chin, we have to look back at his two most brutal losses, both to Anderson Silva. In those fights, Rich was just outclassed, but he absorbed a ton of punishment before succumbing to Anderson's attack.
The only guys to ever really knock Franklin out with one or two shots are Vitor Belfort—whose punching power is unparalleled, and Lyoto Machida—who ended Rich with a headkick. That sort of stoppage transcends a strong chin.
In Silva's last nine fights, he's posted a 3-6 record, with four of those losses coming via brutal, out-cold knockout, three in the first round. Wandy's chin used to be legendary, but age and miles catch up to everyone.
Advantage: Franklin
Cardio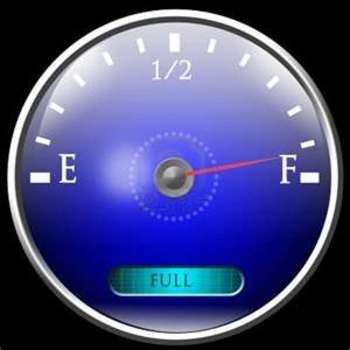 Photo by Yahoo Images
Since the UFC adopted a five-round main event policy, wins could actually be an issue here.
Neither fighter has even shown a propensity to gas out and are renowned for their training habits and professionalism, but five-round fights are unfamiliar territory to both. Franklin went five hard against David Loiseau back in 2006, and Silva against Cro Cop and Tito Ortiz—both fights taking place over a decade ago.
Both Franklin and Silva are seasoned veterans, though, and should be able to pace themselves for five hard rounds. The only way this would become a problem is if the fight starts frenetic and turns into an all-out barnburner.
Regardless of gas tanks, such clashes at the higher weight categories tend to have fighters sucking wind like lifelong Camel No-Filter smokers.
Because this is uncharted territory for both guys in quite a while, we must declare this a draw.
Advantage: Push
Experience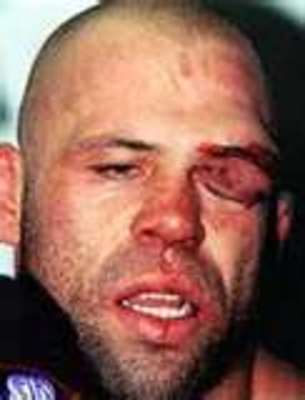 Photo by Yahoo Images
Normally when qualifying experience, it's the case of a younger fighter vs. an older one. Here, both guys have been fighting since the 90's.
Silva has more fights and has been fighting longer, but trying to make that out to be an advantage is like saying a cop with 12 years on the job is better than a cop with 10 years on the job. The difference is negligible and depends on a hundred other factors.
In this particular instance, the more experience could actually be a disadvantage. We're talking about two older fighters, and in this game, age and fight miles matter. Franklin is older, but Silva has a dozen more MMA fights.
Also, it cannot go unmentioned that Silva fought for so long in Pride, an organization that had little regard for weight differentials. Wandy, now, and naturally a middleweight, fought battles with numerous heavyweights, including hard-hitters like Cro Cop and Mark Hunt.
That sort of thing has major physical effects on fighters. That's why they enacted weight divisions in the first place.
Experience speaks to a fighter's ability to deal with scenarios and fight through adversity, and both Franklin and Silva have that in spades.
Advantage: Push
Prediction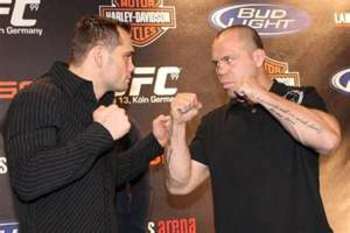 Photo by Yahoo Images
Based on their first fight and the probability that Wandy is far more deteriorated than Franklin, it's safe to say that Franklin deserves to be the the favorite in this rematch.
Franklin just needs to be careful of Wandy's power punches, but he should be able to avoid those and either score a TKO or win a decision.
Wandy can knock out anyone if he lands clean, but counting on the one-punch knockout is not exactly a high yield scenario. Wandy will make a good fight out of it, and as far as many hardcore fans are concerned, he's must-see TV, but he's probably going down.
Keep Reading