US Open Golf TV Coverage 2012: How to Catch Prime-Time Olympic Club Action
June 17, 2012

Jeff Gross/Getty Images
Prime time at the 2012 US Open is going to be populated with stars the likes of Graeme McDowell, Jim Furyk, Lee Westwood, Tiger Woods and an amazing amateur named Beau Hossler.
If you're a fan of golf—or sports in general—this is going to be a final day that you're going want to tune in for. You just can't miss it.
The US Open has hosted some very epic championship Sunday performances, but this 2012 Sunday has a chance to really take the cake as far as awesome factor is concerned. Here's some of the main storylines you're going to want to tune in to, and how you can catch all the prime-time fun.
When: Sunday, June 17th at 4 p.m. ET to 10 p.m. ET

Where: The Olympic Club, San Francisco

Watch: NBC

Leaderboard: You can follow the official US Open leaderboard right here.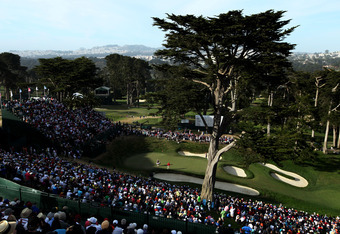 David Cannon/Getty Images
Prime-Time Tee Times
4:50 p.m. ET: Casey Wittenberg and Tiger Woods
5:20 p.m. ET: Jason Dufner and Beau Hossler (a)
6:00 p.m. ET: Lee Westwood and Fredrik Jacobson
6:10 p.m. ET: Jim Furyk and Graeme McDowell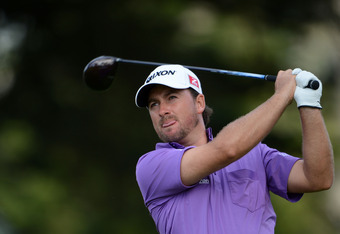 Stuart Franklin/Getty Images
Prime-Time Storylines
1. Will The Leaders Be Able to Hold On?
The final round is going to be pressure-packed, and both Furyk and McDowell are going to have to keep up their stellar play if they want to hold onto their slight one-under-par lead. Not only will they have to battle with each other on each hole, but the rest of the field will be trying to make ground on them as well. I expect tons of pressure on the front-runners.
2. Will Tiger Woods Make a Comeback?
Tiger looked great through the first two rounds of the US Open, but really put himself in a hole in Round 3 by shooting a five-over-par to put him at four-over on the tournament. We know Tiger can play big in huge situations, but is he too far back to be considered relevant anymore as a leader? One great hole can make all the difference.
3. Will a 17-Year-Old Win the US Open?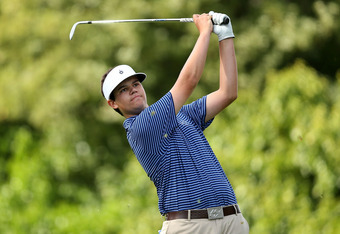 Ezra Shaw/Getty Images
The very fact that amateur golfer Hossler finds himself starting off the final round of the US Open tied for eighth at three-over-par is impressive enough, but some think that he may have enough magic left to win the thing. The kid is still in high school, mind you, and we're talking about him having a chance here. Either way, this is an incredible story.
4. Will Lee Westwood Win His First Major Title?
Westwood is a fantastic golfer and he's got the No. 3 overall world ranking to prove it. The thing he doesn't have though is a major title. He's currently sitting at two-over-par on the tournament, which has him tied for fourth place going into the final round.
He's been playing great golf lately, so will he finally be able to capture a major? I wouldn't count against him right now.