WWE No Way Out 2012: Roundtable Predictions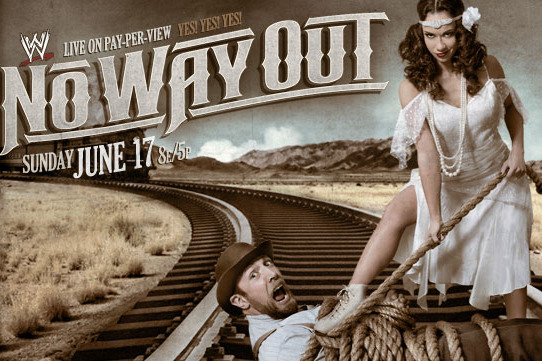 What's up, ladies and gentlemen? My name is Eric Kanes, and I am back here today with my monthly pay-per-view preview. I will break things down and give the realistic odds for each match.
As always, I'll have some fellow QuickWrestlingNews columnists joining me. This month, we've got Dave Scott, Adam Behan, George Cushnie, Liam Hindmarsh and "Primetime" Gregory Bitetzakis. Unfortunately, Geddy Cahoon will not be able to join us this month due to an illness.
Just for fun, I'm keeping track of the amount of predictions the QuickWrestlingNews staff got right for each PPV. Here are the results for Over the Limit:
Eric Kanes: 6

Geddy Cahoon: 6

Adam Behan: 6

Dave Scott: 6

Gregory Bitetzakis: 6

Liam Hindmarsh: 5

George Cushnie: 5

And here are the combined PPV prediction results:
Adam Behan: 22

Dave Scott: 21

Eric Kanes: 21

Geddy Cahoon: 20

Gregory Bitetzakis: 18
Liam Hindmarsh: 17

George Cushnie: 17

Now without any further ado, let's get this show on the road!
Begin Slideshow

»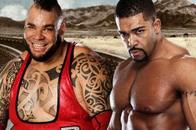 Eric Kanes: This is a random match put together for the pre-show with no build behind it, which seems to be the theme for these pre-show matches. Otunga will likely get some offense in, but it will end with the typical dominant Brodus victory.
However, it's pretty bizarre that after six months, he hasn't had one proper feud and has just been participating in squash matches. What purpose does a talent serve if all he does is bury other talent?
Eric's Pick: Brodus Clay
Dave Scott: Yet again, we have another YouTube opener to the show. I do like the idea of these matches. However, I would like there to be some kind of build towards these matches. I know they are free matches out with the PPV, but why should anyone care about this match? There is no reason for these two guys to fight and the match holds little to no importance.
Anyway, I can't really see past Brodus winning the match, wouldn't really make sense for him to lose to Otunga even though I would prefer to see Otunga win as I see him being the bigger star of the two in the long term.
Dave's Pick: Brodus Clay
Adam Behan: This match sprung up out of nowhere and it seems as if it will head that way afterwards as well, terrible match for a PPV. David Otunga is a jobber who drinks coffee and I am struggling to recall the last time he even won a match. Brodus Clay has been definitive as the monster face and is still undefeated. After the beating he suffered via the Big Show, I expect this to be a statement and Brodus to dominate. This match is a foregone conclusion, David Otunga is about to get smashed and "Funked" up.
Adam's Pick: Brodus Clay
George Cushnie: I don't see why we need to review this match as it's not on the PPV, but since I'm forced to go over it, then let's look at it. Brodus is a beast and there's no way that Mr. Baby Oil (David Otunga) should get the pinfall. WWE made a big deal out of Brodus' undefeated streak before his match with Big Show the other week, so when he does lose, it'll be to a top star, not to Otunga.
George's Pick: Brodus Clay
Liam Hindmarsh: I like the idea of pre-shows on YouTube. Although I doubt they actually persuade many people to order the PPV by doing pre-shows. With that being said, I'm happy these two are on a pre-show rather than wrestling on the main card. I don't like Brodus Clay at all. I know the kids love him. But I don't find myself being entertained by an overweight dancing man. I do actually like Otunga. The snide lawyer gimmick is good for him, ring-wise he could improve but I think he could have a decent future.
My guess here is that Brodus wins in about five minutes, so we'll get 25 minutes of Cole, Lawler and Booker trying to convince everyone to order the show.
Liam's Pick: Brodus Clay
Gregory Bitetzakis: Part of our new pre-show routine, we have "Mr. Squash Anyone Not Named Big Show" versus "Mr. David I Have Big Muscles Hudson." Let me make this pretty quick, Brodus will squash Otunga and that's it. For the record, I kind of like Otunga and would like to see what he would do in a midcard feud. If for nothing else to hear his awesome entrance music every week.
Gregory's Pick: Brodus Clay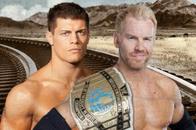 Eric Kanes: To be quite honest, Christian's return has been anticlimactic. This match has potential to be pretty good and I'm glad that the title is on somebody credible and experienced who could raise its worth if this is done correctly. I say that very skeptically as WWE has completely neglected any championship who is not the WWE Championship lately. Either way, I see Christian retaining here in a potential three-star plus opener and retaining his title.
Eric's Pick: Christian
Dave Scott: This match should be a decent encounter. Their last match was pretty good and I'd be expecting pretty much the same again. I don't think it would look to good for the title to change hands so quickly, however, both of these guys shouldn't be in the IC title picture. Both guys are beyond it. Hopefully this is Cody Rhodes' last match involving the IC title so they can move him up the card for perhaps a feud against Sheamus down the line. With that thought, I'm hoping that Christian doesn't stay in the IC title picture for too long as well, and I hope he gets moved back up the card.
Dave's Pick: Cody Rhodes
Adam Behan: Now this match has the potential to be a great midcard match. I have been disappointed with the lack of exposure Cody has been receiving lately and I hope he puts on a great performance as always. Christian looks good as the intercontinental champion after his win over Cody at the last PPV. I cannot see Cody getting the title back at all from now on in, he must be promoted to the top card level soon and give Sheamus a threat to the World title. So the winner of this match will be Captain Charisma.
Adam's Pick: Christian
George Cushnie: Ordinarily, this would be a candidate for match of the night, but with the other matches that are advertised, it might get overshadowed. Christian's a solid upper card guy and Cody is on his way to the main event, there's no doubt about it. SmackDown has a whole raft of young superstars that Christian can work with at IC title level, but only after he's finished working with Cody.
If WWE gives this feud some legs, maybe until SummerSlam, then Christian will do what he always does: put on a series of stellar matches with a guy who the WWE views as the star of the future. Neither man needs the title, but my guess is that after a highly competitive match, Captain Charisma will get the win over Cody.
George's Pick: Christian
Liam Hindmarsh: Really looking forward to this match. I'm a huge fan of both guys and actually think both of them are perhaps beyond the need for an IC belt and both could hang in the main event picture. Christian has already shown that he can. When Cody lost to The Big Show at WrestleMania, I hoped that then he would be propelled to the main event. With that been said, a top-quality match with Christian could do nothing to hurt his chances at all.
MITB isn't too far away now and barring Wade Barrett returning before then, I see Cody holding the briefcase. So for now. I'm saying Christian will win in what will be a very good match. I wish he was in a better position than the IC champ, but the long Rhodes run and a extended run for Christian can only help the prestige of the title.
Liam's Pick: Christian
Gregory Bitetzakis: Two wrestlers I enjoy watching up against each other making the IC title look somewhat significant again. Even though I think both could be higher on the card I think I will enjoy this match a lot. In terms of a winner, Christian just won the belt in the last PPV and will not lose it this quickly. Christian wins and moves on to another opponent while Cody Rhodes hopefully climbs the roster ladder and does bigger things in his future.
Gregory's Pick: Christian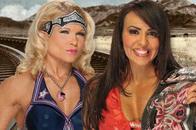 Eric Kanes: This is the monthly Diva's match with no buildup or excitement behind it. I'd imagine that Beth will win here, seeing as Layla's reign has been one of the most uneventful reigns ever.
Eric's Pick: Beth Phoenix
Dave Scott: As I say every single month...I don't care. The Diva's division is a mess and doesn't mean anything to me. So I'm gonna yet again give a shallow answer and say I want Layla to win because she is a total babe and I would rather look at her on my TV.
Dave's Pick: Layla
Adam Behan: Oh God, not again. Everything has been terrible when it comes to Layla; this Layla sucks. Beth Phoenix should never have dropped the strap prior, but I feel that she will not regain it just yet. Kharma is still so far away from returning, sadly, so the WWE will keep the title on the most useless diva like always.
Adam's Pick: Layla
George Cushnie: Layla is hot. Not just normal hot, but smoking hot. She's probably the most attractive diva on the roster in my opinion. Does that mean she's the best wrestler in the world? No, but she's a hell of a lot better than most of the other women on the roster, except for Kharma, Natalya and her opponent Beth Phoenix.
My guess is that this match came about as a result of the mixed tag team match we saw this past Monday on Raw, which pitted Santino and Layla against Ricardo Rodriguez and Beth Phoenix. Apart from that, the only divas we've seen regularly on TV are Eve Torres and A.J., neither of whom are wrestling right now.
Logic would dictate that Beth should beat Layla because she's a lot stronger and more experienced than Layla, but I don't see WWE derailing Layla's momentum right now. She's only just returned from a long-term injury, so she'll keep the belt for a while yet.
George's Pick: Beth Phoenix

Liam Hindmarsh: Layla beat Beth at the last PPV. Since then I can't recall any major interaction between the two divas. They had a good match at Over the Limit. It was nice to see two divas who looked good and who could wrestle as opposed to talentless good-looking girls.
As much as it hurts me to say it, I don't think baby face Layla has gone over with the crowd. Probably doesn't help when she kept her Laycool music. As annoying as she and McCool were, I feel that Layla would be better as a heel. I see no reason for her to lose the belt. She's trying her best to get over and is working hard. I'm picking my fellow English person for the win
Liam's Pick: Layla
Gregory Bitetzakis: Layla.....it was nice while it lasted. The WWE did a good job making you into a credible opponent for the near future, and even though we barely heard you say a word, you have gotten better in the ring and will be around for a while.
That being said, even though it feels like I have been saying this for the longest time, it looks like Kharma is on her way back into the ring and she needs an opponent. Beth is that opponent and she needs the belt on her. Beth wins and hopefully we get a Kharma sighting real soon.
Gregory's Pick: Beth Phoenix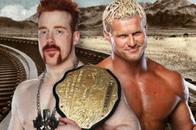 Eric Kanes: Sheamus versus Alberto Del Rio did not sound very enticing as it was. Substitute Ziggler in for Del Rio at the last second and there is literally no hype going into the world title match. The roster has been hit hard with the losses of Chris Jericho and Randy Orton and it shows. This match will likely get some time due to the card not being very large, but ultimately, Sheamus will emerge victorious and I see no other possible scenarios.
Eric's Pick: Sheamus
Dave Scott: I wish this match had been the first option for the title match instead of a second option. Ziggler deserves to be in the title picture on a regular basis, and I would love to see him get a long title run. This wouldn't appear to be his time, though. WWE seems more interested in Del Rio's push, which I believe is pretty pointless as he isn't as over as they want him to be. He is a good worker but he'll never be a money maker for the company.
Ziggler, on the other hand, is pretty over, he can talk better than most of the roster and he always puts on a great show. But like I said, this isn't his time, he has just been a second option for this match so I can't see WWE putting the title on him at this point. I really think Sheamus is the long-term option for WWE.
Dave's Pick: Sheamus
Adam Behan: Here we go. I never thought I would see Dolph Ziggler in another main event ever. He is a hard worker and is a much-deserved replacement for Alberto Del Rio. This should be a good match with lots of variety and a potential show stealer. I also can see that no matter who Sheamus goes up against he will beat them. Alberto or Dolph? Didn't matter, they are both victims to Triple H's guy. Sheamus will take a belting but hit a Brogue kick that Ziggler will over sell for the win.
Adam's Pick: Sheamus
George Cushnie: Big Sheamo finally knows who his opponent is going to be at No Way Out. For anyone who believes that Del Rio was "concussed" by two chops from Khali, then I feel sorry for you. Alberto was injured when Sheamus rattled his head off the metal sign on the stage at last week's SmackDown taping.
For far too long, Ziggler has been overlooked by WWE. He consistently puts other talent over, despite the fact it's hurting him in the eyes of the fans. More often than not, Ziggler has one of the best matches of the night, regardless of who it's against and it's time he was given a prolonged main-event run by WWE.
As far as the big Irishman is concerned, it seems like WWE is grooming him as the franchise player on SmackDown. His interaction with Vince and Big Johnny on Raw was tremendous and he even managed to get a decent match out of Tensai.
This is a tough call for me. Although I'd love to see my boy Dolph pick up the win, I can see Sheamus winning, but only just.
George's Pick: Sheamus
Liam Hindmarsh: I want this to be an awesome match. Match of the night. I want Ziggler to be outstanding. I feel bad for Del Rio for getting concussed and all that, but frankly, I don't see much him in anyway. I feel this match would be better than Sheamus/Del Rio. What I love most about Ziggler is that he can see practically anything and he's damn good at selling them too.
All be it a little over the top sometimes, I think it does add that little bit extra to the match when you see him sell a huge move and you're like "OHHHH" Ziggler, is in a similar situation to Cody Rhodes—on the cusp of the transition from midcard to main event. With Randy Orton currently out, Sheamus is the top face on SmackDown and will likely retain the belt. Ziggler will have to wait a little longer.
Liam's Pick: Sheamus
Gregory Bitetzakis: I think this is one of the easier matches to predict. We all know it was supposed to be Alberto Del Rio in this spot but due to a concussion suffered in a house show, he can not compete. It is funny that they pin the injury to The Great Khali because honestly if you did not know better, would you be really surprised if you heard that Khali injured someone. I mean I know it's tough since he is only in a match for about 20 seconds but seriously, he is horrible in the ring.
Anyway, back to the match, Dolph is a sub so while he will put on a great match, there is no way he is walking out with the belt, so that means Sheamus wins again.
Gregory's Pick: Sheamus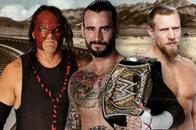 Eric Kanes: This match has had the most intriguing buildup leading up to the show and it will likely end up being the "Match of the Night." It really could go anybody's way and ultimately, with the way it has been built up, it will come down to who AJ chooses to help.
Seeing as she's flirted with both Kane and CM Punk leading up to the show, I think this will be a swerve and she will end up going back to Daniel Bryan and helping him win the title. That's actually more of a hope than anything as Daniel Bryan's world title reign was fantastic and I'd love to see him as WWE champion.
Eric's Pick: Daniel Bryan
Dave Scott: With this match I think we will have a decent match. However, I would have rather seen it without Kane. Hopefully this is just a way to have CM Punk lose the title without getting pinned or submitting so that for the next PPV we can get a CM Punk versus Daniel Bryan five-star match. This match has had a decent build over the last few weeks and the AJ part to it has definitely added another dimension to it that makes you wonder what part she will play in the match. To be honest, I can see her helping Bryan win the title either intentionally or unintentionally.
Dave's Pick: Daniel Bryan
Adam Behan: The one thing we have learned in this rivalry is that AJ is more involved than the wrestlers themselves. CM Punk has had a long title run and has become one of the most successful champions in history, but I sense it is time for change. Kane is only there to add some spice to the match, and to assist a title change.
Daniel Bryan, with the help of AJ, will win the WWE title via some sneaky tactic, she will betray Punk and realign herself with the champ. On Raw the other day, someone mentioned you never get over your first true love addressing AJ, that I think is the key for Bryan's victory. At the end of this match there will be lots of "Yessing" because...
Adam's Pick: And new WWE champion, Daniel Bryan
George Cushnie: I love the intrigue heading into this match. It's clear that little AJ, the tiny girl with the crazy eyes, is going to decide the fate of the WWE title.
When I heard that Kane was going to be introduced into this feud, I shuddered with despair, but he's had some of the best matches since his return with Punk and Bryan, so it doesn't bother me anymore.
Punk and Bryan's in-ring promo was tremendous this week. From "Question and Answer" time with Daniel Bryan, to Punk calling him goat-face and saying that he loves crazy chicks, it was tremendously entertaining. Then the star of this entire feud, AJ, came out and played her part extremely well. She had this cutesy look on her face when she looked at Punk, but behind those eyes lies a witchy woman who knows where the title will end up.
My guess is that AJ will get on the apron and distract Punk. Kane will go to kick him, but Punk will duck, knocking AJ to the outside. Punk will go out to check on her, as Daniel Bryan rolls Kane up for the win.
George's Pick: Daniel Bryan
Liam Hindmarsh: Crazy chicks. Damn crazy chicks. Three men, one woman, one title. What is the main prize? AJ or the WWE title? I'd take AJ over the crappy looking belt any day of the week. I think the obvious thing is that AJ will help one of the guys win the title. WWE has tried their best to throw a curveball by having AJ interact with all three guys going into the match. Oh and that kiss she planted on Kane. I'm not surprised be bolted to the back. If I had to guess. His first port of call would of likely been the bathroom. Okay terrible thoughts there.
Let's move on. Triple threats are simple to work out: Heels team on face, heels break up. They all take turns on the mat, so two guys can work. I like Kane. I like how we went from fighting Zack Ryder on YouTube to WWE title match.
Kane is here to take the fall I think. The question is who gets the pin. Punk has been champion since November. Longest reign I can remember for a while. Bryan is just so damn hot right now. Okay my final thought: AJ will somehow help Bryan win the match. Bryan will pin Kane for the victory. This will also set up some future rematches between Punk/Bryan so everybody is a winner.
Liam's Pick: Daniel Bryan
Gregory Bitetzakis: This match can be really interesting with the AJ factor. Who is she going to side with? Who does she like? What did she do with her prescription pills? OK jokes aside, she is a significant factor in this match and we have no idea where she is going to lean. I have went back and forth with my prediction and I am happy to say I could see the result going multiple ways.
But since you read this to see what I am going to predict, I will say that I think we need a change and that CM Punk needs to be the challenger fighting for the belt instead of defending it. I think AJ will somehow help Daniel Bryan win and have him pin Kane and we have a new champion.
George's Pick: Daniel Bryan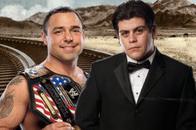 Eric Kanes: It's pretty depressing to think that the tag team titles get neglected on nearly every pay-per-view, but this nonsense gets its own spot. I have no idea what a "Tuxedo Match" is, but I'm assuming that it will be nothing more than a 10-minute comedic segment and Santino will end up winning.
Eric's Pick: Santino Marella
Dave Scott: I like Ricardo, but why is this match on the PPV? This should have been the YouTube match. This match doesn't have any real relevance to anything at all, plus it's a tuxedo match. I can't even remember properly what a tuxedo match is, but I'm guessing it's the male version of an evening gown match which are the most pointless and crap matches ever. Hopefully we get some decent comedy from these two, but otherwise I'm predicting a dud. Also Ricardo winning this wouldn't make sense unless he was a full-time wrestler, which he hasn't been since his debut with Del Rio.
Dave's Pick: Santino Marella
Adam Behan: What a dumb match. I am so sorry for not being able to write anything constructive, but really? Santino is the worst U.S. champ in the history of wrestling and Ricardo is not even a well-known athlete. A stupid gimmick match that will enlighten the crowd for a "bathroom break." Poor effort WWE, all you could think of?
Adam's Pick: Santino Marella
George Cushnie: Why in the name of God are we being subjected to this incredibly pointless match? Oh, that's right, because Big Show wiped out the tag team champions on Monday night. I really don't care who wins this match. This shouldn't be on PPV, at a stretch, it should be on Raw or SmackDown, but not part of an event that WWE expects thousands of fans worldwide to shell out their hard-earned cash on what effectively is a vehicle to transition from the title matches to John Cena's match.
George's Pick: Ricardo Rodriguez
Liam Hindmarsh: So the U.S. champion is wrestling on the card? Good, finally. Wait what? He's wresting against a ring announcer. Awww man. I don't care who wins. The shorter the match the better. I don't find Santino funny at all and I know Ricardo wrestles in FCW. Just make him an announcer or a wrestler. Stop the unfunny comedy. The time spent on this could go on something much more worthwhile. With that been said. I have to pick a winner. So Santino gets it.
Liam's Pick: Santino and my bladder
Gregory Bitetzakis: Why is this match on here? Even though I like the role Ricardo plays in the WWE he should be no where near a wrestling ring. That being said, Santino will beat Ricardo in a couple of laughable minutes and we will move on with our lives.
Gregory's Pick: Santino Marella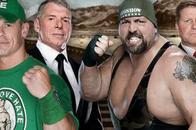 Eric Kanes: The build behind this hasn't been terrible. It's actually been pretty damn good and they've made Big Show look like a complete monster. However, I have to wonder what would've happened if they built Ryback or Brodus Clay or any other younger star up the same way. This would've done wonders for their career.
Anyway, the story with John Laurinaitis possibly getting fired has been done to death. It's been a story behind a match at three of the last four pay-per-views and it seems like his job gets evaluated more than any other general manager in history. Nonetheless, I see Big Show winning here, as this is obviously leading to some sort of bigger angle at SummerSlam, and John Laurinaitis continuing to get evaluated every two weeks until the end of time.
Eric's Pick: Big Show
Dave Scott: Not too happy about having to see Big Show and Cena yet again! I'm not a fan of Big Show at all. I'm not here to go through how much I don't like Big Show, I'll save that for a future column. This match I feel has been given an obvious outcome since the announcement that Big Johnny's job is on the line. This really pushes me towards thinking that Big Show will win.
I am interested to see what involvement Mr. McMahon will have, though, as I'm sure after his appearance last week on Raw got good ratings that he is going to want to milk that a bit further.
Dave's Pick: Big Show
Adam Behan: This is our main event once more: John Cena fighting generic major heel. The WWE have really been pumping Big Show up and I believe that this was the best thing to happen to Show in years. Cena has been dealing with personal dramas and having the weirdest year I have ever seen a wrestler have. I was going to pick Cena because so far this year for him it has been win, lose, win, lose...win. With Big Johnny's job on the line, Show will not lose.
It may be a terrible match inside a cage, however, Show will be going to greater things as the monster heel while Cena does whatever the hell WWE wants.
Adam's Pick: Big Show
George Cushnie: For the seventh PPV out of eight, the main event once again features John Cena. Wow, what a surprise! I understand that he's the face of the company, but he's not the champion. The reason the ratings and buyrates are awful is because WWE builds no other superstar like him. Put it this way, if it was CM Punk versus Big Show, would it be the main event? No, of course it wouldn't.
This match is a three-for-one. WWE have given us a gimmick of a steel cage match, as well as two stipulations. If Cena loses, he gets fired. If Big Show loses, Big Johnny gets fired. Of those two stipulations, which do you think is going to happen? Me too, Cena is winning this one.
The whole feud up til now has been so predictable that it's just got to the point now where I don't enjoy watching WWE. I'll enjoy it even less when Cena beats Big Show.
George's Pick: Big Show
Liam Hindmarsh: If Cena wins, Johnny is fired. If Show wins, Cena is fired. Anyone remember the last time Cena was fired. He still showed up on Raw each and every week until he was "reinstated." How many people who are "fired" on TV actually stay away. I don't like the stipulation at all. We're not stupid, WWE. We know you'd never fire Cena.
I like Larinaitis. Although he probably has been featured a little too much recently. Just scale him back slightly and he'll be fine. It's plausible that with his current divorce, Cena might want to take a little time off so him losing wouldn't be that surprising. The only way would be how he would lose. A Vince McMahon heel turn. Seen it all too many times. Cena and Show have fueded in the past. I still remember that epic spot where Show chokeslammed Cena through a spot light. Might be a bad idea putting Big Show in a cage, limiting a big guy's ability to move isn't a good thing.
This could be a good brawl. Interference outside the cage is more or less guaranteed with people like Laurinaitis and Vince if he's there. No matter the victor, I don't see a firing. What the hell. Cena wins.
Liam's Pick: John Cena
Gregory Bitetzakis: Before SmackDown I thought it was a no-brainer that Show would win and John Laurinaitis would stay at GM, but after the new stipulation with Cena getting fired if he loses, I think it makes sense to have Cena win and here is why. Ratings have been in the crapper, so the WWE knows they need to spice things up. A new GM would definitely accomplish that goal. Plus we have seen the whole Cena gets fired thing time and time again and we know how that ends up. Cena wins and things start getting interesting in the WWE.
Gregory's Pick: John Cena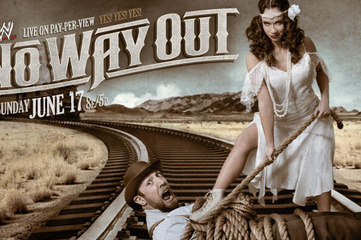 All in all, Big Show versus John Cena and the Triple Threat WWE Championship match have potential to be good and Triple H's announcement could be interesting. The rest of the card is a bit of a disappointment. The lack of roster depth has become very apparent. I said the same thing last month, but hopefully with the returns of Brock Lesnar, Randy Orton, Chris Jericho, Triple H and Wade Barrett, things start picking up around the Road to SummerSlam.
That's all for today, folks. Make sure to leave us feedback to let us know what you think. Until next time, I'm out!
If you enjoyed this column, make sure to add me on Facebook to be notified of all future columns.
Check out my bodybuilding/fitness-related channel, one of the few bodybuilding channels on YouTube backed by science.
And of course, check out my site: QuickWrestlingNews.com.