US Open Golf Scores 2012: Ernie Els and Most Surprising Names in the Hunt
June 17, 2012

Ezra Shaw/Getty Images
That old saying about expecting the unexpected should be the motto for the Olympic Cup, and 2012 has proven to live up to that moniker so far.
Names like Arnold Palmer, Ben Hogan and others have been chased down at the U.S. Open by unknowns in years past, and that's exactly what's happened to Tiger Woods in 2012.
After a strong start, Woods finds himself behind some rather unexpected names. Here's a look at the impressive performances by some of the unlikeliest of competitors.
2011 was perhaps the worst season in Els' career, as he fell out of the top-50 golfer rankings for the first time since former President George H.W. Bush was in office. This year hasn't exactly been kind to Els either, as he failed to qualify for the Masters and won't play at Augusta either.
That said, The Big Easy is just two seasons removed from a third-place finish at the Open, and he's been on a mission to remind people of his 2010 performance on this green.
Els is currently tied for fourth place with Lee Westwood, but the former has put together two straight impressive rounds after opening the tournament on a 5-over score. Els has put together a fine last two rounds; only time will tell if he will continue to impress.
Beau Hossler
If anybody saw this kid coming, Las Vegas might have a few jobs in the gambling business for those select few. Hossler is just a teenager and finds himself in the same conversation as Tiger Woods, Retief Goosen and Jim Furyk in one of the PGA's biggest tournaments.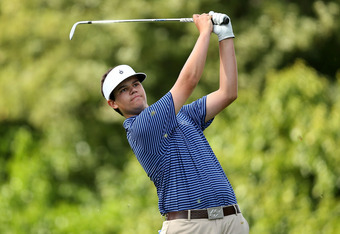 Ezra Shaw/Getty Images
The 17-year-old finds himself ahead of the best golfer of his lifetime in Woods while just a few good rounds away from a top-five finish at the Open.
It's been very much a bogey or birdie outcome for the soon-to-be member of the University of Texas so far. If he can pull out a few more birdies and a few fewer bogeys, America is about to learn all about this young golfer. 
Lee Westwood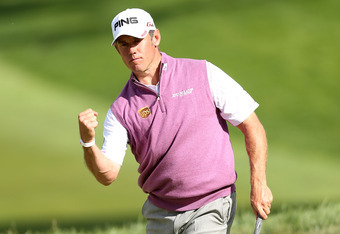 Ezra Shaw/Getty Images
Like Els in 2010, Westwood finished in third place last year at the U.S. Open and could do that or more in 2012. Westwood has just two PGA wins to his name, but if he can continue his third-round results he could move into a top-three finish.
The first two rounds of this year's Open resulted in 3-over and 2-over, respectively, but his 3-under in the third round was the best result by any player in the current top eight spots.
Westwood hasn't won a PGA tournament since 2010, but that doesn't mean he hasn't been in the conversation. With eight top-10 finishes in the past four seasons in the tour's major tournaments, the 39-year-old looks to be ready to add No. 9 to his professional record.