WWE No Way out 2012 Predictions: Locks for Every Match on Sunday's Card
June 17, 2012

Gallo Images/Getty Images
With WWE's 2012 edition of the No Way Out pay-per-view tonight, it's time to analyze the entire card and give the likely outcome of each match.
Using my advanced wrestling knowledge and industry experience (both are completely subjective), I will try and give the WWE Universe the locks for this Sunday's big event.
If there is a gambling site or a friend foolish enough to try and wager on this event, you can take these lead-pipe locks to the bank—or don't. The latter is much wiser.
John Cena vs. Big Show: Steel Cage Match
With the talk of John Cena needing a vacation and the WWE trying to find a way to accommodate the off days, what better time to give him a few weeks of R&R than after he loses to Big Show and gets fired by John Laurinaitis?
Johnny Ace and Big Show have created a formidable heel clique that can be a legitimate threat in the WWE. If they get Cena "fired," there is no doubt that they would receive top heel heat.
There are two months left before SummerSlam, and the chance to get the WWE's biggest face off TV before a possible return at the company's second-biggest PPV is now.
Prediction: Big Show wins.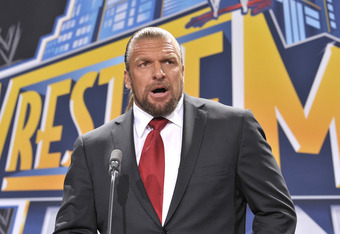 Michael N. Todaro/Getty Images
Triple H's Appearance
While many fans are expecting something groundbreaking here, the WWE will not waste any of their real ammunition on a secondary PPV.
Brock Lesnar will not return and the best we can hope for is an appearance from Paul Heyman this event, and a run-in from Brock on Monday Night RAW.
Prediction: Paul Heyman to remind us Brock Lesnar is relevant.
World Heavyweight Champion Sheamus vs. Dolph Ziggler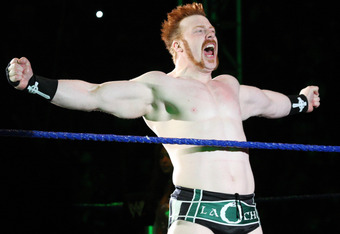 Gallo Images/Getty Images
Sheamus is the WWE's long-term champion that they want to build into the next face of the company.
To do that, he must beat Dolph Ziggler.
While Sheamus will win, it is essential to the future of the company that they do everything they can to make Ziggler look formidable. The World Heavyweight Champion has the ability to make that happen, but he can't be instructed to win in 18 seconds again.
WWE is not above trying to job a star to get heat from the fans, but I don't think it will work here. Ziggler can lose, but they must allow him to threaten to win the match and look strong doing it.
Prediction: Sheamus retains.
WWE Champion CM Punk vs. Daniel Bryan vs. Kane: Triple Threat Match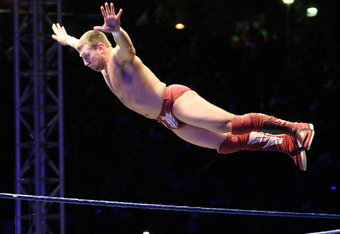 Gallo Images/Getty Images
The best match of the night will not be No. 1 because of the technical wrestling or the storytelling or all the different components that make it unique; it will be because the WWE has created the perfect mixture of what pro wrestling is all about.
While Bryan and Punk handle the technical wizardry, Kane will offer the power and mainstream appeal that will get the children into this match. Add in the appeal A.J. has for female wrestling fans, and there is no question that this match and subsequent story will steal the show.
I don't know who wins this match, and that's why it's so damn intriguing.
Prediction: Daniel Bryan wins the WWE title.
Intercontinental Champion Christian vs. Cody Rhodes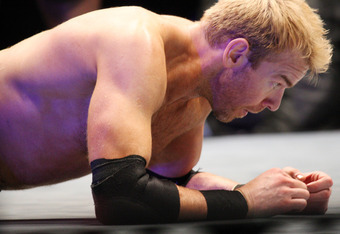 Gallo Images/Getty Images
In what should be an amazing technical match with plenty of storytelling, Christian's job will be to make Cody Rhodes look as great as he possibly can.
Just like he did in 2011 before getting hurt with Randy Orton, Christian's job will be to make Rhodes look like a formidable opponent in the main-event picture. As we saw with that Christian-RKO feud, the Intercontinental Champion can make anyone look great.
After a great run as Intercontinental Champion before losing to Captain Charisma, this will be Cody's biggest chance to become a mainstream star. His career depends on it.
Prediction: Cody Rhodes wins the Intercontinental Championship.
Divas Champion Layla vs. Beth Phoenix
I will care when the WWE itself proves that they care about the women's division. Until then, enjoy Shimmer Wrestling.
Prediction: Layla retains.
United States Champion Santino Marella vs. Ricardo Rodriguez: Tuxedo Match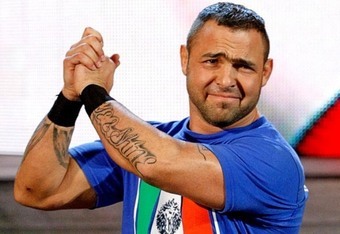 If there was any shred of decency left with the United States title, it will be lost tonight as the tuxedo match that no one wants to see goes down. This will be atrocious and my hope is that Antonio Cesaro or Ryback comes out and squashes both to steal the title.
Prediction: Santino retains.
Brodus Clay vs. David Otunga: Pre-Show
While this is Brodus Clay being relegated to the pre-show and fans will look at that as some sort of inclination of what the future holds, Kane was the person that wrestled last time on the pre-show and now he is fighting for the WWE title.
Brodus is on the YouTube pre-show because the kids are more likely to go on and find that match.  
Otunga will get squashed and then there will be dancing.
Prediction: Brodus wins.
Check back for more on the World Wrestling Entertainment as it comes, and visit Bleacher Report's Wrestling Page to get your fill of WWE/TNA. For more wrestling talk, listen to Ring Rust Radio for all of the hot topics you just can't miss (some language NSFW).