Euro 2012 TV Schedule: Predictions for Monday's Group C Action
June 18, 2012

Michael Steele/Getty Images
It's impossible not to love tournaments like the European Championship. Drama is at its finest in this tournament every four years, and Euro 2012 has been no different.
With two more groups to be decided, let's take a look at some predictions for Monday's Group C action.
Spain vs. Croatia
Spain receiving the Republic of Ireland in the second game was the best thing that could happen to them. After drawing with Italy 1-1 in the opener, Spain needed to find their confidence again. They did just that, scoring four goals and playing stout defense.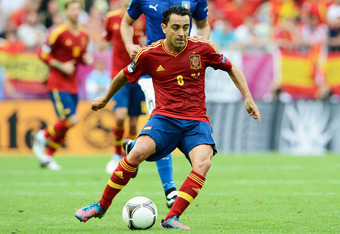 Claudio Villa/Getty Images
Going up against Croatia in a game in which they need to find a result, Spain will be looking for another confidence-building victory.
Prediction
Spain's ball movement, chemistry and form will be too much for Croatia to handle. No team at the European Championship can provide the quality Spain can provide when they are on top of their form.
After scoring a first-half goal, Spain will slow things down, control more of the ball and be willing to draw with Croatia in order to receive a point. 
Spain 1, Croatia 0
Italy vs. Republic of Ireland
The Republic of Ireland have been dreadful through two games at Euro 2012. They have scored just one goal and conceded seven.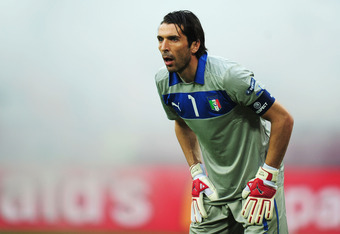 Jamie McDonald/Getty Images
This is a team that Italy must defeat. If they can't defeat Ireland, not only will Italy not advance, but they don't deserve to advance.
Italy have been solid at the tournament, but they haven't played better than a draw. If they want to defeat the Republic of Ireland, a little more pushing towards goal, better set pieces and a little less tactical defending must take place.
Prediction
Italy will score two goals early, one from a set piece. They will ratchet up their defensive form and hold on to an easy victory.
Italy 2, Republic of Ireland 0
Final group prediction
1. Spain
2. Italy
3. Croatia
4. Republic of Ireland 
Check out ESPNFC.com for the complete TV schedule for Euro 2012.