IMPACT and Slammiversary: Power Ranking TNA's Top 10 for June 2012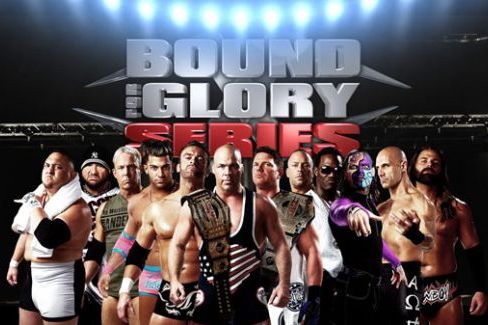 Courtesy of TNA
In June 2012, TNA has put on quality television and PPV programming that rivals anything done anywhere in wrestling this year.
They are live on Spike and celebrated 10 years at Slammiversary.
The following is a snapshot of who is leading the charge at this moment in history.
Wrestlers may rise and fall, but here is how they place right now.
Here is the TNA top 10.
Begin Slideshow

»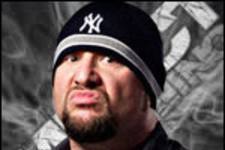 Courtesy of TNA
10. Christopher Daniels
I almost ranked Christopher Daniels and Kazarian together, as most of what they've done in June has been in unison. The moment that stands out, however, is the IMPACT before Slammiversary, when Christopher Daniels and Kazarian confronted Dixie Carter. It was Christopher Daniels who stepped up and took the lead and made the most of that moment. Therefore, it is also Christopher Daniels who cracks the top 10.
9. Bully Ray
June has not been a successful month for the Bully. He approached the month all smiles (as much as Bully Ray shows pleasure, that is). He sought to intimidate Joseph Park into a match—his first match—at Slammiversary. Bully Ray got his way, but the return of Abyss led to a loss and to Bully being mocked on the next IMPACT.
Still, Bully Ray is one of the most interesting guys in all of wrestling who knows how to provoke the fans. You hate to see him win and love to see him lose. That means he's doing his job very well.
8. A.J. Styles
I know there are many readers who are tired of what is going on with A.J. Styles and Dixie Carter (were tired of it before it started). I do not share that opinion. I remain neutral. But whatever is going on, and it seems there may be some sort of twist, is currently costing A.J. Styles favor with his partner, Kurt Angle.
So while A.J.'s future outlook is unpredictable, he was able to become a tag team champion in June, but he also cost his partner in the Gauntlet match. It will be interesting to see where A.J. Styles ranks next month at this time.
7. Kurt Angle
It always interests me to watch Kurt Angle when he's not in the world title scene. He is a guy who gives 150 percent regardless.
With A.J. Styles, he became tag team champion in June. He also became irate when Styles cost him in the Gauntlet. It is my hope that Kurt Angle stays strong and motivated while staying away from the Heavyweight Title. I just don't know how long TNA can get away with that.
6. Devon
You have to give props to the TNA Television Champion. He has defended his title on both editions of IMPACT and won a tag match with Garett Bischoff at Slammiversary. The TV Title is one of those things that separates TNA from other organizations and currently, Devon is the champion.
I expected to see him betrayed by Garett at Slammiversary or even to see him drop the match on IMPACT to the returning Hernandez. Yet Devon continues to survive as a singles wrestler.
Can he soon make it in the top five?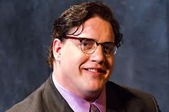 Courtesy of TNA
What a month for the Monster Abyss and his brother, Joseph Park. I wasn't sure who to give this spot to, so I took a bold measure and decided to give it to both of them.
After all, they are brothers, and they've seemingly worked together as one.
Joseph Park came into the month facing a contract signing with Bully Ray. The man who the IMPACT zone loves was bullied and even spit upon. He seemed to get a jolt, however, when his brother, Abyss, appeared on the screen.
At Slammiversary, Joseph Park got the win over Bully Ray after help from Abyss. Joseph Park just missed his Abyss (who he has looked for valiantly) by seconds.
Abyss is back and more interesting than he has been in some time, and it is greatly due to the Joseph Park storyline.
Where it goes from here may be a challenge, but you have to give credit to both men.
They worked together as one to overcome Bully Ray this month.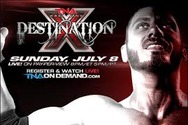 Courtesy of TNA
The thing I like most about Austin Aries is when he proclaims something, he speaks as if it has already happened. That is the authority with which he carries himself.
At Slammiversary, he declared he wanted to be the man, and in less than seven days, he was standing before Hulk Hogan in one of the most classic segments in wrestling in 2012.
Hulk Hogan gave a major rub and endorsement to Austin Aries, even rebuking a "Hogan" chant.
The month started rough for Aries, who dropped a match to Crimson, but he put on at Slammiversary against Joe, won an Ultimate X match and has the choice of whether to remain TNA X-Division Champion or to challenge for the Heavyweight Title this month.
Depending on what he decides and the outcome of that decision, Austin Aries could break the top 10 wide open next month.
Courtesy of TNA
Recently, I said Sting needed to finish his career in programs that mattered beyond titles. While TNA was using Christian for a bait-and-switch and some were talking of Jeff Jarrett and A.J. Styles deserving the spot, Sting split the crowd at Slammiversary and came down to the ring as the first inductee into the TNA Hall of Fame.
Skeptics will voice the usual "This doesn't matter and he doesn't matter" complaint, but obviously, it matters to Sting. He's had his chances to go to WWE, and he has turned them down repeatedly.
For Sting, the TNA Hall of Fame matters. For TNA fans, it should, too.
This is the start of something that will no doubt include names like Jeff Jarrett and A.J. Styles, but there can only be one "first."
Sting is used to being on top, as he was the franchise of WCW, but he sacrificed a completely different career when he didn't go to WWE 10 years ago (and has refused to jump ship along the way).
TNA is where Sting has hung his hat, and now that hat will be memorialized for all days.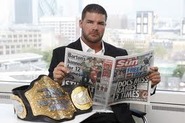 Courtesy of TNA
The man who clearly is No. 1 in TNA could easily have topped the rankings this month. He took fire from general manager Hulk Hogan and lived to tell about it. He arrived in June limping from a loss to Sting and started the month with a tag-match loss. But when it mattered, Bobby Roode defeated both Sting and Mr. Anderson within a week.
As great as that is, the most impressive thing is how he stood toe-to-toe with Hulk Hogan and demanded his respect.
Make no mistake about it: Bobby Roode is the man in TNA at this moment. He only takes second place in this snapshot because of the speed and momentum at which this month's top-ranked guy is racing forward.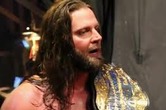 Courtesy of TNA
Those who do not watch TNA or who go into it blindly are missing out on one of the greatest stories I've seen in wrestling in many years. That is the story of James Storm and Bobby Roode and how their lives continue to intertwine.
The former Beer Money tag team started June off in far different places. Bobby Roode was struggling to maintain his spot at the top of TNA (but at the top, regardless) and James Storm had left to go out to find himself.
It is another interesting thing about the Beer Money story—how they contrast one another. Despite rising to greatness in the tag division together, it is as if Bobby Roode was given all the confidence while James Storm was given all the insecurity.
James Storm reminds me of a rising Shawn Michaels, in that he seems always one step away from losing his smile or not believing his own success or just saying, "No thanks," and riding off into the sunset.
But in June 2012, James Storm rode back into TNA and had the kind of success that should make even the insecure wrestler pat himself on the back. Not only did James Storm end the win streak of Crimson on his surprise return, but he took the Gauntlet win to kick off the Bound for Glory series. Still, it was the way the crowd received him on IMPACT that sets James Storm apart in the month of June.
This has been the Cowboy's month.
But notice how wonderfully the story of Beer Money continues to be told. James Storm is currently the favorite to go to Bound for Glory and challenge for the world title, right? But that is only so long as Bobby Roode remains the champion. So as much as James Storm may hate Bobby Roode, Storm's success—his damn luck, if you will—still rides on Bobby Roode. If Bobby Roode can't maintain the title, James Storm may go from headlining Bound for Glory to a no-title grudge match.
I'm telling you—these men are intertwined in a way that folks not paying attention will one day look back on and wish they had witnessed.
While James Storm gets the nod and the top spot in June, I doubt he will break a win streak and win a Gauntlet next month. Bobby Roode is still the man in TNA, and if James Storm hopes to one day be, he may have to wish the man he hates all the luck in the world.
For right now, that is.