US Open Golf 2012: Most Impressive Players to Watch for Remainder of 2012
June 18, 2012

Ezra Shaw/Getty Images
Tiger Woods is basically done for, and other players such as Kevin Chappell are beginning to take over the spotlight.
He may be inexperienced, but Chappell played impressively well at the 2012 US Open and is on the rise in the world of golf. In addition to Chappell, though, there were some other players at the Olympic Club who put on a great display and are must-see contenders for the remainder of 2012.
So before we hit Chappell, let's see which veterans accompany him as the most impressive from San Francisco to look for as the season continues.
Jim Furyk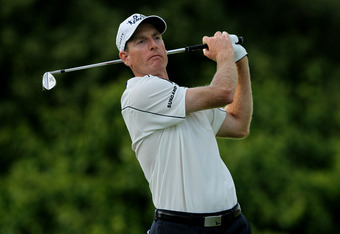 Jeff Gross/Getty Images
Although Jim Furyk has just one major title, he's undoubtedly been one of golf's best and most consistent players.
At the Olympic Club it's no surprise that Furyk remained consistent as he was tied for the lead heading into the final round. Looking at 2012 collectively, we saw Furyk miss the cut at the Honda Classic, but he has finished in the top 30 in every tournament since (three top-10 finishes).
Furyk may be 42 years old, but the man is playing undeniably well and has used his experience to capitalize on various playing conditions and competition. If there's one American who can contend for the next two major titles, it's Furyk—not Tiger Woods.
Lee Westwood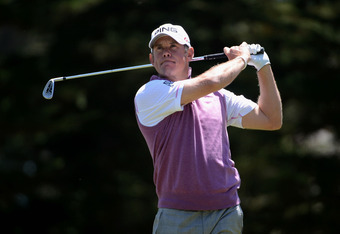 Harry How/Getty Images
Easily the most impressive aspect about Lee Westwood right now is consistency.
For one, he finished in the top five four times in 2012 before the US Open and began the final round in fourth place. Excluding a disappointing showing at the Players' Championship, Westwood has finished in the top 30 each tournament this season.
His best placement of 2012 was third in Augusta, and when you combine that with his US Open performance, Westwood is a dangerous player to keep an eye on during the Open Championship and PGA Championship.
Kevin Chappell
The youngster of the group, Chappell entered the final round of the 2012 US Open tied for eighth place, his best position of the year by far.
Despite only turning pro in 2008, Chappell does have a tournament win to his credit (2010 Nationwide Fresh Express Classic) and has finished in the top 30 four times this year. By no means is that indicative of an overly dominant player, but Chappell's display at the Olympic Club was damn impressive.
Improving through each of the first three rounds, Chappell enters the beginning stages of a new found confidence and momentum for the remainder of the year.