Chad Ochocinco: 6 Predictions for Ochocinco in 2012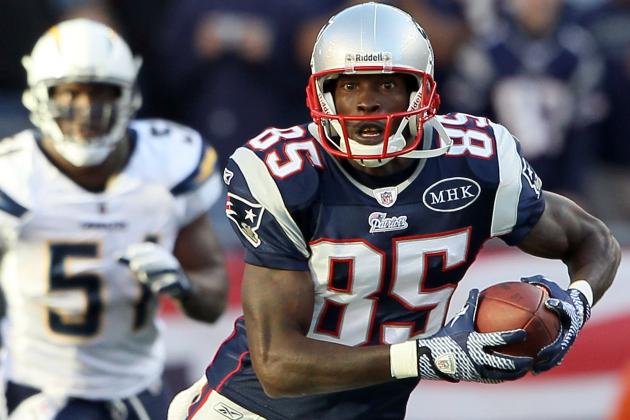 Elsa/Getty Images

Throughout the course of this offseason, the Miami Dolphins drafted a quarterback with the eighth overall draft pick, signed a former Pro Bowl QB and re-signed one of the league's most dominant nose tackles.
Yet, no move generated a bigger media firestorm than the signing of Chad Ochocinco, an aging wideout who caught just 15 passes last season.
Ochocinco believes he's got something left in the tank. This is a low-risk, high-reward move for the Dolphins, but Ochocinco's career is at stake now, and he's never had more to prove.
So, what can we realistically expect from the artist formerly known as Chad Johnson in 2012?
Begin Slideshow

»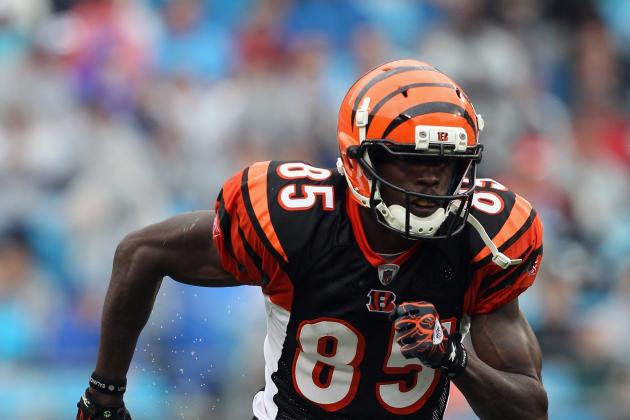 Streeter Lecka/Getty Images
Hopefully, Ochocinco will resemble the player he was in Cincinnati—not New England.
Even if Ochocinco does have some gas left in the tank, he'll never again be the unstoppable wideout who once shredded the Dolphins with 131 receiving yards and a pair of touchdowns.
At this stage in his career, the best we can hope to get from Ochocinco is a 2010-esque season—when he was still a member of the Cincinnati Bengals. In 2010, Ocho was showing visible signs of age. He didn't have overbearing speed, and he wasn't exactly eager to take hits, either.
Ochocinco still caught 67 passes for 831 yards and tacked on four touchdowns. If he can post those numbers this season, then he'll definitely emerge as a top target for Miami's passing attack.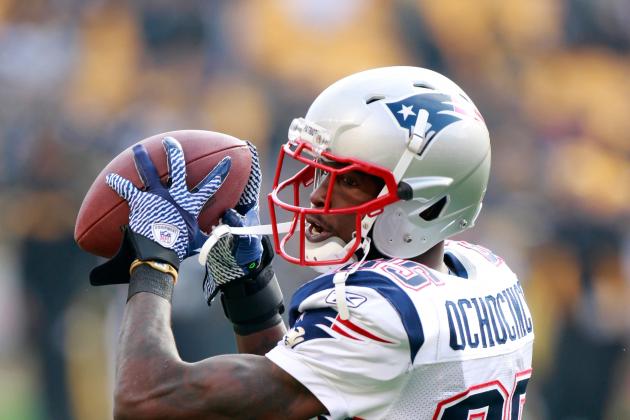 Gregory Shamus/Getty Images

There's a very real possibility that Ochocinco will not make it out of training camp. The Dolphins have more than 10 young and hungry wide receivers vying for a select few roster spots, so Ocho has to bring his A-game every single day.
Ochocinco cannot afford to get injured, and he cannot afford to play inconsistently.
Even if Ochocinco makes the roster, there's no guarantee he'll be productive. He's now 34 years old and just had a horrendously bad season.
Everybody is making excuses for why Ochocinco struggled in New England—he couldn't grasp the complex offense, or the system didn't mesh with his skill set.
Here's another suggestion: Maybe Ochocinco is washed up. He's clearly lost a step, which is not good news for a player who relied so much on quickness and speed in his heyday.
And, by the way, Patriots wide receivers coach Chad O'Shea criticized Ochocinco's poor, undisciplined route running (via NFL.com)—a facet of the game Ocho once mastered. Now, Ochocinco is stepping into another system that demands crisp route running.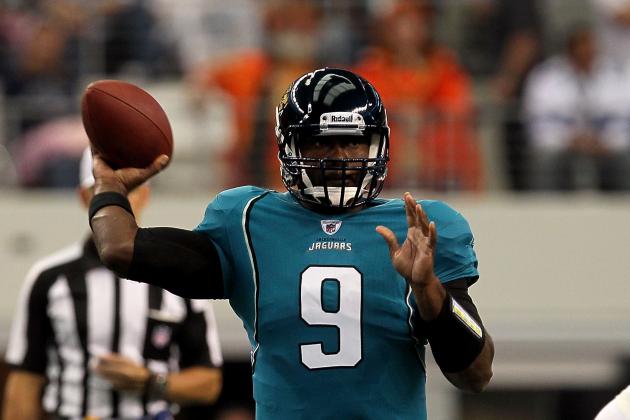 Stephen Dunn/Getty Images

Although Chad Ochocinco has never played in an NFL West Coast offense, he does—or, at least, he used to—possess the route-running skills required to excel in it.
Don't expect the Dolphins to use Ochocinco as a home run threat. Instead, expect to see Ochocinco run a lot of short routes. Think quick slants, comebacks, curls and outs. This way, he can utilize his quickness, hands and route running.
The quarterback best suited to deliver these passes to Ochocinco is David Garrard. He has years of experience in a West Coast offense and he's a very conservative, accurate passer. Yeah, Matt Moore is too, but we still don't know how he'll fare in this new system.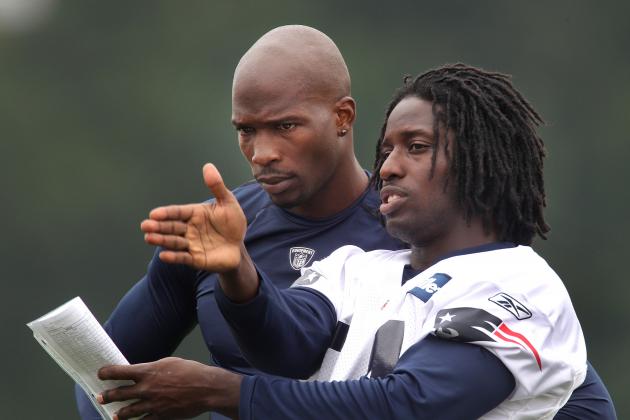 Photo via NationalConfidential.com
The primary reason Ochocinco fizzled in New England was his inability to learn the playbook. But now that he's out of Bill Belichick's famously complex system, he'll be fine, right?
Wrong.
Learning Miami's playbook will be no cakewalk for Ochocinco. First of all, he's never played in a system like this—not in the NFL, at least. The philosophy will be foreign to him, and he has to learn an entirely new system.
Beyond that, Joe Philbin is installing an offense whose complexity "is on par with Green Bay, New Orelans and New England" (via Omar Kelly).
The question now is how badly does Ochocinco want to be a productive NFL wideout? Is he willing to sacrifice some of his celebrity presence to hunker down and master Miami's playbook?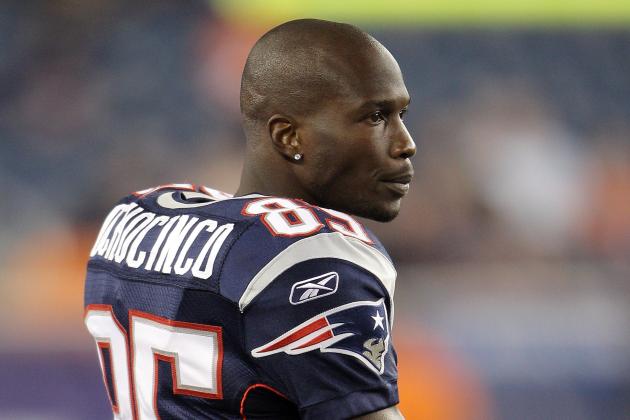 Elsa/Getty Images

Last year could not have gone worse for Chad Ochocinco.
It was almost sad to watch him drop passes, routinely miscommunicate with Tom Brady and then mope off quietly to the sideline. By the end of the season, it felt like it was just Ocho's corpse out there—his body was there but his mind wasn't.
That had to be a humbling experience for Ochocinco, especially considering he was a superstar just three years ago.
The Boston media had Ocho under a microscope all season. Although the old Chad Ochocinco would've relished it, the new one shied away from the cameras.
It's hard to believe Ocho will suddenly revert to his old, candid ways now that he has so much to prove.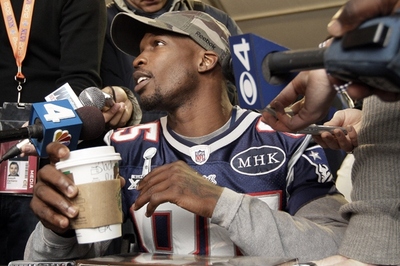 Photo Credit: Time.com/MARK HUMPHREY / AP
However, Ochocinco could seek attention on Hard Knocks.
Ochocinco might've lost his magic on the field, but he certainly hasn't lost his mojo off of it.
During last year's lockout, Ochocinco spent his summer playing with Sporting Kansas City of the MLS. Then he sought a roommate on Twitter. And, most recently, he raffled off his Lamborghini Murcielago to his Twitter followers (via OCNN).
Ochocinco was the star of Hard Knocks when the program showcased the Cincinnati Bengals in 2009 (remember "kiss the baby" and "child please"?). And given the lack of star power on Miami's roster, he just might capture the spotlight again.
Whether or not Ocho wants the attention, he might take a bullet for the team.
Dolphins players are voicing their displeasure with their impending television coverage, and no player on this roster has even a fraction of Ochocinco's media shrewdness or experience. If his teammates become disgruntled by HBO's omnipotent cameras, expect Ocho to step in and ease the burden.