MLB Trade Rumors: Updated Dream Scenarios for All 30 Teams at the Deadline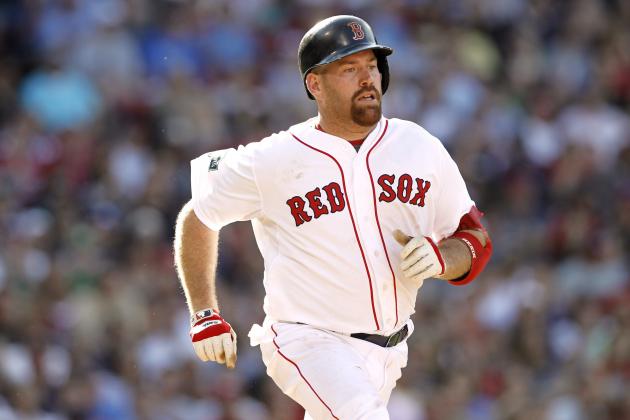 Winslow Townson/Getty Images

With just a few weeks to go until the trade deadline, it seems clear which teams are going to be buyers and which are going to be sellers.
Those that are buying have an idea of what type of player to get, and those selling surely have an idea of what type of prospects to add to their farm system.
The dream scenario for each team at the deadline may not be targeted to a specific player, but it best fits the route that the teams want to take.
Begin Slideshow

»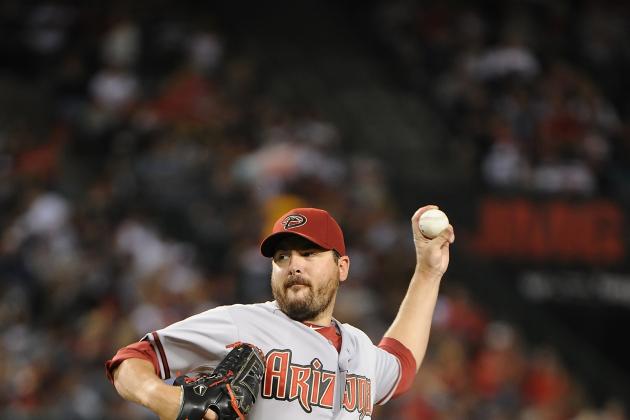 Lisa Blumenfeld/Getty Images

Somehow, Baltimore remains near the top of the AL East. At this point, even I can admit they're real. They gave Adam Jones an extension, have a great bullpen and a nice lineup. What they could use is starting depth.
They don't need anyone flashy, just someone who can pitch solidly day in and day out. Joe Saunders has been tossed around as a possibility, and while he's not a big name, he makes complete sense for the Orioles and could be just the guy to keep them in the playoff hunt.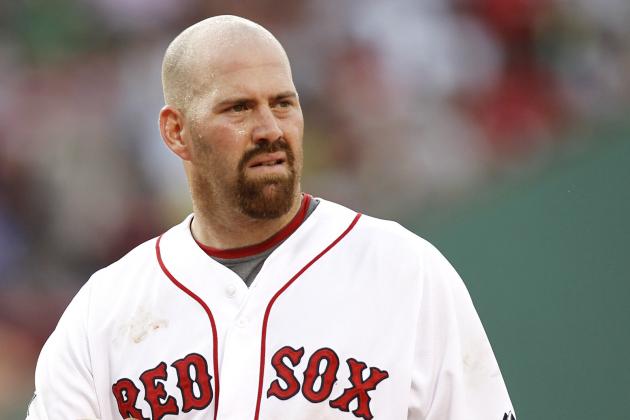 Winslow Townson/Getty Images

It seems like a given that Boston's top priority heading into the trade deadline is trading Kevin Youkilis, which they can do since Will Middlebrooks is proving to be the real thing.
They still want a good amount of talent for him, though, and if they can get a couple good-quality prospects for him, which is likely more than what's been offered so far, then it would work out perfectly for them.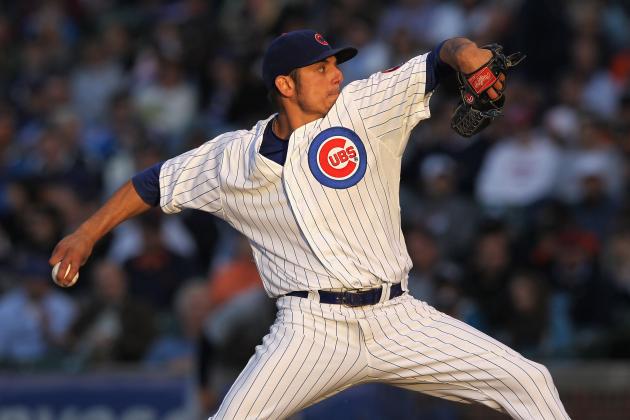 Jonathan Daniel/Getty Images

The New York Yankees always have an elite lineup, and their bullpen is one of the best in baseball. As is the case with all teams, adding more starting pitching certainly couldn't hurt.
A couple names have been thrown around, with the main one being Matt Garza. Garza has great stats outside of his win-loss record and has been consistent, so putting him into the middle of the rotation could easily bump them into a World Series-caliber team.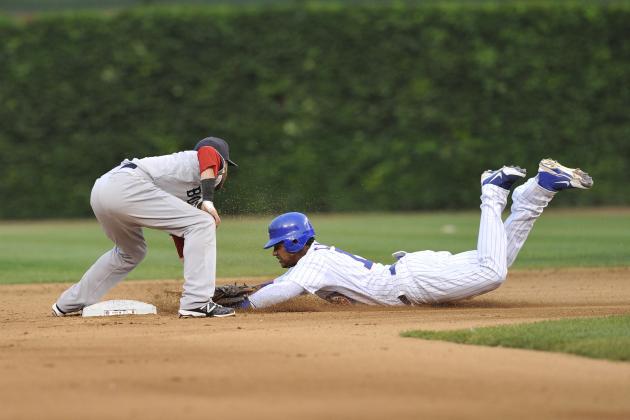 David Banks/Getty Images

The Tampa Bay Rays are a team that generally works with what it has, so trades don't happen all that often. Still, they have a clear weakness in the middle infield, especially on offense.
Adding in someone like Starlin Castro would give the offense a big-time boost there, while Sean Rodriguez could be a utility infielder, where his defense would be more useful. This would likely never happen, but it would make the Rays lineup that much more exciting.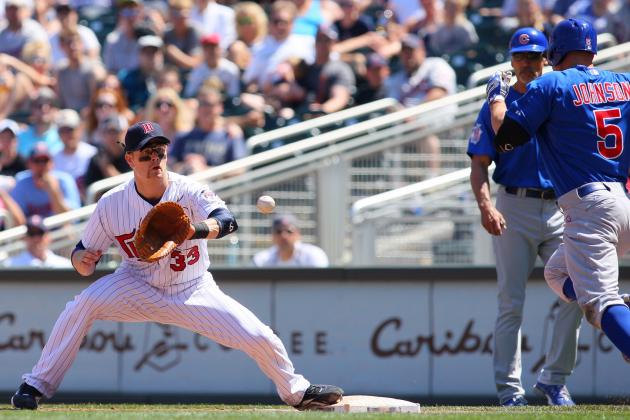 Adam Bettcher/Getty Images

The Toronto Blue Jays are still hovering around .500 in the tough AL East, and it's really difficult to say whether or not they will be buyers or sellers just yet.
Presuming they're buyers if Ricky Romero and others improve, then they could use some pitching help. That being said, a big-time risk would be acquiring Justin Morneau. It's been discussed, and while that trade has the potential to go bad, it could be a dream risk and cause a second-half surge.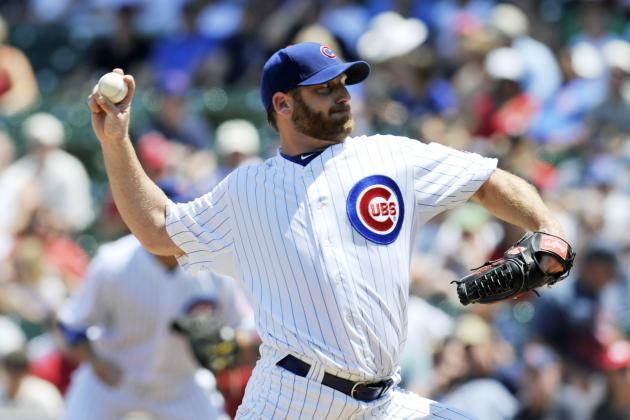 David Banks/Getty Images

Despite having a few glaring weaknesses both in their pitching staff and their lineup, the Chicago White Sox are in first place and seem like they'll be there for a while.
Gavin Floyd looks like he's actually going to stay with the team all year now, but with his and John Danks' struggles, they need a starter. Jake Peavy is a fan of Ryan Dempster, and it would be a great pickup that would cement a first-place finish, even if the Chicago rivalry makes it unlikely that it will happen.
Thearon W. Henderson/Getty Images

Despite being a close second in the AL Central, the Indians could really use help both in the starting rotation and in the lineup with a right-handed hitter, particularly the void that is left field.
Carlos Quentin fills the void perfectly, and is available without too steep a price. The only question is whether the Indians could afford the prospects the Padres would presumably want, as their farm system doesn't have that much in it.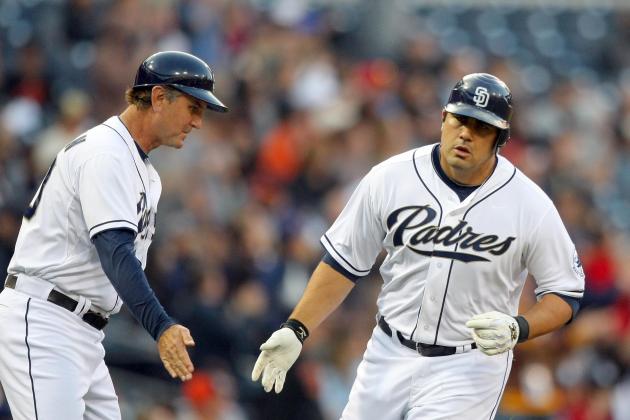 Donald Miralle/Getty Images

The Detroit Tigers were expected to run away with the AL Central, but instead are mired in third. What does a team in that type of situation do? Certainly they can't be sellers with all the long contracts they have.
If Victor Martinez is actually ready to go at the deadline, then the dream move would be to simply plug him in and let the team play. If he's still out, the Tigers say they want Carlos Quentin, but I see a better move.
The best move would be to get a quality starter at a minimal cost, perhaps Matt Garza or someone similar. Rick Porcello and Max Scherzer aren't pitching close to decently, and without at least three good starters, the Tigers won't rebound.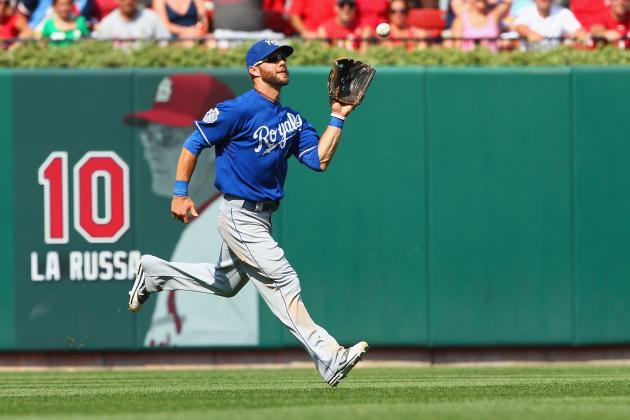 Dilip Vishwanat/Getty Images

The Kansas City Royals were a popular pick to make a surprise run, but they are again stuck in fourth place this year and, as a result, will probably be sellers at the deadline.
Their best bet would be to trade Jeff Francoeur. Wil Myers is major league-ready, and while Francoeur isn't playing all that well, his 2011 numbers are good enough that the Royals could get a decent stopgap for him, if nothing else, or some starting pitching depth.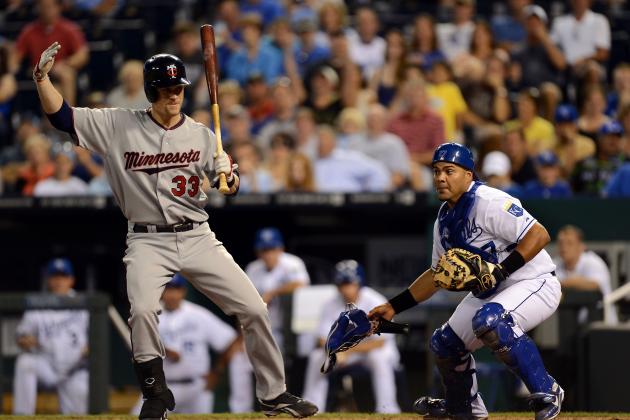 Jamie Squire/Getty Images

The Minnesota Twins have been exposed as a complete wreck this year, with last year unfortunately not being a fluke. Once-promising trade chips like Francisco Liriano are now worth nothing. What does a team do in that situation?
It's a risk, and far from a "dream" trade, but it would be just that if it worked out. Justin Morneau is a big name from his peak and has been hitting just well enough that he's at least worth something. Besides, with everything that's happened, a change of scenery could be best.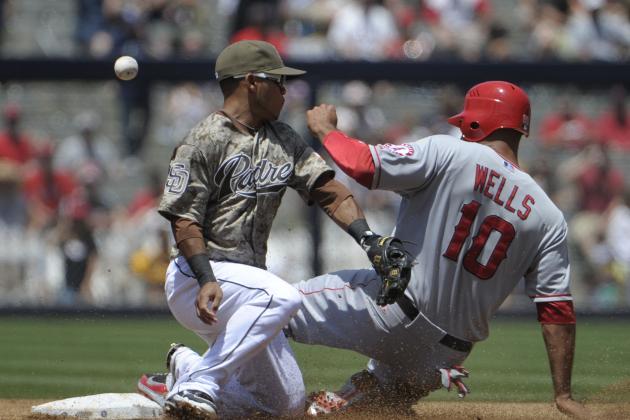 Denis Poroy/Getty Images

The Angels are finally getting it going after a very rough start. Pujols is at least somewhat hitting, Mark Trumbo has been amazing and the pitching staff as a whole has been great.
Their infield needs help, with Erick Aybar in particular unable to get it going. Despite that being a need, the dream trade would be for someone to actually pick up Vernon Wells and his contract, since they have nowhere to put him in a crowded outfield.
They may have to just release him, but if they can get someone to take him and his salary, even if they get nothing, they are at least rid of that contract.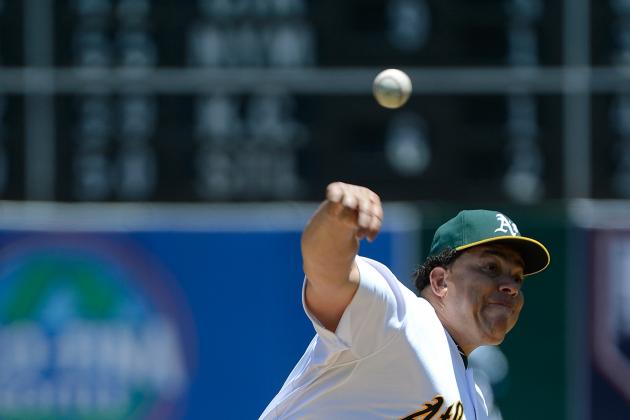 Thearon W. Henderson/Getty Images

When you pick up a veteran player on a young team, the idea is that if they play well, you trade them to a contender and pick up a decent prospect or two in the process.
That's what the A's are doing with Bartolo Colon, who has been decent for them, though not that great compared to many on the market. If they can trade him to a team decimated by injuries and get a guy from Triple-A who could join the team, then that's a win for them.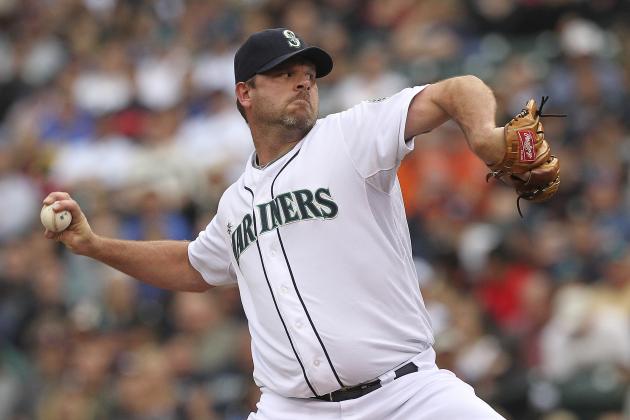 Otto Greule Jr/Getty Images

I'm not sure where to begin with the Mariners. The lineup is again weak this year, but this time the pitchers have been struggling as well, meaning that they're stuck in the AL West cellar.
They may have to take a page out of the small-market playbook like I just had the A's do. Kevin Millwood is 37 and has been around, and he is pitching well enough to make him a solid veteran presence on a contender.
The Mariners need to pick up a prospect or two for Millwood, since they don't really have a use for the veteran arm this year, as they're not going anywhere.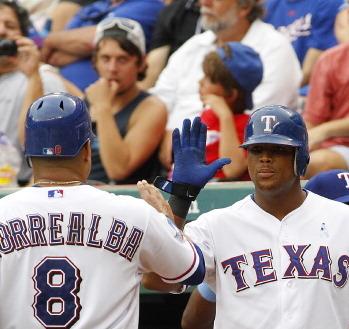 Rick Yeatts/Getty Images

The Rangers have the most potent offense in the majors, and along with the best bullpen, they have a great rotation that's set to be even better when Roy Oswalt joins them.
For them, the best trade is no trade at all. They should have little trouble winning the World Series with the core group they have, and if they make any moves, it needs to be with the sole goal of winning in 2012.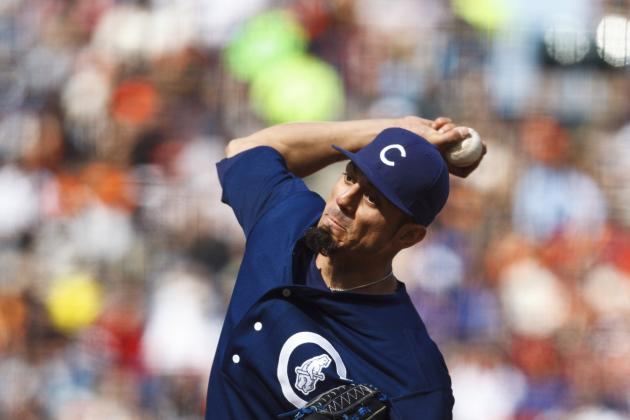 Jason O. Watson/Getty Images

The NL East is very crowded this year, with the Braves in second place but without any wiggle room. Since they need something to push them past the Nationals, a deal makes sense.
They have starting pitching depth, even if it is young and still inconsistent—it's already been noted that they probably won't trade for that, and they aren't a team that does much with deadline deals.
Despite the above link, adding Matt Garza may be ideal. Yes, the Braves have a lot of young pitching depth especially in the farm system, but Garza is at least proven, which the Braves need moving forward.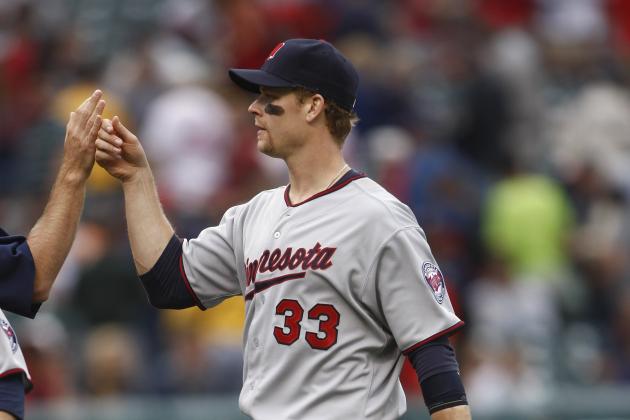 John Grieshop/Getty Images

The Marlins are holding on at around .500 in a tough division, despite the bullpen struggling early on and the lineup struggling all year, especially Gaby Sanchez.
They could make a dream trade to slide into the playoffs this year, and if they want to do that, adding Justin Morneau could work. It would mean giving up on Gaby Sanchez, but if Morneau becomes like he once was, then it could work out perfectly—if not this year, then certainly in 2013.
Granted, if I had to pick between them making a big move now and holding off until next year, when they could be a real force, I would absolutely choose the latter.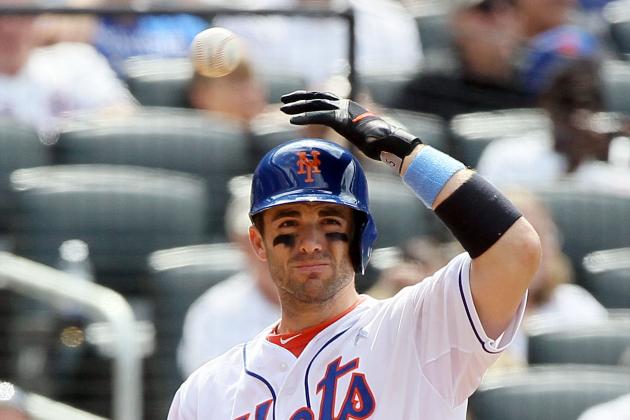 Jim McIsaac/Getty Images

While the Mets are surprisingly in the race for the NL East crown this year, they have something else to worry about, namely getting all the parts and pieces set up to keep David Wright around.
Wright has a 2013 option, and I could see him staying if the Mets showcase that they are contenders. I could see them picking up a closer since Cordero is struggling, perhaps like Brett Myers, though ideally it would be one they could keep for a couple years.
In any case, the moves they make should work both towards being a contender and keeping Wright, and the two go hand in hand anyway.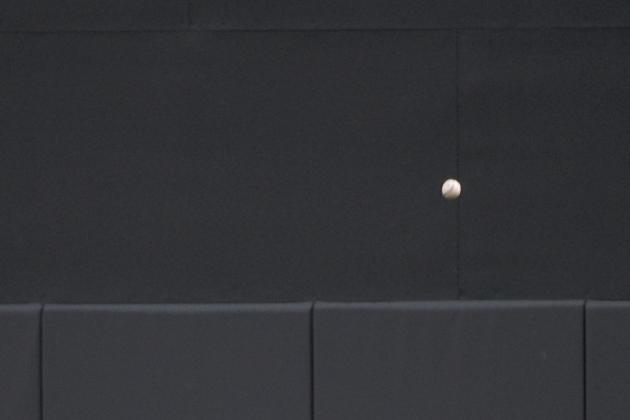 Hannah Foslien/Getty Images

With a decimated lineup and a rotation that's not as great as it once was, the Phillies surprisingly are now in the NL East cellar. At this point, it's clear they have to be sellers and revitalize the lineup.
They have a gem in Hunter Pence, and while I'm sure they would love to keep him, he's the type of player who could net a couple top-tier prospects for the Phillies and make their lineup that much better going forward. It's not ideal, but in the long run it would help a good deal.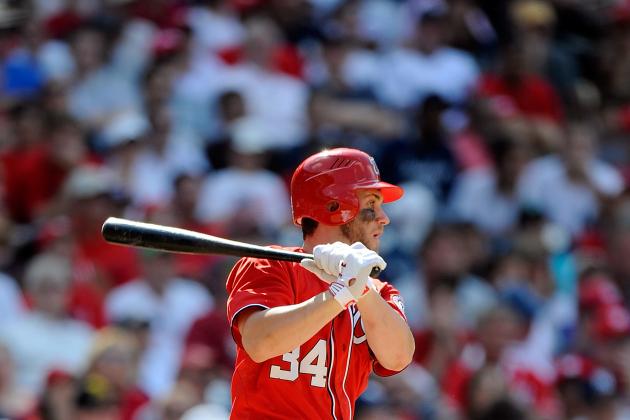 Greg Fiume/Getty Images

The Washington Nationals are actually not too far off from the Phillies of a couple years ago. They have the best starting rotation in baseball to go with a great bullpen, but their lineup leaves much to be desired.
Left field, in particular, could use some work; the outfield was bad earlier, but Bryce Harper's been performing well, so they don't need to do as much work.
I'm not a fan of overusing a player in these lists, but Carlos Quentin actually fits here perfectly. He can provide some much needed pop and actually score some runs—the rotation can handle the rest.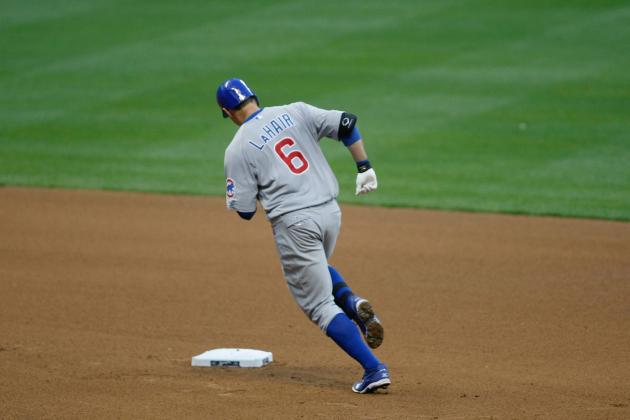 Scott Boehm/Getty Images

No team really wants to have a fire sale, but if there's one situation where that would turn into a dream trade, it's with Chicago.
If they can get a package deal with Bryan LaHair and perhaps Ryan Dempster to bring in a big piece or a combination of appropriate role players to pair with the rising stars, then they could be a team quickly on the rise.
The Cubs are not a team that you can simply point to a player and say they need to pick him up. Theo Epstein has an idea of what to do, and if it involves LaHair, Dempster, Garza and others leaving, then it should work out.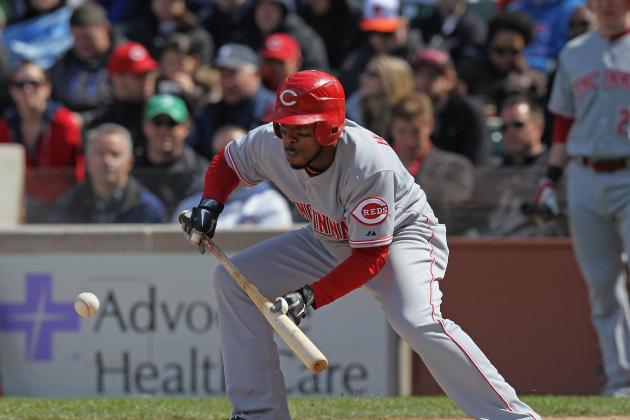 Jonathan Daniel/Getty Images

After a disappointing 2011, the Cincinnati Reds are back in business, putting up overall solid numbers to go with being in first place in the NL Central. They have good starters, but especially in the lineup the depth is practically nonexistent.
Adding bench help isn't big news, but it is a dream scenario, since I would rather have to fix that then the starting lineup. As long as they get a solid left-handed bat for the bench, they will be in great shape for the playoffs.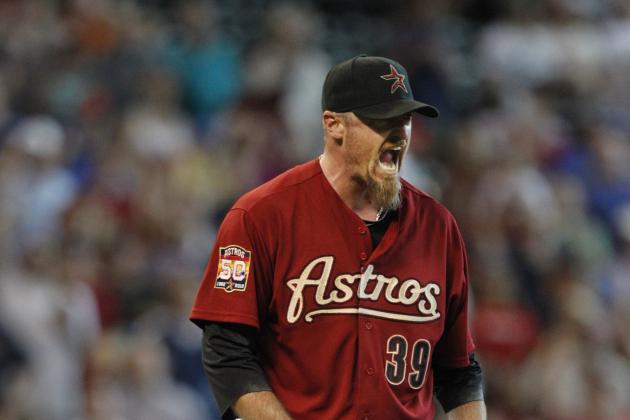 Bob Levey/Getty Images

The Astros are certainly going to be sellers at the deadline, and they have a couple pieces that will net them some good prospects.
They have a decent record this year, so if they can trade top reliever Brett Myers for a couple MLB-ready prospects, then they'll be in good shape for the next couple years.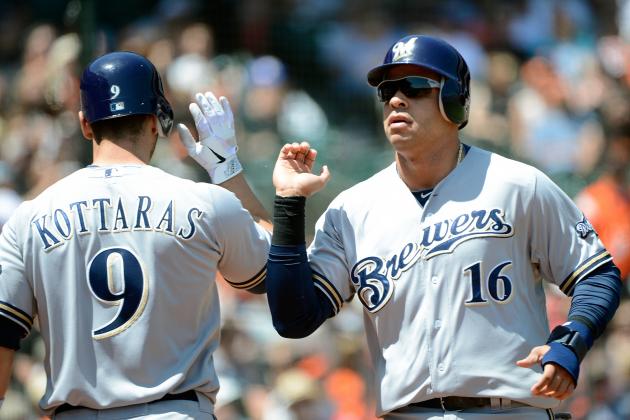 Thearon W. Henderson/Getty Images

Despite a great 2011 season that made the Milwaukee Brewers a force, they have struggled big time this year, thanks to a weak lineup and a weaker pitching group.
The big names like Zack Greinke and Ryan Braun are still playing well, but the Brewers will have to sell off players in order to bounce back next year. Thing is, the role players aren't really tradeable with how they're playing.
The best scenario may actually be not to sell. A healthy Alex Gonzalez and Mat Gamel combined with a couple offseason moves could cause them to bounce right back in 2013, just like Cincinnati did this year.
Justin K. Aller/Getty Images

Despite a lineup that's doing absolutely nothing outside of Andrew McCutchen, the Pirates are in the thick of the NL Central race. Unlike last year, they need to make a big move this time to keep themselves going.
There's no question that they are looking for hitting, as Buster Olney notes, but in their case they may need a couple veteran bats rather than that superstar, since there are many weaknesses in the lineup.
Delmon Young and Todd Helton could do great there, and perhaps that's yet another destination that Carlos Quentin fits in. Worst case scenario: even Derrek Lee would be an improvement.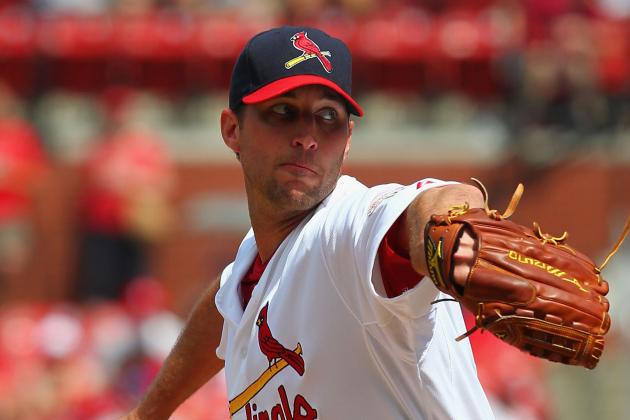 Dilip Vishwanat/Getty Images

The St. Louis Cardinals are only around .500, but they have one of the best lineups in the National League to go with a solid rotation that would admittedly be much better if they had Chris Carpenter.
For many teams in this situation, adding that big name would help propel them—but as the defending champions, the Cardinals know exactly what they need to do to win, and making a rash move would likely hurt them more than help.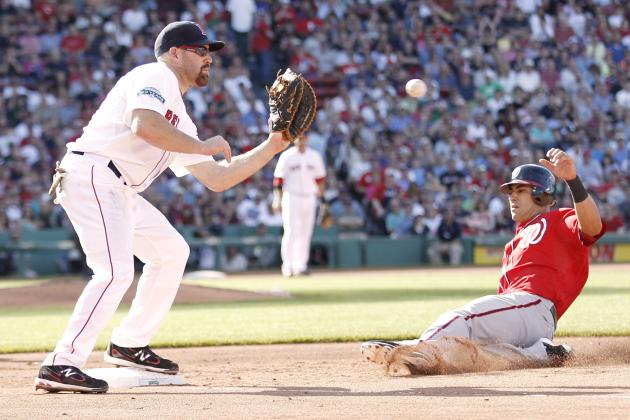 Winslow Townson/Getty Images

After a great 2011, the Arizona Diamondbacks are hovering around .500 and need a veteran spark plug to get them back into the playoff hunt.
They have been connected to Kevin Youkilis time and time again, and with Ryan Roberts not at 2011 level, it fits perfectly. They may have to deal Joe Saunders to pull it off, but it could be what the lineup and Youkilis both need.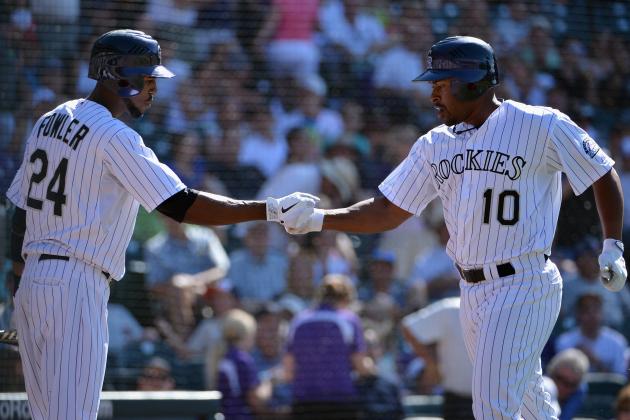 Doug Pensinger/Getty Images

Because of the way they build teams, the Rockies aren't really a team that can do much at the deadline. They have their long-term players locked up, and if the role players are not producing, then they'll have a bad record and won't be able to get anything on the trade market.
Their best bet might be to trade Dexter Fowler. He has enough upside and production to net a decent return, and he doesn't seem like a player the Rockies are going to keep over the long haul, since he can be streaky even if he is consistent year by year.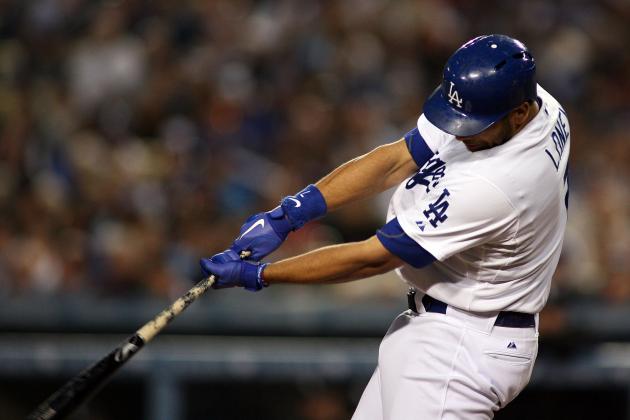 Jeff Golden/Getty Images

The Dodgers are in first place despite a lack of home run hitting and an injured Matt Kemp. That's thanks to Andre Ethier and the starting rotation taking over and getting it done.
The deal scenario would be for Matt Kemp to be back in the lineup, and replacing James Loney at first base could help as well. The Dodgers have asked about other first basemen, but anyone who can drive in some runs would be helpful, as Loney has not been doing much.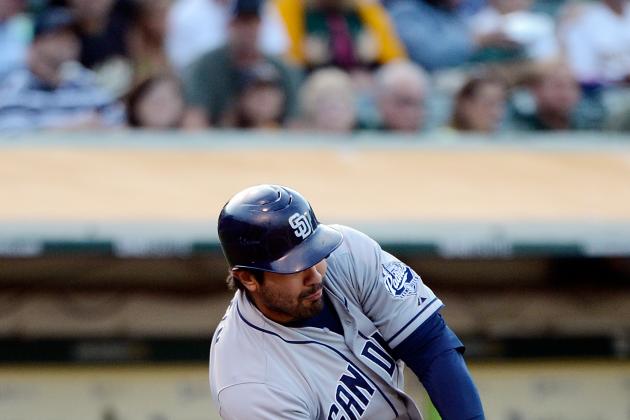 Thearon W. Henderson/Getty Images

As usual, the Padres have a completely anemic lineup and are going to be sellers at the deadline as a result. One bat is playing great in spite of being in San Diego, though.
Carlos Quentin's hot start means that the Padres should be able to get a good amount for him. At the very least, if they get two nice prospects, then that makes it, at worst, an even trade for when they got him this past offseason.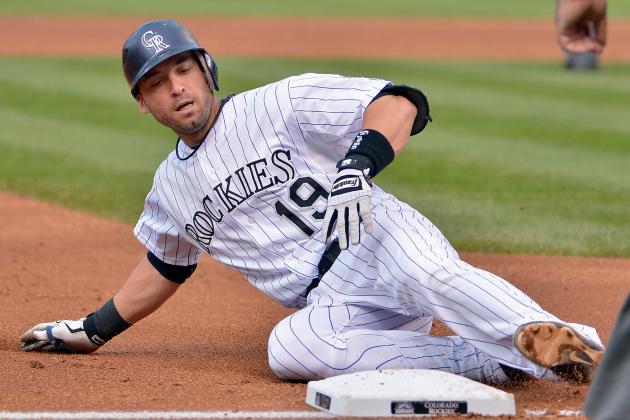 Doug Pensinger/Getty Images

The obvious dream scenario for the San Francisco Giants would be to have Tim Lincecum magically bounce back, since he's become the weak link in a rather solid group of players right now.
Besides that, if the Giants want to make a splash in the trade market, and I'm not sure they need to, then picking up a shortstop would be a nice move, since I'm not sold on Brandon Crawford as a shortstop on the offensive side.
Adding Marco Scutaro could be a nice improvement, even though he's not quite where he was in years past.