US Open Golf 2012: Playoff Rules for US Open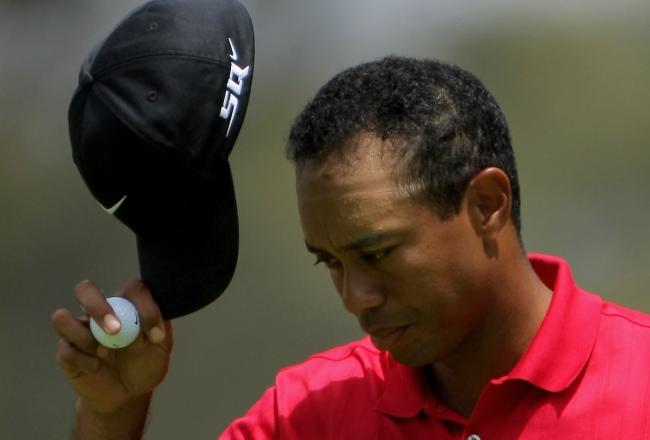 Tiger Woods at the 2008 Open playoff
Doug Pensinger/Getty Images
As with some of the seemingly other unconventional things the United States Golf Association does in running its tournaments, the ways the playoffs are conducted are as unique as the U.S. Open.
Regardless of just how many players are tied after the conclusion of Sunday's round—assuming there is a tie—the tournament will not be decided tonight.
Going back to a day and age where television did not dictate what sports did or did not do, the USGA will play a full 18-hole playoff in case of a tie. If any players remain tied after the extra round, then it becomes the conventional sudden-death format we see on the PGA Tour.
Right now, this is the only major championship to still conduct a full-round playoff. At one point, when the third and fourth round were actually played on the same day, ties were settled by a 36-hole playoff that was also held on the same day.
In a bow to television, and the fact that players are expected to be elsewhere the next day for their next tournament, Augusta National does a sudden-death playoff for The Masters.
The Royal and Ancient Golf Club conducts a four-hole playoff before going to sudden death for the Open Championship, while the PGA does a three-hole playoff for its championship.
While the quick sudden-death playoff makes for good television like Bubba Watson's great shot out of the pine straw at Augusta this year, the mindset behind the USGA keeping it a full round goes with the whole examination they do with the tournament.
They are trying to attempt to test every aspect of a golfer's mental and physical skills. A full playoff certainly matches that.
What would you rather see for a playoff format at the Open?
Also, there just is not enough daylight at the end of the final round to conduct a three- or four-hole playoff like the others. What they do not want to happen is have a playoff stopped or decided on bad daylight. If they have to bring everyone back on Monday, they might as well play the full 18.
With sunset in Scotland or Northern England pushing 10 p.m. in July, the Open Championship can budget enough time to get in a playoff without restriction. The PGA can get three holes in if needed in an hour as they can normally play until around 8 p.m. local time in August.
ESPN and NBC drew great ratings for the last playoff in 2008 with Tiger Woods and Rocco Mediate, so as long as people watch, there will not be any pressure on the USGA to change.
Like Wimbledon, which does not use a tiebreaker for any decisive set in tennis, it also goes back to the tradition of how these tournaments have been decided throughout their history.
Yes, you can get a case like1984 when Fuzzy Zoeller decimated Greg Norman by seven shots, or you have a case like 1990 when Hale Irwin actually needed 19 holes to defeat Mike Donald.
While we all want to see a winner tonight, an extra day at Olympic Club would disappoint no one.
This article is
What is the duplicate article?
Why is this article offensive?
Where is this article plagiarized from?
Why is this article poorly edited?