2013 MLB Free Agency: Predicting the 10 Highest-Spending Teams This Winter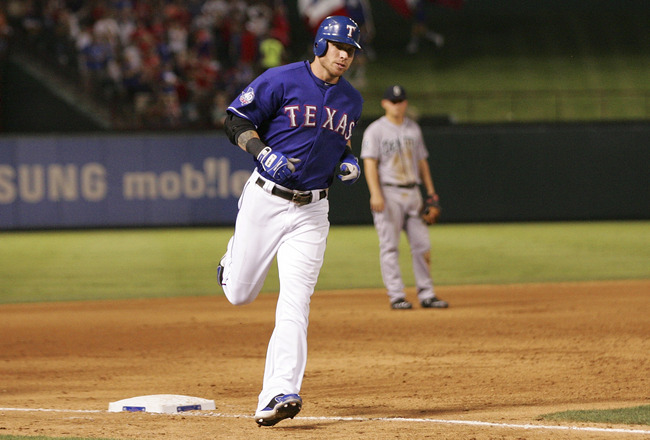 Rick Yeatts/Getty Images
With the 2012 season less than half over, most teams find themselves working on determining whether they'll end up buyers or sellers this trade deadline.
After that whole scenario plays itself out, teams will be right back at the grindstone this offseason when they have the inevitable task of retaining or signing key free agents.
Certain teams will always have more money to spend than others, while others will be forced to spend more due to larger holes in their rosters.
In any case, here are some teams that could find themselves writing a lot of checks when the offseason rolls around this winter.
Chicago Cubs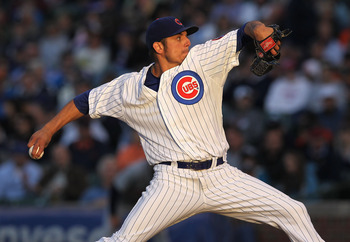 Jonathan Daniel/Getty Images
With the possibility of a Matt Garza trade still in the picture for the Chicago Cubs, much of the team's spending this offseason could hinge on whether or not they make a play on an extension.
On top of that, the team's ability to unload Alfonso Soriano's contract combined with the space created by Ryan Dempster's expiring contract could open up a great deal of funds for Theo Epstein and crew to work with in the Cubs' rebuilding.
Tampa Bay Rays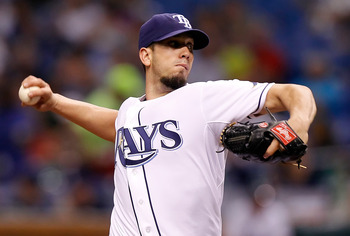 J. Meric/Getty Images
The Tampa Bay Rays may never be confused with their AL East counterparts when it comes to their purses, but the organization does always seem to find a way to put a very competitive team on the field.
They'll have decisions to make this offseason, as emerging star B.J. Upton heads into free agency and the team needs to make the call on whether or not they'll pick up the 2013 option on James Shields.
Philadelphia Phillies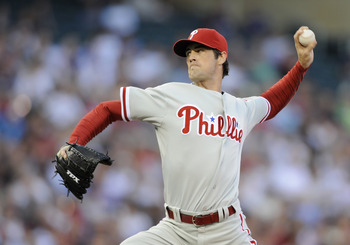 Hannah Foslien/Getty Images
Things haven't gone as planned in many aspects for the Philadelphia Phillies this season, and as they sit buried well below the Washington Nationals in the NL East, it's becoming clear that the team may actually end up selling at the deadline.
It would be hard to believe they'd actually pull the trigger on a deal sending Cole Hamels out of Philly. Either way, though, they'll have to decide this offseason on whether to offer the star pitcher a massive contract extension or fill the void left with other options available on the market.
Milwaukee Brewers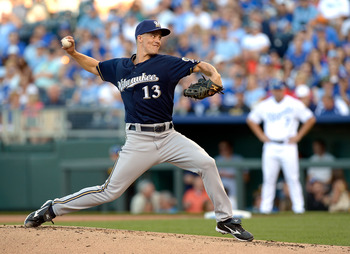 Jamie Squire/Getty Images
The Milwaukee Brewers haven't lived up to the expectations set forth after a strong 2011 campaign, but there's still plenty of reason to believe they can contend for a division title as the season winds down in the fall.
If they do continue to stay in the NL Central race, they likely won't be able to entertain the notion of dealing Zack Greinke.
With free agency looming for both Greinke and Shaun Marcum, the Brewers will certainly be spending on starting pitching in some capacity this winter.
New York Yankees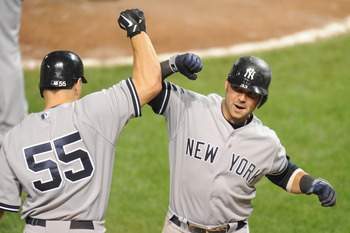 Mitchell Layton/Getty Images
When you think about the biggest spenders in the league, the New York Yankees are always a team that comes up.
They weren't as active spenders this past offseason as they usually are, but with Mariano Rivera, Russell Martin, Nick Swisher, Robinson Cano and Curtis Granderson entering free agency or option years, they'll definitely be opening their wallets after the season.
New York Mets
Mike Stobe/Getty Images
With $44 million on the books for Jason Bay and Johan Santana in 2013 (and the ownership's legal issues now finally behind them), it may be difficult for the New York Mets to open up their finances as much as they'd like to this offseason.
As we watch David Wright have a solid first half to the 2012 season, it's clear they'd be wise to do everything in their power to make sure they exercise their $16 million option and work on a long-term extension for their franchise cornerstone.
Detroit Tigers
Gregory Shamus/Getty Images
The Detroit Tigers surprised many this past offseason when they dug deep into their finances to sign Prince Fielder to a $214 million deal.
After performing below their standards to start the 2012 season, the team sits three games out in the AL Central through 66 games played.
They'll face a number of decisions this offseason, as Jose Valverde, Delmon Young and Jhonny Peralta are all headed into free agency or option years.
Los Angeles Angels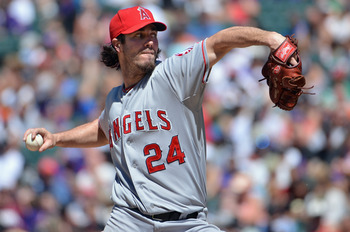 Doug Pensinger/Getty Images
With the acquisition of Albert Pujols and C.J. Wilson over the winter, the Los Angeles Angels vaulted themselves up the ranks of AL contenders. Though they sit four games back of the Texas Rangers through 67 games in the AL West, they'll likely be a force as October rolls around.
Dan Haren will be due a big payday from the Halos this offseason, and with the team not likely to extend Torii Hunter, they'll have more funds to spend on continuing to build a championship ball club.
Atlanta Braves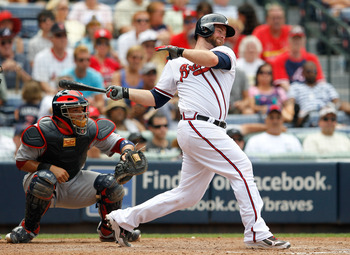 Kevin C. Cox/Getty Images
The Atlanta Braves find themselves in an unenviable position in the NL East, as they have a very formidable ball club but have the upstart Washington Nationals staring down on them in the division.
Starting pitching is one of the strongest points for the Braves, and will continue to be as their young arms continue to mature.
They will, however, need to determine what the best plan of attack will be for Brian McCann and Michael Bourn, as well as how they'll fill the void that will be left by Chipper Jones once he retires after this season.
Texas Rangers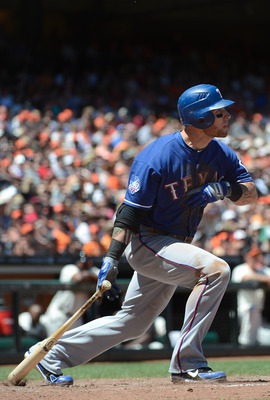 Thearon W. Henderson/Getty Images
Health concerns have always been a sticking point with Josh Hamilton when it comes to considering a contract extension, and his most recent episode probably doesn't do anything to smooth the waters.
With the productivity that he's putting forth this season, it's hard to think the Texas Rangers wouldn't do anything in their power to re-sign him. Yet once that decision plays itself out, they'll still have Mike Napoli and Colby Lewis to contend with.
Keep Reading