US Open Golf 2012: Ernie Els and Veterans Turning Back the Clock at Olympic Club
June 17, 2012

Ezra Shaw/Getty Images
Every major features young stars making names for themselves, but the leaderboard of the 2012 U.S. Open features plenty of familiar faces.
The course at Olympic Club is a difficult one. There have been very few birdies and the eventual champion will be lucky to finish below par.
So far, the key has been consistency. Golfers with longer drives are losing to those with better accuracy. Keeping composure and avoiding one bad hole can be the difference between a victory and falling out of the Top 10. 
With the exception of Beau Hossler and a few other youngsters, it is the veterans that are showing they have what it takes to win this tournament. These men are performing as well as they have in years.
Ernie Els
Although he used to be one of the best around, the Big Easy has not made a cut in a major tournament in over a year. After a first-round score of 75, it was unlikely that trend would change.
However, Els got himself in order and is now back in contention at plus-2. He saved himself from a poor start in the tournament by continually saving himself from poor tee shots.
In the second and third rounds, Els shot a combined six over par on the first five holes. From the sixth hole on, he finished strong with no bogeys, seven birdies and an eagle. 
At this pace, he can leave the weekend with his third U.S. Open title.
Lee Westwood
Unlike Els, Westwood has zero major titles but is always around the leaderboard. Since 2008, the English golfer has eight Top-10 finishes.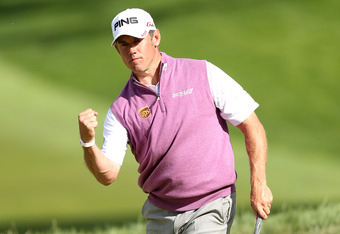 Ezra Shaw/Getty Images
This tournament might be perfect for Westwood to finally break through and get his first major win. He continually shows his consistency in being able to stick around while others start to fall. He also has great momentum after shooting a 67 in Round 3.
With his driving ability on this long course, the 39-year-old has a great chance to outlast the competition.
He has never hit the ball far, but Furyk has thrived throughout his career due to great accuracy. At the 2012 U.S. Open, he might have finally found the perfect course to utilize that ability.
The 2003 U.S. Open champion leads all golfers at this point thanks to his ability to get greens in regulation and finish with solid putting.
While other competitors strive for birdies and miss, Furyk is comfortable racking up pars. At this tournament, par might be enough to win.
Unless the final day of the tournament is filled with shockingly low scores, Furyk will have one of the best scores when all is said and done.