WWE No Way Out 2012: Why CM Punk Will Steal the Show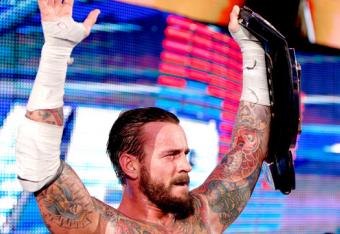 Via cmpunk.com Digital Pictures — Screen Captures

CM Punk is quickly becoming the new face of the WWE, and he's going to steal the show at No Way Out 2012.
This is Punk's world now, the rest of us are just living in it.
Who Leaves as WWE Champion?
The WWE may push John Cena as the main face of the company, and there's certainly other superstars that are worth top billing—Sheamus, Daniel Bryan, Randy Orton and Dolph Ziggler are all good examples—but CM Punk outshines them all in every category.
He's Great on the Mic
Everybody knows that in order to be a truly great professional wrestler, you have to be able to work the crowd. Whether you're playing to them or going after them as a heel, the way you handle the microphone is essential to whether or not you can get over with the WWE universe.
There's always a ton of talk about Punk's epic promo, but he's much more than just that moment. Not only is he edgy with his "voice of the voiceless routine," but he's also quite funny too.
You never know if he's going to go after someone, or if he's going to crack a few jokes and make the crowd laugh. In my estimation, his unpredictability on the mic is what makes him so good on it.
Chances are he's not going to have a mic at No Way Out, but his work on it in the weeks letting up to the pay-per-view has led to a great buildup.
He's Great In Between the Ropes
You gotta love Punk's style in the ring. At times he seems almost reckless, but somehow he's able to harness his energy to put on a great show. He has a solid arsenal of grappling moves, counters, strikes and he can use the ropes to his advantage. He's also proven to be quite resilient and we know that he can get physical with an opponent.
Whether he's throwing the elbow to the heart from the top rope or is setting up the "Go To Sleep," Punk has become one of the WWE's best workers.
He's Going To Steal the Show
Unfortunately, No Way Out may leave a bit to be desired from a wrestling standpoint. Big Show and Cena is more of a gimmick match than anything, and Sheamus vs. Ziggler is going to be a heavy-hitting brawl, so that leaves it up to Punk, Bryan and Kane to put on the best show of the evening.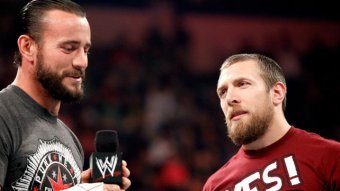 Via cmpunk.com Digital Pictures — Screen Captures
I have a feeling this crew is going to deliver, and Punk is going to be the catalyst of that.
Say what you will about Bryan, but it's hard to disregard how good of a technical wrestler he is. He and Punk have great in-ring chemistry and have put on some great matches, so it's safe to expect the same. Even Kane should add a level of brutality and unexpectedness to the match, and let's not forget about the role A.J. could play.
When all is said and done, though, CM Punk is going to deliver the show stopper. Whether it's a total great fight or an epic finish, I expect the WWE's new biggest star to come up huge at No Way Out.
He'll retain his belt and put on a show in the process.
This article is
What is the duplicate article?
Why is this article offensive?
Where is this article plagiarized from?
Why is this article poorly edited?