NHL Draft Expertise: Ranking Each Team from Detroit to Columbus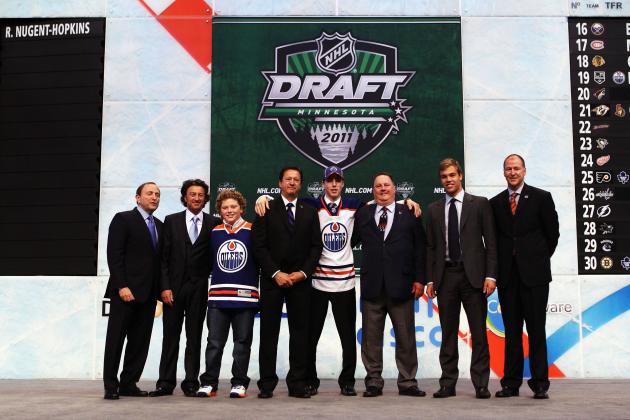 Bruce Bennett/Getty Images

The NHL Entry Draft is one of the most under-appreciated aspects of hockey.
When most people think about how to go about improving a team, they will talk about free agency and trades. While these are strong ways to improve a roster, they are more short-term solutions.
The most important way for a team to ensure its long-term success is through the NHL Entry Draft. This is where you find your future superstars.
Some organizations are much better at it than others.
Here are my rankings.
Begin Slideshow

»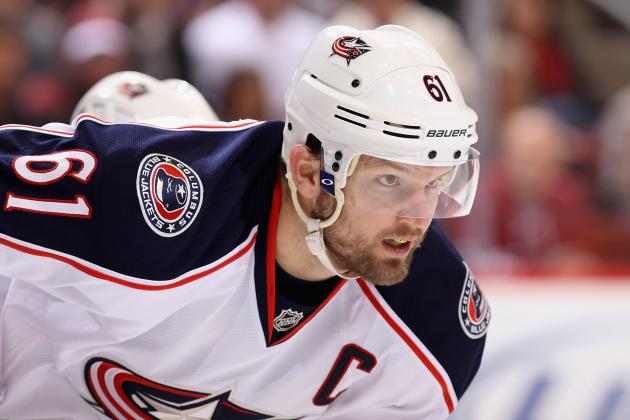 Christian Petersen/Getty Images

The Columbus Blue Jackets are used to coming in last, even when it has nothing to do with the game on the ice.
Columbus' success in the draft has been pretty sad.
The Blue Jackets have drafted some guys with potential, such as Nikolai Zherdev. Steve Mason even won the Calder Trophy.
But the only draft pick who has paid any dividends is Rick Nash.
Let's hope they can do better.
Bruce Bennett/Getty Images

Minnesota hasn't had horrific luck in the NHL draft, but they also haven't been incredibly successful.
Taking a look through their draft history, the only names that pop out are Marian Gaborik and Mikko Koivu, both first-round picks.
They've picked some serviceable players, but most of their picks that have seen NHL action have been taken in the first round.
Cal Clutterbuck, who was taken in the third round, might be their most productive later-round draft pick.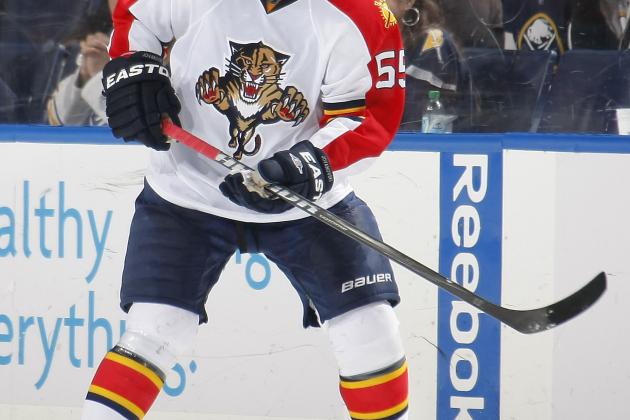 Dave Sandford/Getty Images

The Florida Panthers have had a few hits in the NHL draft, but there have been a lot more misses.
Ed Jovanovski is probably their best selection. While he spent a decent amount of time away from the team that drafted him, he did work his way back.
Stephen Weiss and David Booth were also good picks, but successful picks past the first round have been rare.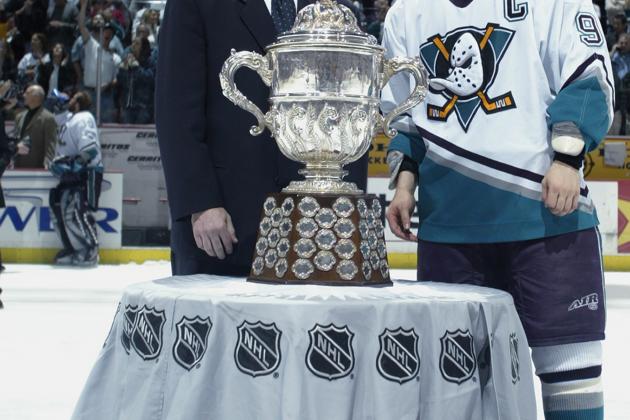 Donald Miralle/Getty Images

The Anaheim Ducks got off to a great start by taking Paul Kariya with their first draft pick, but they haven't been all that successful since.
With some recent exceptions such as Ryan Getzlaf, Corey Perry, Bobby Ryan and Cam Fowler (all taken in 2003 and beyond), the Ducks haven't had a lot of picks who have stuck with the team for long.
The names that pop out are Shane O'Brien (eighth-round pick), who has been a solid defender for several teams in the league, and Ruslan Salei (first-round pick), who spent a good portion of his career in Anaheim.
They've done better as an organization of late, but this team doesn't have a great history of success in the draft.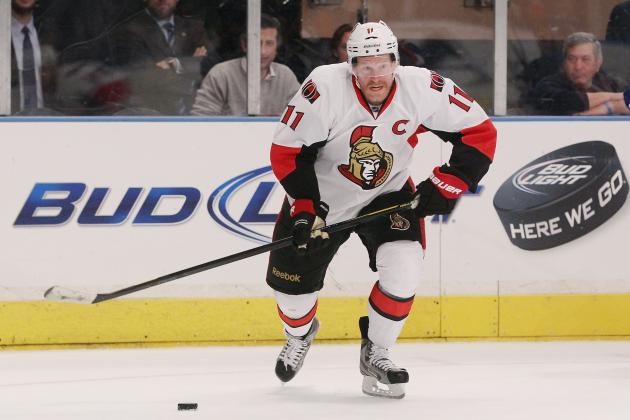 Bruce Bennett/Getty Images

The Ottawa Senators came back into existence in 1992 and selected Alexei Yashin with their first pick. Yashin was quite successful with the Senators but was eventually traded to New York.
The Senators have had decent success with their first-round picks, which is exactly what you would expect, taking players like Jason Spezza, Marian Hossa and Anton Volchenkov. But many of their picks haven't stayed around too long.
Their best pick was in 1994 when they chose Daniel Alfredsson in the sixth round. He has been one of the best captains in the league and a productive member of the offense.
Ray Emery was a pretty good pick as well (fourth round). But other than those two, the Senators haven't found too much success outside the first round.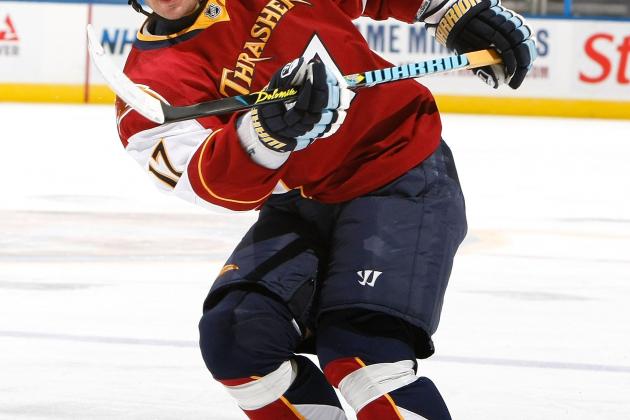 Kevin C. Cox/Getty Images

The Winnipeg Jets, formerly of Atlanta, are another team that doesn't have a long draft historyl, so it's hard for them to have found too much success.
They drafted players who are stars in the league, but many of them have gone elsewhere now.
Patrick Stefan ended up being possibly the biggest draft bust in NHL history, but guys like Dany Heatley and Ilya Kovalchuk both had success with the Thrashers before moving on.
But give them their due. Tobias Enstrom is still a part of this team after being drafted in the eighth round in 2003. Ondrej Pavelec, a second-round pick in 2005, still holds down their crease Zach Bogosian (2008), Evander Kane (2009) and Brian Little (2006) are all still big parts of this team as well.
Marianne Helm/Getty Images

Tampa Bay has hit gold in the last few seasons, but it's hard to go wrong when you have early draft picks and Steven Stamkos is at the top of your board.
Victor Hedman was another strong selection that will help the Bolts for a long time.
Before that, you have to go back to 1998 when the Lightning acquired Vincent Lecavalier and Brad Richards in the same draft. Both of those guys were instrumental in their winning the Stanley Cup.
Otherwise, there are a lot of underwhelming picks.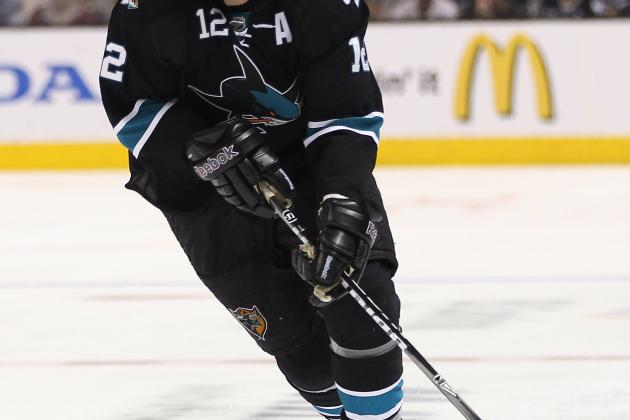 Ezra Shaw/Getty Images

The San Jose Sharks are a tough team to rank. They have found a lot of fantastic talent through the draft, but a lot of that talent was sent to other teams before it had a chance to shine for them.
Perfect examples are guys like Mikka Kiprusoff, Sandis Ozolinsh and Ray Whitney. Each played for the Sharks and showed something, but each had his best seasons after leaving San Jose.
To me, draft success is more than just drafting good players. It's keeping them.
In that sense, they have still had some good success with guys like Patrick Marleau and Joe Pavelski (who was a seventh-round pick).
Devin Setoguchi, Jonathan Cheechoo and Milan Michalek all had success with San Jose but are all elsewhere.
San Jose has picked some great players. They just aren't keeping them.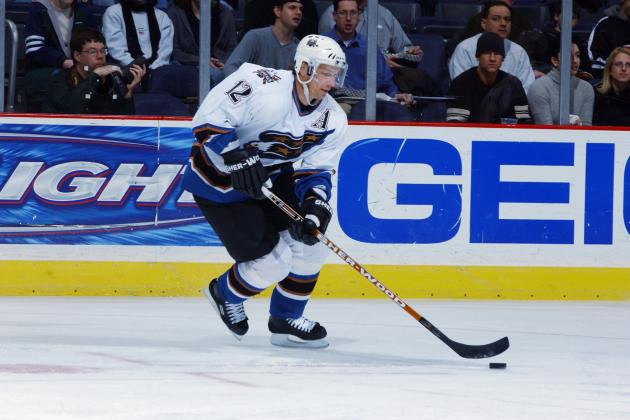 Mitchell Layton/Getty Images

The Capitals are another team that is difficult to rank, partly because they have a longer history than many of the teams listed to this point.
When you have the first overall pick of the draft and Alex Ovechkin is on the board, that's kind of a no-brainer. But look back at some of the other guys they drafted: Andrew Brunette (seventh round), Steve Konowalchuk (third round), Sergei Gonchar (first round), Peter Bondra (eighth round). They've had some pretty good picks.
Gonchar and Bondra spent longer periods of time with the Caps than Brunette and Konowalchuk did, but all four are good picks.
They've done well, but the recent years haven't seen too much success outside the first round.
Marianne Helm/Getty Images

Toronto's recent drafts have not been very good. Part of that can be attributed to the many trades that have been made since Brian Burke took over, but they also just haven't found that magic touch.
Luke Schenn is an exception to this and is going to be a great defenseman in the NHL. But Nazem Kadri is still pretty much just potential at the moment.
Tuukka Rask was a great selection, but he was promptly traded away to Boston for Andrew Raycroft, a move that did not pay off.
Despite their struggles of late, the Leafs are a franchise that stretches back a long time and has drafted some players who became household names in the sport, including Felix Potvin, Vincent Damphousse, Wendel Clark, Dave "Tiger" Williams and Lanny McDonald.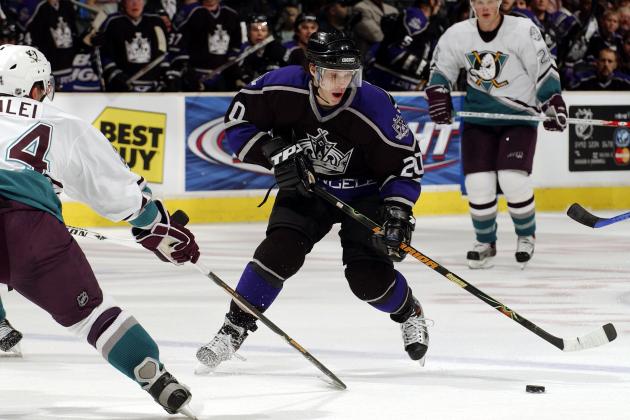 Noah Graham/Getty Images

The L.A. Kings have had a decent last few years in the NHL draft, picking up Anze Kopitar, Dustin Brown, Jonathan Quick and Drew Doughty.
The past, however, hasn't been particularly kind to the Kings outside of Luc Robitaille (171st overall).
There have been some recognizable names, but none that you would associate with the Kings.
Larry Murphy, for example, spent his first four seasons with the Kings before being traded away.
Their recent success moves them up the list a bit, but you can't ignore the past.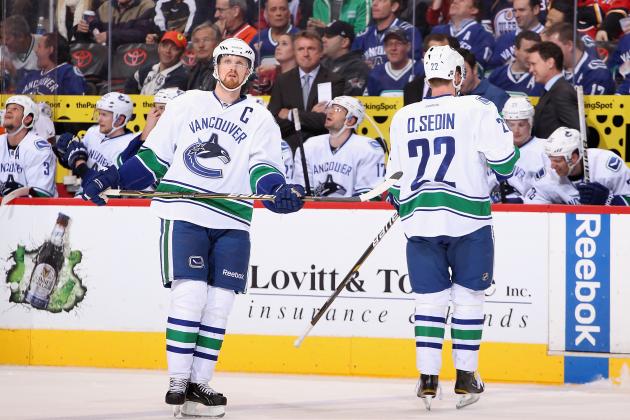 Christian Petersen/Getty Images

The Vancouver Canucks have made a few solid draft picks in their history, selecting Trevor Linden, Pavel Bure and the Sedin twins.
Other than that, not too much has been made of their drafts. Kevin Bieksa was a good find in the fifth round, and Ryan Kesler was a good first-round pick. But this team has been put together mostly through trades and free agency.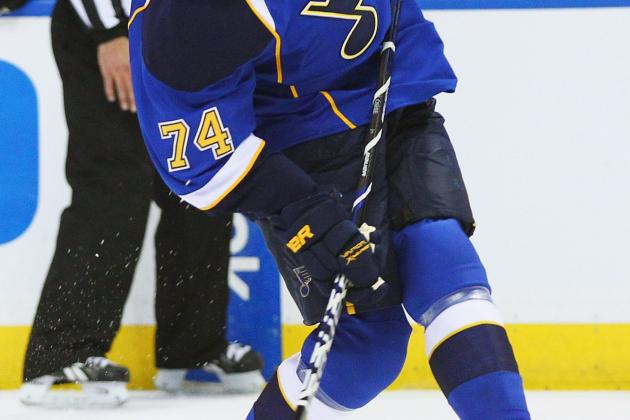 Dilip Vishwanat/Getty Images

The St. Louis Blues are another team that has drafted pretty well of late. They've managed to get guys like David Backes, T.J. Oshie, Patrik Berglund and Alex Pietrangelo.
The only down side for the Blues is that, except for Backes, all of these guys are first-round picks.
Historically speaking, none of the names that pop up, such as Rod Brind'Amour, for example, remind you of St. Louis.
The Blues haven't made many big splashes in the draft.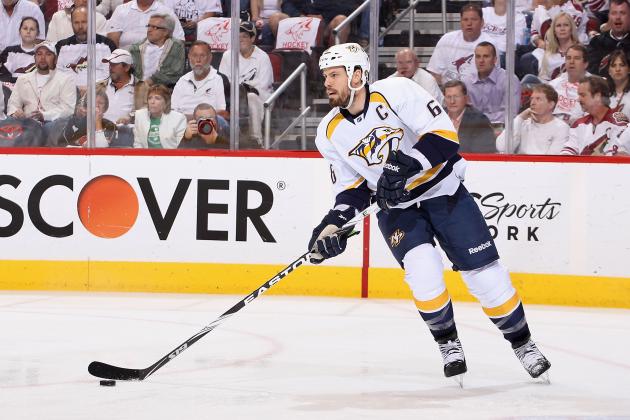 Christian Petersen/Getty Images

For a team that has not existed for a long time, the Nashville Predators have done well for themselves in the NHL draft.
They have used the draft to set up their team for the future and free agency to complement it, rather than the other way around.
Ryan Suter, Shea Weber, Martin Erat, Patric Hornqvist and Pekka Rinne are all Predators draft picks.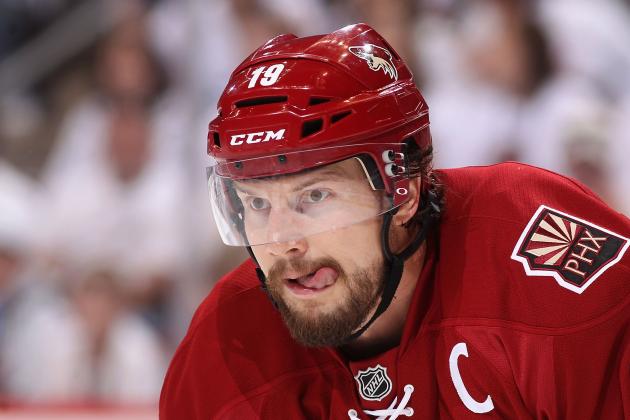 Christian Petersen/Getty Images

Recent drafts have been OK Phoenix, which has drafted the likes of Keith Yandle, Mikkel Boedker and Oliver Ekman-Larsson.
The past, back when they were in Winnipeg, is when the Coyotes fared well in the draft, selecting Teemu Selanne, Shane Doan, Keith Tkachuk, Teppo Numminem and Bob Essensa.
The Jets struggled for a while, but much of their later successes in Phoenix were due to their successful earlier drafts. They've done a decent job of building on this.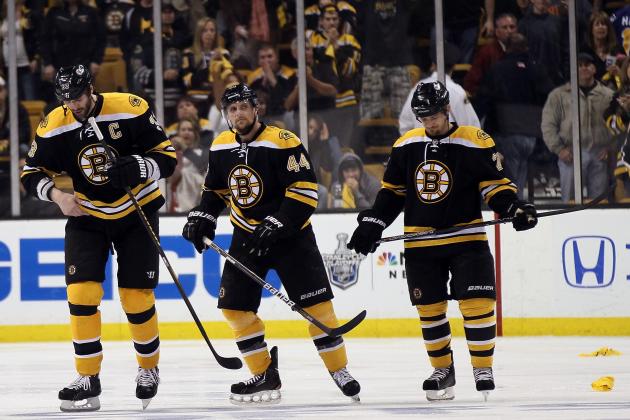 Elsa/Getty Images

The Bruins are another team with some pretty solid draft picks in recent years. They've selected Tyler Seguin, Milan Lucic, Brad Marchand, David Krecji and Patrice Bergeron, to name a few.
Boston also had a stretch when it drafted good players, but not too many of them outside of the first round excelled.
The Bruins have a long history of success and the draft has been a part of that. But they haven't been quite as successful in the draft as some of the other NHL teams.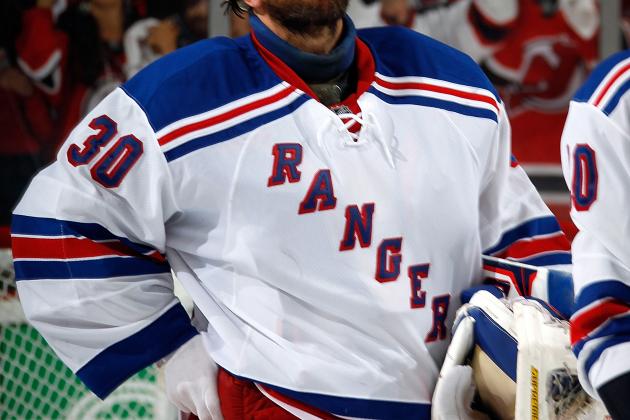 Bruce Bennett/Getty Images

The Rangers have had good success in recent years in the draft, building a solid team with their selections.
Henrik Lundqvist (seventh round), Ryan Callahan (fourth round), Brandon Dubinsky (third round), Marc Staal (first round), Artem Anisimov (second round), Carl Hagelin (sixth round) and others have formed a great core.
The Rangers are another franchise with a long history. Brian Leetch and Mike Richter are two of their notable draftees.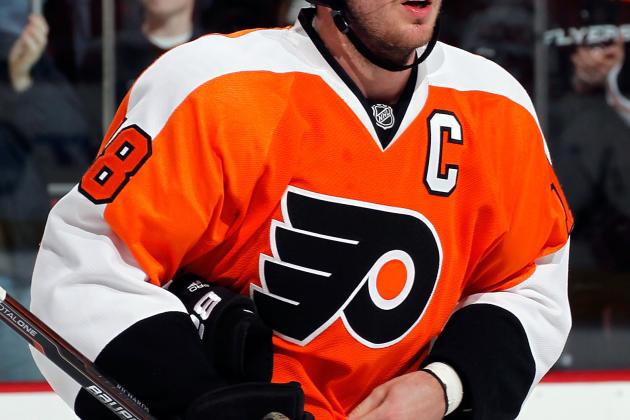 Paul Bereswill/Getty Images

Getting Mike Richards and Jeff Carter in the same draft is a nice haul.
Then add in names like Bobby Clarke, Ken Linseman, Ron Hextall and Simon Gagne, and it's clear that this is a team that does well in the draft.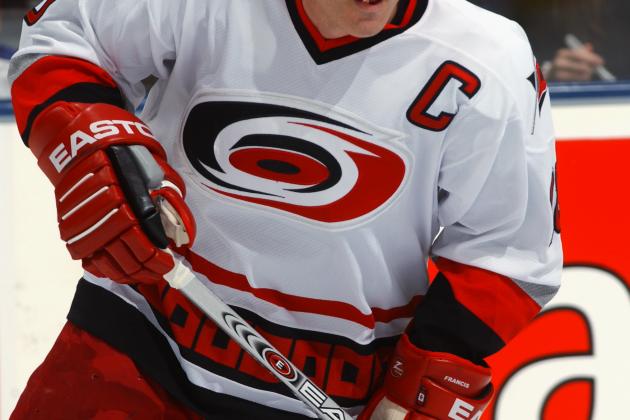 Dave Sandford/Getty Images

The Hurricanes have always drafted well back into their days in Hartford.
Great picks before the move include Ron Francis, Geoff Sanderson and Kevin Dineen.
Since the move, we've seen the 'Canes draft Erik Cole, Cam Ward, Eric Staal and Jeff Skinner.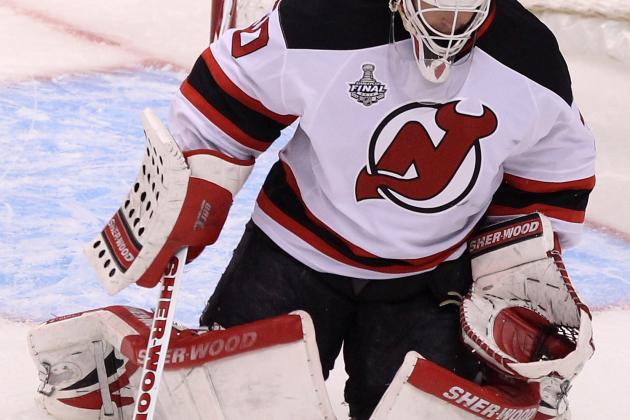 Christian Petersen/Getty Images

Since their move from Colorado, the New Jersey Devils have had several good drafts.
They drafted Ken Daneyko and Pat Verbeek in the same draft, and later picked up the likes of Martin Brodeur, Brendan Shanahan, Bill Guerin and Scott Niedermayer.
They've managed to find good talent in the draft at a variety of positions.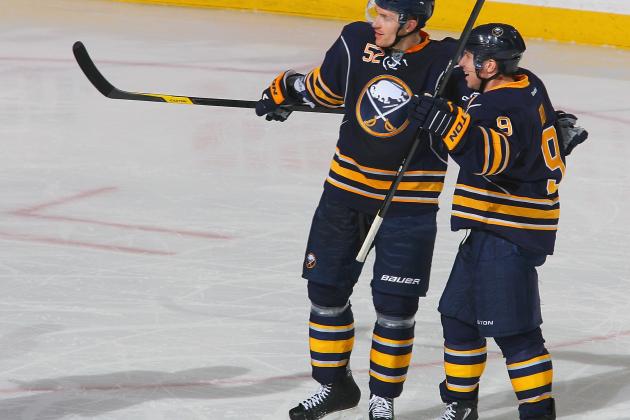 Rick Stewart/Getty Images

Through the years, the Buffalo Sabres have been under the radar in so many different ways.
Though the franchise has never won a Stanley Cup, they have managed to draft well, selecting Gilbert Parreault, Peter McNab and Rick Martin, just to name a few.
More recently, they have drafted Ryan Miller, Tomas Vanek, Jason Pominville, Derek Roy, Paul Gaustad and Tyler Myers, who have all contributed.
Buffalo doesn't get enough appreciation for its good drafts.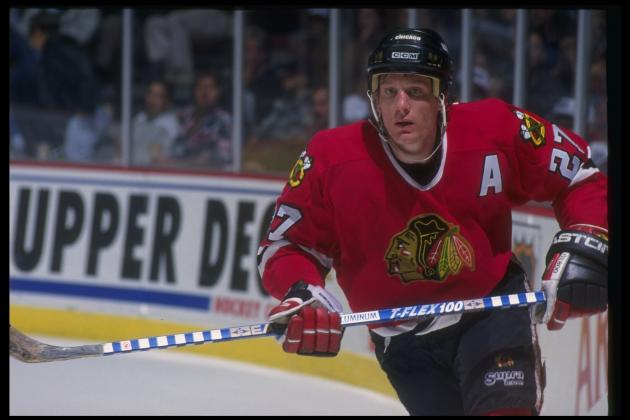 J.D. Cuban/Getty Images

The Blackhawks have made great picks throughout their history, which is why they have been such a great franchise.
Partrick Kane and Jonathan Toews are just the tip of the iceberg as far as their drafts are concerned.
Brent Seabrook, Duncan Keith and Jeremy Roenick are just a few other good players drafted by the Hawks.
They've done a good job complementing their team through free agency and trading, but they have mainly used the draft to build their team.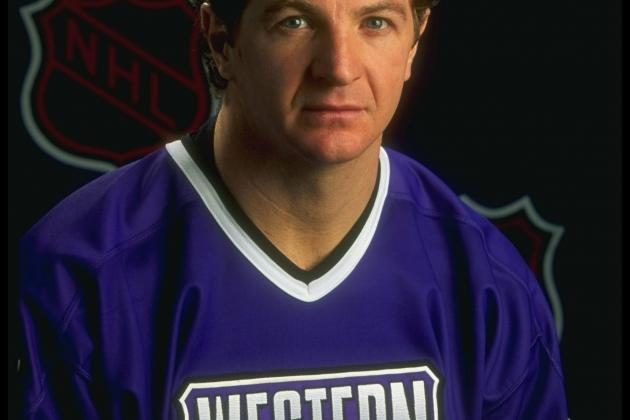 Jamie Squire/Getty Images

Calgary is another team that isn't given the credit it deserves for its drafting acumen, but look at the players they've taken.
Theo Fleury, Al MacInnis, Mike Vernon, Brett Hull, Gary Suter and Joe Nieuwendyk are all big-time names.
They've had less success with some of their picks of late, but the Flames deserve credit for their strong track record in the draft.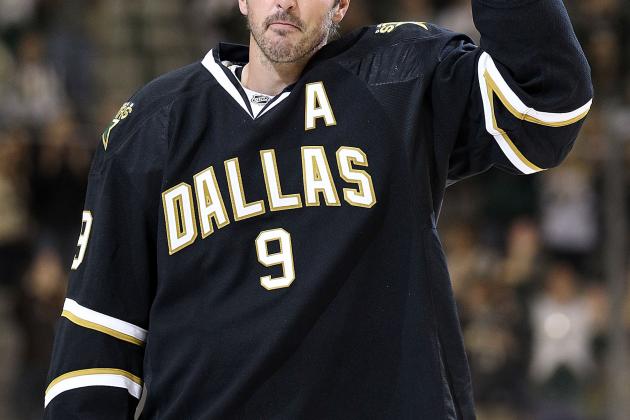 Ronald Martinez/Getty Images

Mike Modano is just one of the great players the Dallas Stars/Minnesota North Stars took in the draft.
Derian Hatcher, James Neal, Steve Ott, Jamie Benn and Jamie Langenbrunner are just a few others to be selected by this franchise.
Solid drafting leads to solid franchises.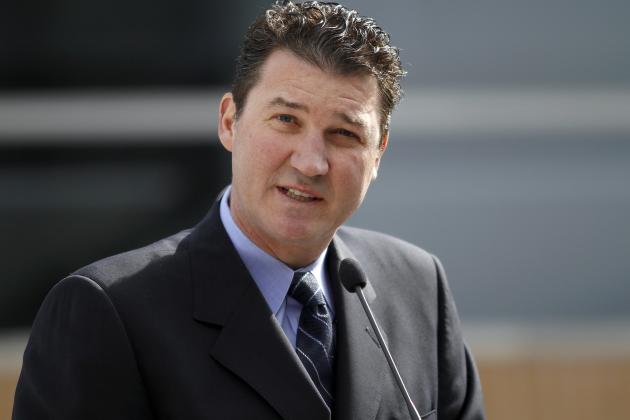 Justin K. Aller/Getty Images

The Penguins might have one of the most impressive four-year stretches in the NHL draft history.
From 2003 to 2006, the Penguins selected Marc-Andre Fleury, Evgeni Malkin, Sidney Crosby and Jordan Staal with their first selections. That's quite the group to build around.
The Penguins were also famous for drafting two of the best players to play the game when they took Mario Lemieux and then picked up Jaromir Jagr a few years later.
Each of these groups of players led the Penguins to their Stanley Cups, so it's hard not to go with them.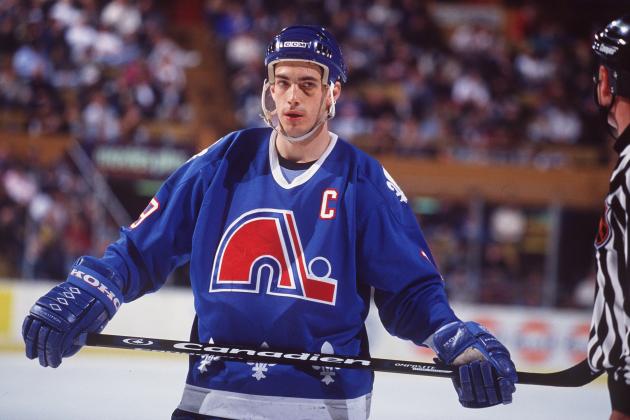 Rick Stewart/Getty Images

The Colorado Avalanche are another team that has always done well in the draft, even going back to their days in Quebec.
Colorado's first four draft picks from 2009—Matt Duchene, Ryan O'Reilly, Stefan Elliott and Tyson Barrie—have all seen NHL action.
Other recent successes include Paul Stastny (second round), John-Michael Liles (fifth round), Alex Tanguay (first round), and David Jones (ninth round).
Then you look back to their days in Quebec when they selected players such as Joe Sakic (first round), Owen Nolan (first round), Mats Sundin (first round), Michel Goulet (first round), Valeri Kamensky (seventh round), Adam Foote (second round), Chris Drury (thrid round) and Milan Hejduk (fourth round).
The Avalanche/Nordique franchise has one of the most solid draft histories in the NHL.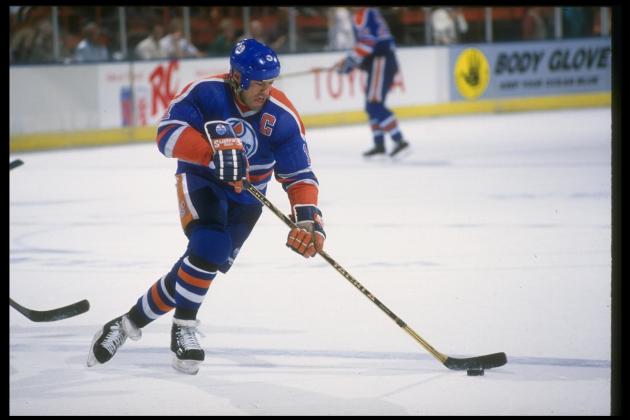 Mike Powell/Getty Images

The Edmonton Oilers are another team that has done well historically in the draft, having selected Mark Messier (third round), Glenn Anderson (fourth round), Paul Coffey (first round), Jari Kurri (fourth round), Grant Fuhr (first round) and Esa Tikkanen (fourth round).
These are names that are associated with hockey greatness and all were drafted by the Oilers.
They've done well in recent years as well, selecting Taylor Hall, Ryan Nugent-Hopkins, Linus Omark, Jordan Eberle, Sam Gagne and Jarret Stoll.
Edmonton drafts well. The Oilers just need to improve on developing and keeping their draftees.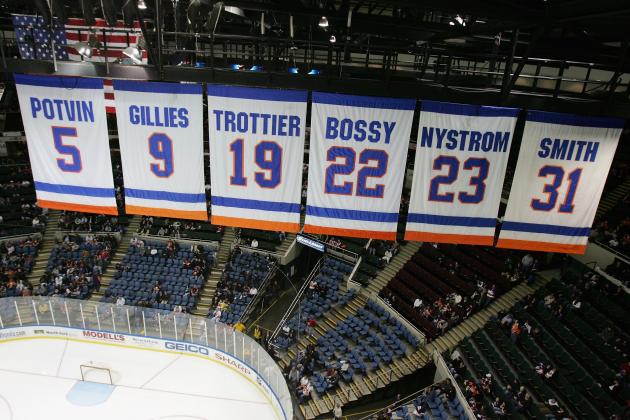 Jim McIsaac/Getty Images

Look at all the names in these rafters. All hockey icons and all, with the exception of Billy Smith, drafted by the New York Islanders.
There was a stretch when there were some fantastic picks by the Islanders, but they never stayed with the team. Trading away Zdeno Chara and Roberto Luongo stand out as particularly bad decisions.
But the Islanders are back on track in the draft with more fantastic picks in recent years, including No. 1 selection John Tavares.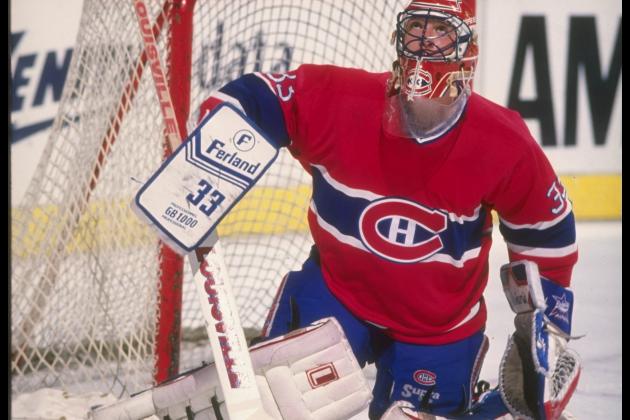 Ken Levine/Getty Images

Montreal hasn't had great success recently in the NHL draft, but its history is impossible to ignore.
Guy Lafleur, Larry Robinson, Mario Tremblay, Chris Chelios, Patrick Roy (in the third round!), Claude Lemieux were all drafted by the Canadiens.
This team just knew how to draft to keep their excellence and domination of the sport intact.
There is just too much history to ignore. These players stayed with Montreal for a long time. Even if they left later in their careers, they were part of championship teams.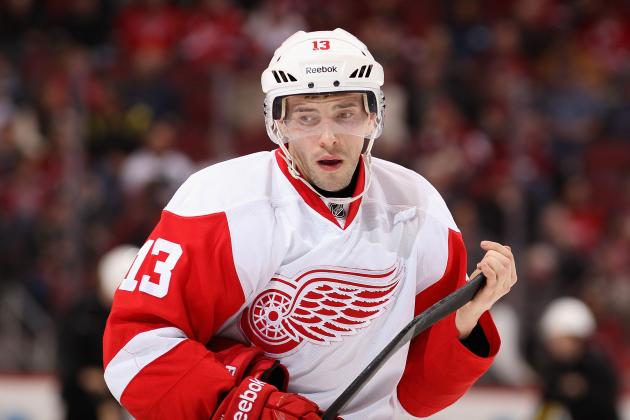 Christian Petersen/Getty Images

As far as excellence in the NHL draft is concerned, it just doesn't get any better than the Detroit Red Wings.
Nik Lidstrom, Sergei Fedorov, Vladimir Konstantinov, Pavel Datsyuk, Henrik Zetterberg, Chris Osgood,Tomas Holmstrom and Johan Franzen. What do all of these guys have in common?
They are all Detroit Red Wings selections drafted in the third round or later. Some are even as late at the 10th round (when there were still that many rounds).
When it comes to the draft, Detroit is simply the best.