US Open (Hollywood Edition): Seven Best Fictional Golfers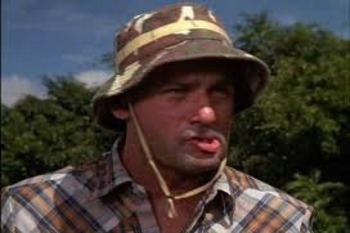 "This crowd has gone deadly silent, a Cinderella story outta nowhere. Former greenskeeper and now about to become the (U.S. Open) champion."
Entering the final round of this year's U.S. Open at The Olympic Club, Tiger Woods sits near the top of the leaderboard, along with Graeme McDowell and Jim Furyk.
But are these guys really facing off against the best competition? Were they challenged enough? Did they have to deal with mid-game explosions, cars speeding out on to fairways or alligators biting off body parts?
Woods and company should be relieved they don't have to face these grave conditions or go up against the Hollywood golfers who have. Here are seven fictional golfers who should've been invited to San Francisco this weekend and really should be present at all major tournaments moving forward.
Roy "Tin Cup" McAvoy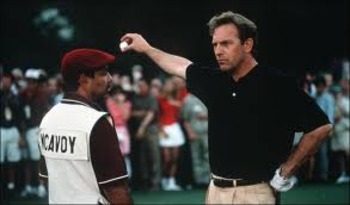 McAvoy is probably one of the best golfers of the bunch. He has an incredible all-around game and easily qualified for the "U.S. Open" after being out of the game for years.
His tendency to smash clubs, ignore children asking for autographs and chase women could be a problem on the Tour, but hey, Tiger Woods made it, didn't he?
Shooter McGavin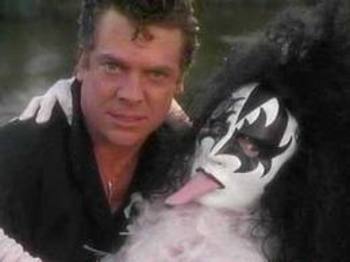 Shhoota...
Shooter is one of the best players in the world and has a confidence that normal people can only dream about. Wouldn't you if your name was Shooter McGavin?
McGavin is a perennial winner at the Waterbury Open, has an electric short game and sports dashing good looks. He just needs to make sure his cocky attitude doesn't get the best of him. Oh and by the way Shooter, Grizzly Adams DID have a beard.
Rannulph Junnuh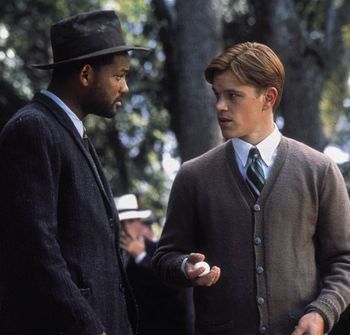 Junnuh is a promising young golfer who tied all-time greats Bobby Jones and Walter Hagen during a two-day exhibition match play tournament in Atlanta. That's gotta count for something, right?
Like "Tin Cup", Junnuh does have inner demons associated with flashbacks of World War I and has been known to throw back the whiskey shots. Knowing this, John Daly and Darren Clarke would make great partners with the Georgia native both in-game and at the 19th, 20th, 21st holes, and so on, and so forth...
Chubbs Peterson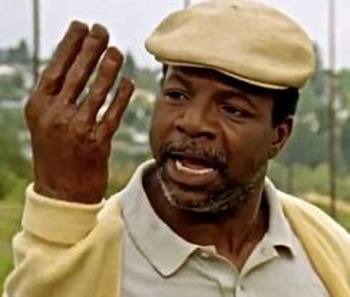 If it hadn't been for a gruesome run-in with an alligator, Chubbs Peterson would've been one of the greatest golfers that ever lived.
In 1965, Sports Illustrated had the now Club Pro pinned as the next Arnold Palmer. Given the chance, I'm sure Chubbs could take on a few of today's pros with just one hand. The way he tutored and trained Happy Gilmore, one could see the elder statesman must've been quite the player back in the day. If it hadn't been for that GOD DAMNED Alligator!
Ty Webb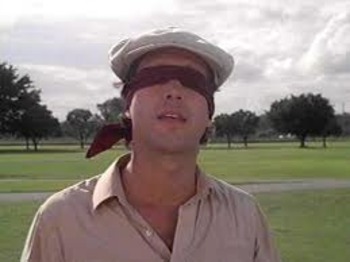 Webb, like Chubbs, is a terrific teacher of the game. And any great teacher usually has mastered his or her subject.
Webb's easygoing attitude (apparent by his tendency to walk around barefoot and overall uncaring attitude) would work to his advantage on the tour. He'd be undeterred by the large crowds and unforgiving journalists.
Ty can also hit some amazing trick shots. One thing that means absolutely nothing in the professional golfing world.
Happy Gilmore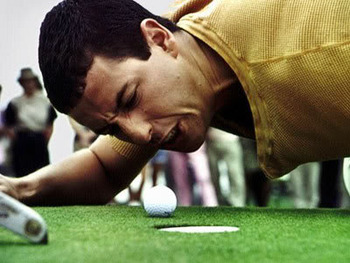 His style is unorthodox. His play is inconsistent. His behavior...erratic.
But anybody who can drive the green on a par 4 needs to be considered for the pro tour. Sure, Gilmore showed signs of a mental lapse when he got into a brawl with Bob Barker, but he also showed great concentration sinking a huge putt over a fallen camera tower. Note, that was also after being hit by a runaway car.
And for the amount of kids that Tiger Woods may have influenced to get out and play golf, how many of you reading have tried the Happy Gilmore driving technique at least once? A true game changer.
Al Czervik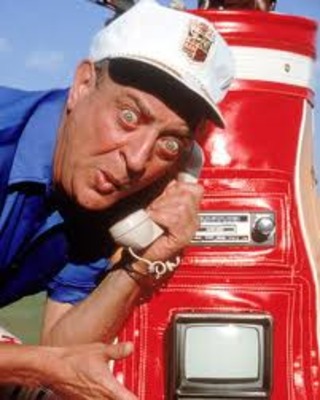 Czervik is an avid gambler, tells crude jokes and is completely out of shape. He's a perfect fit for the PGA Tour.
What Al loses in his game, he makes up for with his trash talk. He's a terrible distraction for opposing players and would be an immediate fan favorite. C'mon. Look at that picture. How can you not love this guy?
Keep Reading